Yearend North America Edition 2019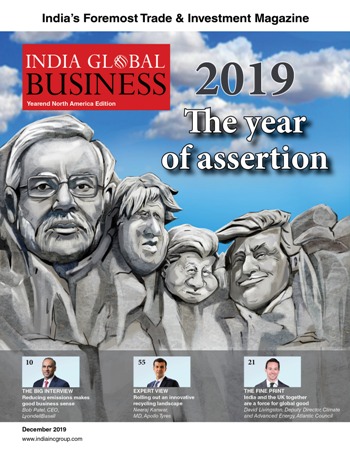 Yearend North America Edition 2019
Saloni Shah
2019 was a year of near non-stop drama, fast-moving action and events with far-reaching consequences. It was also a year [...]
The Yearend Edition of 'India Global Business' does a deep dive into the highlights, major milestones and biggest newsmakers of 2019. A range of expert columns and interviews, staying with the broad theme of a look-back at the year that was, make up the rest of the package. Happy reading and a very Happy New Year from the team at India Inc.
Saurabh
From China to the US, countries across the world saw bold moves and declarations from their leaders in 2019.
Saurabh
Despite the dangers of global warming looming over the horizon, there has been no conclusion at the COP25 on the rules for the carbon market and other forms of international cooperation.
Manoj Ladwa
In the pursuit of so-called 'balance', 2019 has seen far too many commentators straying towards the negative as their safest [...]
Saurabh
India struggled to keep its pace as it also faced the effects of the global economic slowdown.
Saloni Shah
An expert explains how a new tech repository enables targeted search of India's technology capabilities which will open gates for [...]
Saloni Shah
The CEO of one of India's largest online job and recruitment portal elaborates on how reskilling can help avoid slowdown. [...]
Saloni Shah
India and US have drawn even closer on the strategic side – with a close convergence in the views on [...]
Saloni Shah
The year 2019 saw two major elections in the world's largest and oldest democracies and the common thread in the [...]
Saloni Shah
While the number of foreign visits this year by PM Modi was significantly lesser than last year, India's position in [...]
Saloni Shah
From handling often unjustified US demands on trade to tackling its delicate ties with China, from forging even closer ties [...]
Saloni Shah
The definitive result of the UK General Election in favour of Prime Minister Boris Johnson to get Brexit done ends [...]
Saloni Shah
A round-up of events that created quite a buzz in 2019. 1. Trouble in Pulwama On 14 February the year, [...]
Saloni Shah
Safe Water Network's initiatives are giving a fighting chance to communities dealing with a scarcity of clean drinking water while [...]
Saloni Shah
Indian companies across sectors find success in Texas thanks to a large, skilled workforce and competitive business climate. Highlights: At [...]
Saloni Shah
The High Level Advisory Group recommends several different avenues ranging from engaging the WTO to more sector-specific approaches to boost [...]
Saloni Shah
A new joint venture between India's Soul Tree wines and the UK's Kingsland Drinks marked a new milestone in the [...]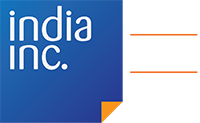 Sign-up to receive
FREE newsletters and regular
updates from India Inc.