A good year for Indian wine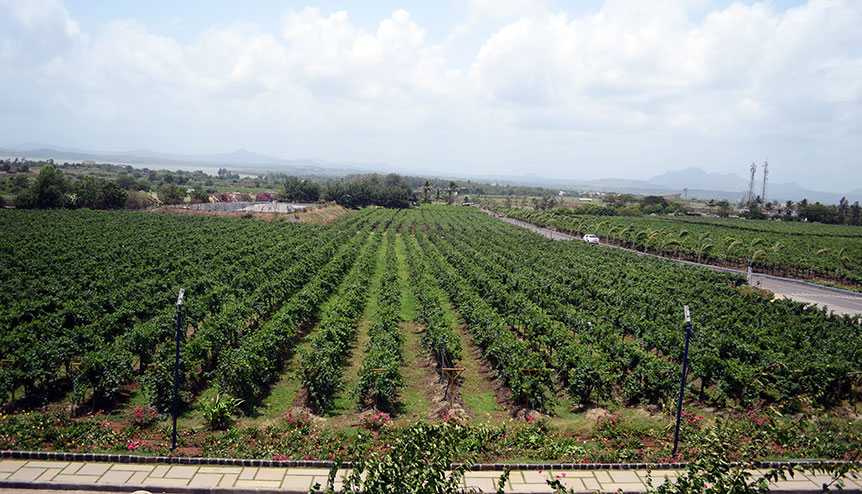 A new joint venture between India's Soul Tree wines and the UK's Kingsland Drinks marked a new milestone in the flow of Indian wines going global, as the first bulk order made its way to Manchester in 2019.
Highlights:
Manchester's Kingsland Drinks and Indian wine producer Soul Tree have joined hands to introduce two wines in the cheaper house wine market.
The new Soul Tree wines are targeted at the house wine tier on restaurant wine lists in the UK.
This JV opens up an opportunity for bigger wine exports from India around the world in the future.
A shipment of bulk wine from India made its way to UK shores towards the end of 2019, marking a good year in the efforts of Indian wine producers working towards creating quality produce that can hold its own among the superior products rolled out of European vineyards.
A joint venture between Manchester's Kingsland Drinks and Indian wine producer Soul Tree will result in a duo of wines being made available for the cheaper house wine market on Indian restaurant wine lists across Britain. This marks inroads into a niche segment that may well lead to bigger wine exports from India around the world over time, to complement the popularity of Indian cuisine globally.
Ed Baker, managing director at Kingsland Drinks, says: "We work with partners to provide solutions reacting to demand and trends; jointly with Soul Tree, believe there is a clear market opportunity for Indian wine, especially in the Indian restaurant sector."
Comprising of Soul Tree Red and Soul Tree White, the pair of wines are designed to drink alongside Indian food and join the brand's existing varieties such as Sauvignon Blanc, Rosé and Cabernet Sauvignon. The new wines will be bottled, packed and distributed from Kingsland Drinks full-service site at Irlam in Greater Manchester.
The entire Soul Tree wine range will carry a brand-new look, designed by Kingsland's in-house design team in conjunction with Soul Tree, which it says builds on the brand's existing identity.
Adam Marshall, buying controller at Kingsland Drinks, notes: "The Soul Tree range represents the very first Indian wine in our portfolio and a fresh segment for the category; India is now officially on the map as a bulk wine producer, and we're excited to lead the way by bringing Soul Tree wines in bulk directly to the UK on-trade."
Soul Tree launched in the UK in early 2011 and is now available with Indian food in restaurants as well as pubs, bars, and hotels across southern England and the Midlands.
Alok Mathur, co-founder and director of Soul Tree wines, said: "We are really proud to put Indian wines on the bulk wine map, and the joint venture with Kingsland Drinks presents the opportunity to be part of one of the widest portfolios available to the UK market.
"The collaboration builds on our existing varietal range and offers the opportunity to grow our footprint even more so in the UK."
The new Soul Tree wines are targeted at the house wine tier on restaurant wine lists in Britain and will be available through various wholesalers. But this initial bulk order is expected to open up a wider field for wine from India, traditionally not known as a wine producing region.
"We are determined to take Soul Tree to the top of the game. Soul Tree is already a favourite of tens of thousands of curry- and wine-lovers around the UK, and every wine drinker in the country will soon have the opportunity to savour it," adds the team behind Soul Tree, which has vineyards in India's largest wine-grape growing district of Nashik in Maharashtra. The vineyards of the region have grown in popularity because of the tropical climate, warm days and long cool winter nights. This is seen as ideal microclimatic conditions for wine growing, which is boosted by mineral-rich soils with good drainage brought about by millions of years of soils deposited by the region's major river, Godavari.
Earlier this year marked another milestone in Indian wine's global journey as the Food Safety and Standards Authority of India (FSSAI) imposed best practice standards prescribed by the Paris-based Organisation of Vine and Wine (OIV) – which consists of 46 wine-producer countries, including India. The new labels stipulated by the watchdog must indicate the origin of the wine, declare the range of sugar, variety of grape used, residues/preservatives used, vintage and also carry a statutory warning of alcoholic content, in accordance with global norms.
According to a US Department of Agriculture report, although wine production in the country is booming, Indian output represents less than a per cent of global wine production. This reflects a massive scope for growth, led by changing tastes among a burgeoning Indian middle class. The report also notes that production is expected to continue to grow in the coming years, with the state governments of Maharashtra and Karnataka taking steps to support the wine industry through various support mechanisms. These include the reduction or elimination of excise taxes on wines produced in state, easing distribution restrictions, and providing fiscal incentives to establish wineries and vineyards.