2019: The year of assertion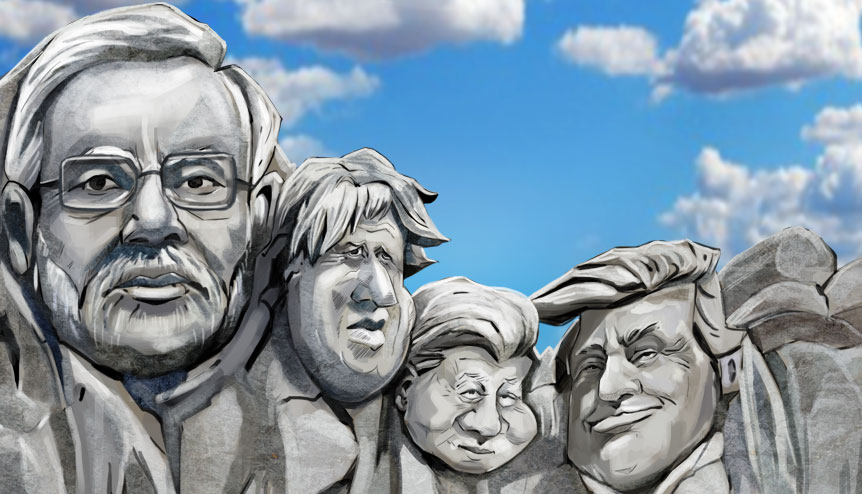 Editorial
From China to the US, countries across the world saw bold moves and declarations from their leaders in 2019.
The year 2019 was marked by powerful nations asserting their national identities and redefining their nationhood.
In India, following the re-election of Narendra Modi as Prime Minister in May, his government quickly set the agenda, integrating Jammu & Kashmir with the rest of India by defanging a "temporary" provision of the Indian Constitution that had somehow survived for seven decades. He then amended the law on citizenship to provide fast track relief to persecuted minorities in neighbouring countries. Asserting India's economic sovereignty, the government then pulled out of the Regional Comprehensive Economic Partnership as it could have flooded the Indian market with cheap Chinese goods. And finally, he continued with the economic clean-up initiated in his first term in office.
In the UK, Boris Johnson, who replaced Theresa May as Prime Minister in July, felt hamstrung by a party and a Parliament that didn't seem to have a clear-cut solution to Brexit. Determined to break the status quo, Johnson took a risk by calling a snap election and was rewarded with a thumping majority. It now looks pretty certain that he will lead Britain out of the EU within a few months, throwing up both challenges and opportunities for Indian business which is heavily invested in the UK.
Meanwhile, US President Donald Trump continued to assert the US's right to take unilateral action to right several perceived historical wrongs, even if meant dragging an ill-prepared world into an all-out trade war and pulling the US out of its self-appointed role as the world's policeman.
And Xi Jinping's China continued its unilateral strategic and diplomatic expansion in the Asian and African regions.
Even as these and other nations find their places in the world, multilateralism is being tested to the limit. A new consensus must emerge.