India and the world in 2019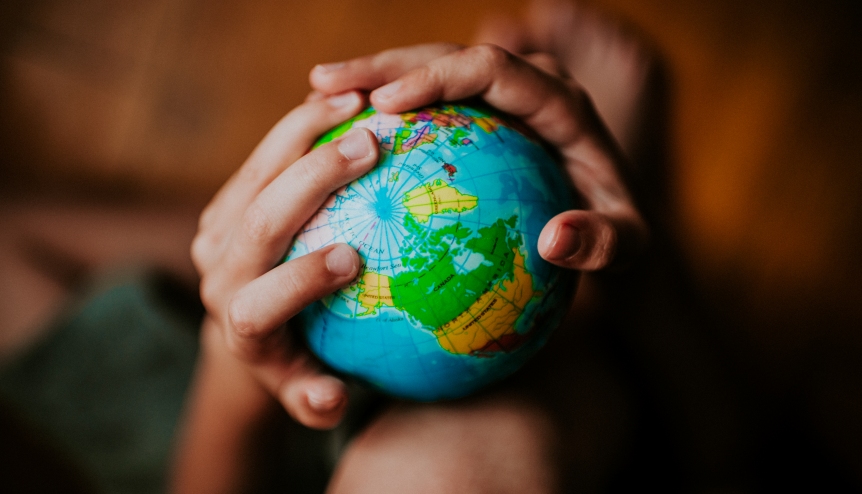 From handling often unjustified US demands on trade to tackling its delicate ties with China, from forging even closer ties with all-weather partners Japan and France to putting its relationship with the EU on track to maintaining its interests around the world, India had a busy year on the world stage. 'India Global Business' takes a look at some of India's key bilateral relationships.
United States of America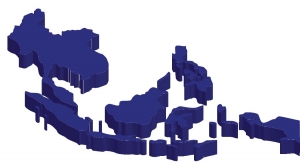 New Delhi and Washington came closer than ever before in the diplomatic and strategic sphere. In several meetings at various high levels, including between Indian Prime Minister Narendra Modi and President Donald Trump, the two sides reiterated their commitment to a peaceful Indo-Pacific, which, as everyone knows by now, is diplomatic code the joint efforts to check the rise of a belligerent China in the region. US arms sales to India continued, with the induction of the Apache helicopters and M777 howitzers into the Indian Air Force and Indian Army, respectively. But Trump's grandstanding on trade and his withdrawal of Generalised System of Preferences (GSP) benefits to $5.7 billion of imports from India soured the trade relationship. Resolving this should be on the top of the bilateral to-do list for both nations in 2020.
United Kingdom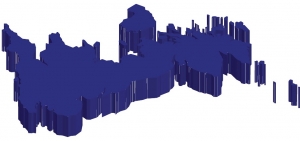 For historical as well as commercial and strategic reasons, the UK remains one of India's most enduring global partners. And many will say that BoJo's re-election as Britain's Prime Minister will ensure that it stays that way. In particular, his decision to do away with Theresa May-era restrictions on post-study work visas for overseas students is expected to benefit Indian students and restore the UK's status as one of the two main foreign study destinations (along with the US) for Indians. This will help calm nerves in New Delhi and help smoothen feathers ruffled by the May government's unsympathetic handling of India's core concerns. Analysts will be keenly watching if the much talked about limited trade pact between the UK and India is finalised in the coming year. They will also keep a close watch on the 1.5 million-strong Indian diaspora, whose contribution to Britain's economy, social and cultural life and now politics is way beyond their strength in numbers. Traditional Labour supporters, their swing away from Jeremy Corbyn's Labour is believed to have contributed partially to that party's defeat in the just-concluded elections. The role of this community in British public life and its continuing contribution to bringing the UK and India closer will be keenly followed.
China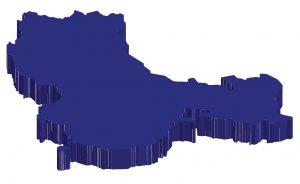 China remains, arguably, India's most troubled relationship – not a friend or ally but not really an enemy, either. Apart from the strategic and military relationship, which remains skewed in Beijing's favour, there is the trade relationship, where China runs a massive trade surplus with India, which was at $53 billion in 2018-19. At his October summit in Mamallapuram in the southern state of Tamil Nadu with Chinese President Xi Jinping, Modi pushed for greater access for Indian goods as well as a lowering of non-tariff barriers. India has been pushing for greater access for its generic pharmaceuticals and information technology companies, among others, to the Chinese market, but Beijing has stonewalled these. The next stage of the relationship could be set by China's response to India's demands and New Delhi's willingness to otherwise allow Chinese telecom equipment supplier Huawei to sell its 5G equipment and technology to telecom companies in India.
Japan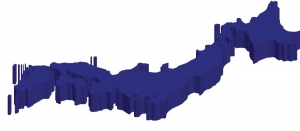 Indian Prime Minister Modi met his Japanese counterpart Shinzo Abe several times – including at the G-20 summit in Japan and thereafter on the sidelines of a multilateral meeting in Russia – but the bilateral meeting in the north eastern Indian city of Guwahati had to be postponed. This has not in any way hurt India's ties with arguably its closest ally in Asia with which it shares not only its democratic values but also a common vision for the development of the region. The two countries will look to build on the warm ties in the new year.
Germany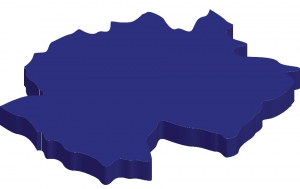 Germany is likely to become India's most important partner in the European Union (EU) once Brexit becomes a reality. The bilateral relationship is based on robust trade and commercial ties, with more than 1,700 Germany companies that have invested more than $12 billion since 2000. In recent times, though, the two countries have focused on sustainable development and climate change – Indian Prime Minister Narendra Modi's International Solar Alliance (ISA) initiative dovetails well with Germany's technological superiority in this and allied sectors. This was emphasised by the two sides when German Chancellor Angela Merkel visited India in October-November this year for the biennial 5th Indo-German Inter Governmental Consultations (IGC) with Indian Prime Minister Narendra Modi.
France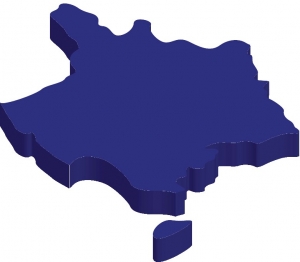 If Germany emerges as India's closest trade partner in the EU following Brexit, France will almost certainly be New Delhi's strategic and defence partner of choice within the bloc. France has traditionally been India's all-weather friend within the EU and the strategic-defence relationship received a boost when French armament company Dassault delivered the first of 36 Rafael fighter jets to the Indian Air Force. Indian Prime Minister Narendra Modi's visit to France in August and French President Emmanuel Macron's return visit three months later and the announcement of a three-pronged security partnership in the southern Indian Ocean deepened the security ties between the two countries.
Russia

The year was marked by the landmark agreement between India and Russia on the joint production of AK 203 assault rifles for the Indian army, navy and air force as well as some para-military forces at Amethi in the northern Indian state of Uttar Pradesh. But a bigger achievement was the payment of the first instalment for the Russian S400 Triumf missile shield that India is purchasing from Russia for $5.43 billion in face of possible US sanctions under Countering American Adversaries Through Sanctions Act. Though it is negotiating with the Trump administration for a waiver of sanctions, India has indicated it will go ahead with the purchase regardless of the US view on the matter. The two countries are also likely to sign multi-billion-dollar agreements for the joint production of military helicopters, warships and other platforms despite the threat of US sanctions – a sign that India's longstanding strategic ties with Russia remain robust even as it comes closer to the US.
European Union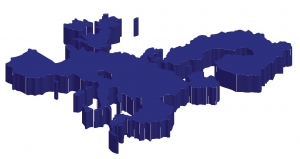 The European Union (EU) is India's largest trading partner, but the EU, as a bloc, doesn't command the same importance in New Delhi as some of its key members, such as the UK, France and Germany, do. That could also be why the India-EU Free Trade Agreement (FTA), in the works since 2007, is still in limbo. Why, for example, should New Delhi grant easier market access for several EU products such as second-hand cars, agricultural items and services, accept a stronger intellectual property regime and environmental, human rights and social clauses that it considers completely extraneous to trade when Brussels refuses to consider its demand for easier entry norms for its professionals? With neither side willing to budge, it will need someone with the political heft like German Chancellor Angela Merkel to make this mountain move.
Africa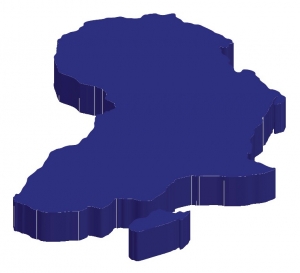 The Indian government continued its outreach to Africa and its 54 countries – both as a trade and business partner as well as a strategic ally – in 2019 as it had done in Indian Prime Minister Narendra Modi's first term in office. In a diplomatic coup of sorts, India gave the Government of Niger a grant of $50 million, which the Sub-Saharan West African nation used to fund the African Union Summit it hosted earlier in July. Indian companies such as the Tata Group, the Mahindra's, L&T, Bharti Airtel and others continued to spread in Africa and Indian pharmaceutical companies such as Cipla, Dr Reddy's Labs and Ranbaxy, among others, continued to win hearts by supplying generic versions of several life-saving drugs at a fraction of the price charged by the original Western patent owners.
ASEAN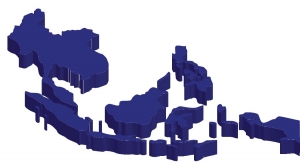 India withdrew from Regional Comprehensive Economic Partnership (RCEP), a multilateral trade deal backed by the ASEAN but continued to its close strategic and trade ties with the 10-nation bloc. During the year, Malaysia, with which India shares a somewhat ambiguous relationship on account of its support for the Pakistani position on Kashmir, shortlisted Tejas, the Indian light combat aircraft, among five others for its air force. Ties with the bloc remain warm and India will look to build on these in the years ahead.
Pakistan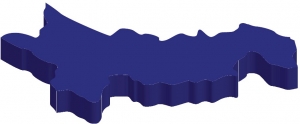 2019 will be remembered as the year in which the Narendra Modi government redrew the red lines. Defying Pakistan's so-called N-umbrella, Indian fighter jets entered deep inside Pakistan and bombed a terrorist training camp on February 26. This was in retaliation against a Pakistan-backed terrorist group attacking an Indian para-military convoy in Jammu & Kashmir that killed 44 Indian soldiers 12 days earlier. Though formal talks are still not on the table, the two sides inaugurated a corridor to enable Indian Sikh pilgrims to visit the birthplace of the founder of Sikhism in Pakistan without visas.