2019 – A snapshot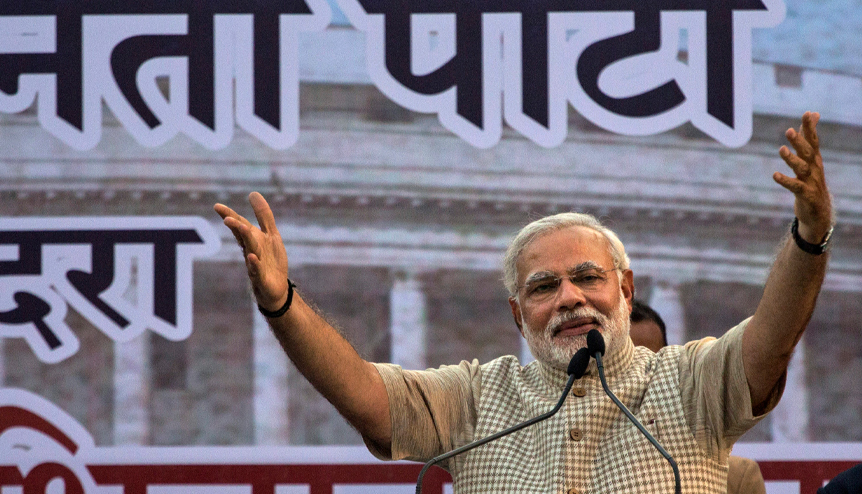 A round-up of events that created quite a buzz in 2019.
1. Trouble in Pulwama
On 14 February the year, forty Central Reserve Police Force (CRPF) personnel were killed in a terrorist attack as an explosives-laden vehicle rammed into their bus in the district of Pulwama in Kashmir. The attacks were identified as originating from Pakistan. On 26 February, the Indian Air Force retaliated by bombing a terrorist training camp in Pakistan. The resulting tensions brought both countries to war before tensions de-escalated.
2. President Trump terminates India's preferential trade status under the GSP programme
On 4 March, Trump announced that the US would terminate India's designations as a beneficiary developing country under the GSP programme, after determining that India had not assured the US that it will provide "equitable and reasonable access" to its markets.
3. Narendra Modi's landslide win in Indian general elections
The world's largest democracy saw as many as 900 million citizens casting their votes that resulted in the Bharatiya Janata Party (BJP) gaining a landslide victory, winning 303 out of 543 seats and winning Narendra Modi his second term as Prime Minister.
4. India's space odyssey continues with Mission Shakti
Mission Shakti propelled India into an elite club of four countries, including China, Russia and the US, to successfully deploy the A-SAT technology by destroying one of its own satellites in space.
5. Theresa May formally resigns as Prime Minister of the UK
Brexit claimed its second Prime Minister in June 2019, as Theresa May stepped down after nearly three years of serving as the UK Prime Minister over failed Brexit negotiations.
6. Commonwealth at 70
The commonwealth celebrated 70 years since it was formed in 1949. But with several other multilateral initiatives now in play, can the Commonwealth justify its purpose and its importance?
7. India's Lunar mission: Chandrayaan-2
Despite losing contact with its moon lander, India's second lunar mission, Chandrayaan-2, was still seen as a success in many ways. The mission was the most complex mission ever attempted by India's space agency and is perceived to have paved the way for future Indian missions to land on Mars, thus opening up the possibility of India sending astronauts into space.
8. China announces $75 billion in tariffs on US goods
The Customs Tariff Commission of China's State Council announced $75 billion in tariffs on US goods. 5 and 10 per cent tariffs were to be imposed on 5,078 US goods from September 1 (list 1) and 15 December 2019. President Trump reacted by ordering American companies to immediately start looking for an alternative to China, creating a business opportunity for many countries in South Asia, including India.
9. Article 370
In an unprecedented move, India revoked article 370 of the Indian constitution which granted Jammu and Kashmir a special status, in a bid to extend the full benefit of India's constitutional rights and address the unrest in both regions. The move provoked criticism and bias from international press but received support from international leaders who viewed it as 'India's internal matter.'
10. A change in tact: Modi and Xi meet in Mamallapuram
India and China, though not inimical to each other, have often had conflicting views on most issues. However, in a powerful display of developing diplomacy, leaders of both countries found a way of discussing bilateral issues in a much-publicised meeting in an 'informal summit' at the historical Mamallapuram in Tamil Nadu, India.
11. The UK restores the two-year post-study work visa for international students
Caption: In a much-anticipated move, the Boris Johnson government reversed a key plank of then Home Secretary Theresa May's restrictive immigration policies in September.  The reversal allows international students, including those from India, to work on a two-year work visa after graduating from a British university. The move was hailed with much praise all around and has been pivotal in boosting the number of international students coming to the UK.
12. Howdy Modi: PM Modi visits Houston
Prime minister Modi's address to 50,000 largely Indian Americans in Texas was a first-of-its-kind and largest mass rally for a foreign leader in the southern American state. The event was seen as a symbolic strengthening of US-India ties as PM Modi walked hand-in-hand with President Donald Trump, greeting the crowds, and addressed the UN General Assembly a few days later in New York.
13. PM Modi receives Global Goalkeeper award for Swachh Bharat Abhiyan
Prime Minister Narendra Modi received the 'Global Goalkeeper' Award by Bill and Melinda Gates Foundation for the Swachh Bharat Abhiyan. The Swachh Bharat Abhiyan initiative is just one instance where PM Modi has reinvented Mahatma Gandhi – India's most iconic global brand – as a modern icon whose personal example symbolises many solutions the world urgently needs for the problems it is facing, including sanitation.
14. India axes its corporate tax
In a bold move to encourage FDI investment into India, Indian Finance Minister Nirmala Sitharaman cut India's corporate tax rate from 34 per cent to over 25 per cent. She also announced a new tax rate of 17 per cent for manufacturing companies setting up after 1 October 2019.
15. The first India-Japan 2+2 dialogue takes place
In an indication of the increasingly close ties between the two nations, India and Japan concluded their first ever 2+2 dialogue in late November 2019. The only other country India has held a 2+2 ministerial dialogue, which is seen as an upgrade from any meeting at a secretarial level, is the US, which makes the significance of the India-Japan dialogue even greater, with hopes that both counties will fulfil the potential of their bilateral relationship.
16. Johnson returns to power after a strong victory in General Elections 2019
Boris Johnson's astute decision to call a snap election and leverage the power of the 1.5-million-strong Indian diaspora by stressing on building stronger relations with India paid off. On 13 December, Johnson and the Conservative party were voted back into 10 Downing street in a historic win in the December general election.
17. India approves the Personal Data Protection Bill
The Indian government recently approved The Personal Data Protection (PDP) Bill that will govern the storage, use, processing, analysis and monetising of all data generated by Indians within the territory of India. The Bill is a momentous step forward to prevent data colonisation in line with the broad global consensus on the issue. The Bill is expected to be passed and signed into law by the President of India very soon.
18. President Trump is impeached
On 18 December, US President Donald Trump was impeached and now faces the next stage of a process that could, with enough support in Congress, see him removed from office. President Trump was impeached by the House on charges of abuse of power and obstruction of Congress. However, given that the Senate is currently controlled by the Republican Party, the conviction is unlikely to take place.