India-US energy cooperation in an age of upheaval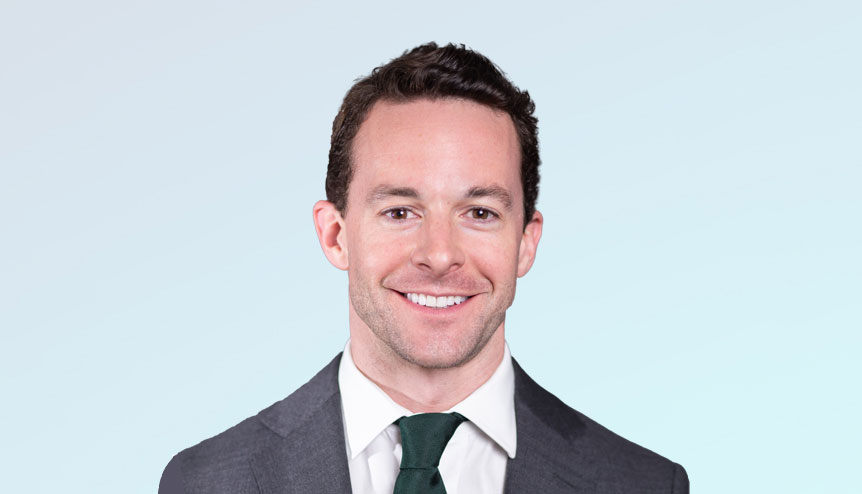 An energy expert explores how the sector can provide a new base for a stronger US-India relationship.
Highlights:
State-state and other subnational cooperation to deepen energy linkages.
Growing sustainable energy and emissions reduction technologies in the industrial sector.
Expansion of cooperation on securing supply chains for key technologies in the energy transition.
Including inputs from institutional investors and key foundations and philanthropies working to advance the clean energy transition in India.
As 2020 begins, India enters this new decade as one of the leading players on the global energy stage. It now boasts the world's fastest-growing energy market and has also experienced the fastest rate of growth in energy investment of anywhere else on earth over the past three years. At the same time, the US has become the world's largest energy producer and largest energy exporter. Indeed, the value of US energy exports to India alone already exceeds $4 billion per year, though the lion's share of this is oil and gas. As new technologies, policies, and business models threaten to upend "business as usual" for the global energy sector, it is imperative that the bilateral US-India energy relationship similarly renews itself to seize the economic, environmental, and security opportunities afforded by the global energy transition.
Several constructive collaborations are already underway. The US State Department's Bureau of Energy Resources, under the aegis of Assistant Secretary of State Francis Fannon, leads the US Government's energy coordination with India, which was further institutionalised by the creation of the US-India Strategic Partnership last April, part of a broader series of regional energy diplomacy efforts known as Asia EDGE (Enhancing Development and Growth through Energy). The Partnership's first major initiative was the US-India Natural Gas Task Force, which brings together experts from both countries to develop recommendations for the Indian government to help it achieve its goal of rapidly developing the natural gas sector. This partnership was furthered by Prime Minister Modi's visit to Houston in September, where he oversaw the signing of a $2.5 billion MoU between US LNG exporter Tellurian and Indian gas importer Petronet.
One key question is whether newfound investment in LNG, as well as in city-level gas distribution infrastructure in which Russia is also eyeing significant investment, will be enough to sustain greater utilisation of India's more than 14 gigawatts (GW) of stranded natural gas generation capacity. Natural gas may have a significant role to play in displacing more polluting coal in India, contributing to the country's climate goals and also urgent efforts to improve air quality. But the country's gas sector must be developed quickly, and at a scale that allows for reduced costs, if it is to compete with rapidly declining prices for renewables, and solar in particular.
The International Renewable Energy Agency (IRENA) forecasts in its latest report on the global status of renewables that next year, 83 per cent of the world's electricity generated by new PV capacity will be cheaper than new fossil fuel generation. India now boasts the lowest costs globally for developing new solar projects, at less than $800 per kW of solar PV capacity installed. Moreover, the levelised cost of electricity generated from solar in India has reached a level ($38 per megawatt hour) that is 14 per cent less than that of coal. Even as battery prices take a few additional years to the point where solar plus storage is broadly affordable without subsidies, solar will be in close competition with gas and coal across India for the foreseeable future.
Against the backdrop of these dynamics, the US Government's Overseas Private Investment Corporation (OPIC) is also working with a range of foundations and other non-governmental organisations to support distributed renewable energy project developers.
However, cooperation is not only possible at the federal level. State-state and other subnational cooperation presents significant opportunities for the world's two largest democracies to deepen energy linkages. Developments on this front have accelerated significantly over the past several years, starting with the first-ever US-India Subnational Energy Workshop in 2017. Since then, bilateral energy cooperation agreements – with activities ranging from expanded energy trade, policy best practice sharing, and infrastructure development – have been signed by Colorado and Gujarat, Utah and Rajasthan, as well as New Jersey and Telangana. Moving forward, even more could be done to encourage the development of state-level green banks in India.
In addition to the existing efforts underway, there are several other areas where greater US-India cooperation would strengthen economic growth, energy security, and the decarbonisation agenda in the years ahead.
First among these is an enhanced focus on opportunities for growing sustainable energy and emissions reduction technologies in the industrial sector. The US, for example, boasts the largest share of carbon capture projects in the world today, and has the world's most significant financial incentive for carbon capture as well, in the form of the "45Q" federal tax credit. Joint technology development, policy coordination, and financing mechanisms could greatly accelerate industrial-scale carbon capture in both countries.
Second, India and the United States should expand cooperation on securing supply chains for key technologies in the energy transition. From batteries to solar modules to wind turbines to fuel cells and beyond, critical minerals and materials at the beginning of these supply chains are receiving increased attention. Not only is it important to maintain diversity in the sourcing of such materials, but more attention must be given to mineral processing, as well as the governance of markets for the commodities.
Third, both governments should listen closely to the inputs of institutional investors, as well as key foundations and philanthropies working to advance the clean energy transition in India. Asset owners, asset managers, foundations, and strategic clean energy initiatives such as Breakthrough Energy Ventures should be explicitly brought "inside the tent" so that their insights on what would unlock additional capital for decarbonisation can be translated into policy.
The winds of change are quickly sweeping through global energy markets. They are creating new global, liquid natural gas markets where none previously existed. They are continuing to drive down renewables such as solar PV to record low prices and are creating new imperatives to reform the function and governance of grids in order to accommodate these resources. And they are advancing some dimensions of energy security just as they are creating new vectors of vulnerability elsewhere. As the old proverb goes, "We can't change the direction of the winds, but we can adjust the sails." For a partnership as important between that of India and the United States, surely two pairs of hands working to calibrate those sails is better than one.
David Livingston is Deputy Director, Climate and Advanced Energy, of the Atlantic Council's Global Energy Center.