UK Edition –  September 2018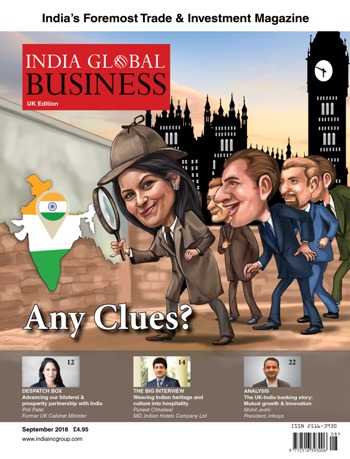 UK Edition – September 2018
Saloni Shah
The depreciating Indian currency could force the Reserve Bank of India (RBI) to hike rates and some foreign investors to [...]
The UK Edition of 'India Global Business' flags the crucial Global Britain and India inquiry initiated by the UK Parliament to get some clues to strengthen India-UK relations post-Brexit. Besides, we analyse why the falling Rupee should not cause major worries for overseas investors keen on the India market along with a usual range of interviews and insights.
Saloni Shah
The big news from the Indian banking sector this month has been the bold announcement that three public sector banks [...]
Saloni Shah
The first-ever 2+2 dialogue between foreign and defence ministers of India and the US has resulted in a closer strategic [...]
Saloni Shah
Rolls-Royce's India chief explores the India-UK relationship from the context of manufacturing and technological advancements. India and the UK have [...]
Manoj Ladwa
A recently announced inquiry by the UK Parliament's influential Foreign Affairs Committee on how Global Britain must engage with India [...]
Saloni Shah
In what was held up as an example of India-UK collaboration across all sectors, Britain's Metropolitan Police recently marked India's [...]
Saloni Shah
A policy specialist presents some of her key findings from an official Higher Education report that calls for greater flexibility [...]
Saloni Shah
Pegged around a recent visit to Bangladesh, the Commonwealth Secretariat presents a vision of shared goals across the 53-member organisation. [...]
Saloni Shah
India's state-run Steel Authority of India Limited (SAIL) prides itself at leading the way on corporate social responsibility in the [...]
Saloni Shah
Against the backdrop of the devastating floods in Kerala, an expert weighs up the manifold threats faced by the country [...]
Saloni Shah
In the wake of investment firm KKR acquiring a 60 per cent stake in environmental services and solutions firm Ramky [...]
Saloni Shah
India Inc. realty expert elaborates on the shifting trends in the Indian real estate sector, from high-end offerings to more [...]
Saloni Shah
Against the backdrop of Ola's recent entry into the UK market, our industry expert explores the increasingly global appetite of [...]
Saloni Shah
The decision of the US government to impose economic sanctions on Iran, which came into effect from August 6, has [...]
Saloni Shah
Healthcare to finance, the bilateral relationship reflected a promising trend. UK-based ClearScore enters India ClearScore, a London-based free credit checking [...]
Saloni Shah
From acquisitions to expansions, Indian companies widened their horizons in recent weeks. IndiGo adds Kuwait, Abu Dhabi to its network [...]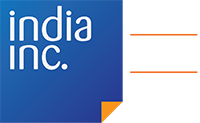 Sign-up to receive
FREE newsletters and regular
updates from India Inc.