Paving the way for a cleaner India through responsible investment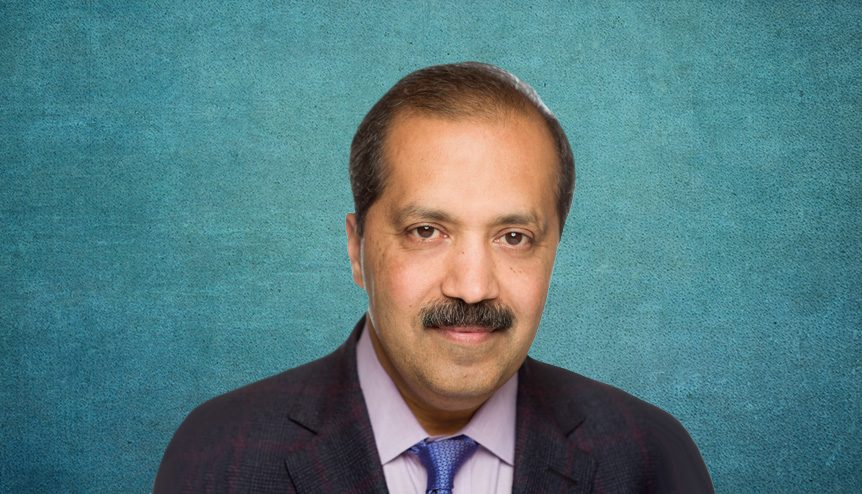 In the wake of investment firm KKR acquiring a 60 per cent stake in environmental services and solutions firm Ramky Enviro Engineers Ltd, one of the key driving forces behind the deal delves into how the Clean India campaign is becoming bankable.
As India becomes an increasingly attractive investment destination due to sustained business reforms, deepening capital markets, and greater ease of doing business – as evidenced by the recent 'World Bank – Ease of Doing Business' report, where the nation broke into the top-100 for the first time — we encourage members of the investment community to consider their impacts on India's broader society.
As a global investor with a strong focus on India, we believe that the thoughtful management of environmental, social, and governance (ESG) issues is an essential part of long-term success in a rapidly changing world. In 2009, we became a signatory to the United Nations-backed Principles for Responsible Investments (PRI), which, in accordance with our own guidelines, encourages acting in the best long-term interests of our beneficiaries. KKR specifically commits to PRI principles for our private equity investments that include incorporating ESG issues into investment analysis and decision-making processes, among others.
With these considerations in mind, we've sought to identify ways in which our investment activity can have a more tangible positive impact on society at this time of this robust economic growth. And in doing so, we have found the environmental services sector particularly appealing – specifically the area of waste management given the correlation between economic growth and solid waste generation, which poses a real challenge to India.
To illustrate the scope of the problem, India generates over 150,000 tonnes of municipal solid waste per day, yet only 83 per cent of it is collected, and less than 30 per cent of it is treated. Hazardous industrial waste in India is expected to grow by 62.5 per cent from 2017 – 2022, while municipal waste is expected to grow by 21 per cent a day in that timeframe. The World Bank expects India's daily waste generation to reach 377,000 tonnes by 2025.
At a national level, the administration's Swachh Bharat Abhiyan is playing a critical role in addressing this issue. In terms of the mission's focus, solid waste management (SWM) has grown in prominence, with the percentage of available funding as part of the initiative rising to 45 per cent in 2016-2017 from 25 per cent in 2015-2016.
In assessing the challenges around India's waste management sector, we also identified the opportunity to invest behind solutions. This is what prompted KKR's recently announced investment in Ramky Enviro Engineers Limited (REEL), a leading comprehensive environmental management company offering end-to-end environmental and waste management services. REEL is a first mover in providing such services to the Indian market and is well positioned to capture this significant growth opportunity.
The company frequently samples and analyses its business' impact on the air, soil and water of the areas where it operates, in addition to managing community outreach and engagement programs. It has been recognized for its safety and environmental efforts in numerous municipalities in India, and we are extremely excited to support its important work.
Through this partnership, KKR believes it can work alongside the government to help REEL build a world-class management team, apply best practices in ESG, compliance, technology implementation and support international expansion. And in the process transform it into an even stronger regional and global leader.
However, industrial waste is just one area of the environmental management spectrum. Plastic recycling is another.
While we've seen the gains made by large-scale corporations like REEL, we also recognise the smaller players in India that are making a difference. In 2015, we came across a Hyderabad-based social enterprise called Banyan Nation which manages a sustainable plastics recycling business. Banyan sources waste materials from aggregators, sorts and grades plastic waste, and manages a treatment and recycling process. As a result, Banyan produces higher-quality plastic pellets with a longer life span than pellets produced by the majority of recycling companies in the country.
This is a notable mission because India has relatively high rates of plastic recycling, thanks to the informal sector that recovers and recycles the vast majority of this waste. However, the plastic this sector produces is often of low quality and can be detrimental to the environment, as well as to the workers who recycle these plastics.
With an aim to scale up, Banyan teamed with KKR and its partners Impact Investment Exchange and Shujog to receive the necessary financial, analytical, and operational expertise to best position the business for third-party investment. KKR did this on a volunteer basis to leverage the firm's expertise and advance Banyan's mission.
We believe that both REEL and Banyan Nation are strong examples of how Indian corporations and individuals can help provide a critical solution to India's environmental management problems and support the Swachh Bharat Mission, in addition to individual communities.
As corporate citizens, private investors can also play an important role in helping these impactful businesses achieve their objectives. We view this as a positive step towards addressing a key societal issue, but for the government to successfully keep pace with the growing need for efficient solid waste management, increased funding and operational expertise can go a long way.
Sanjay Nayar is Member & CEO of KKR India.