Indian real estate on stable ground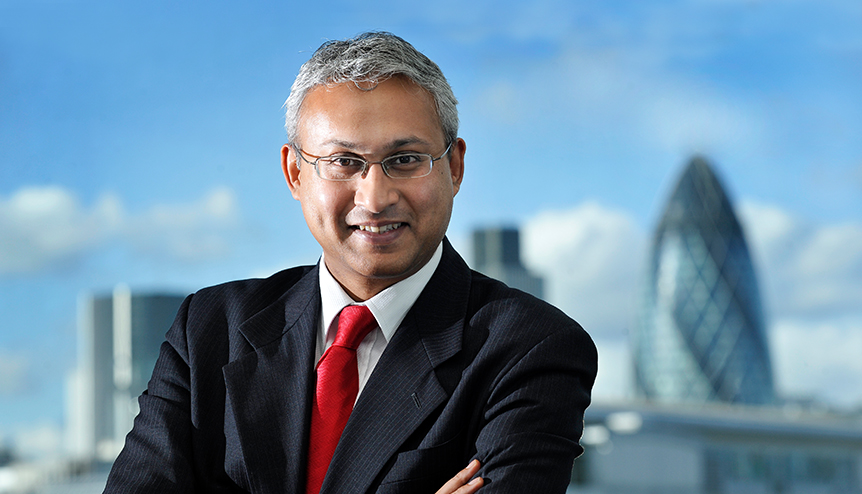 India Inc. realty expert elaborates on the shifting trends in the Indian real estate sector, from high-end offerings to more economical ones.
The screaming headlines may warn of doom – such as "Assets of Unitech promoters to be liquidated to payback home buyers"; "Jaypee to reach into promoter assets to repay homebuyers"; or "DLF debt shrinks to less than $1 billion". However, the Indian real estate sector has undergone deep-rooted transformation and the last two months seem to indicate that the green shoots may be here to stay.
The macro environment has been led by the US trade war with Turkey. The aftershock for India meant that the INR dipped below Rs 70 against the US Dollar for the first time and a hardening of interest rates. This has led to a drop in the broader equity markets despite the BSE Index enroute to touching an all-time high due to increased liquidity. For the realty sector in the key cities, the green shoots seem to be here to stay.
While the Indian banking system is still struggling with its non-performing assets crisis, one must note that the realty sector – excluding infrastructure – is not causing ripples of stress, except for the ones named above and a few other smaller entities.
Overall for the residential sector, the month of July, from the 15th onwards, has seen brisk sales of units priced below Rs 75 lakhs ($110,000) in the cities of Hyderabad, Pune, Bangalore, Chennai, Noida, Gurugram and some Tier 2 cities. Most of the developers, who are typically the larger ones, expect this trend to continue and if that does happen, we are looking at a watershed quarter for this segment.
One of the developers from South India launched a 2,000-unit residential project in Goa and over a four-month period sold nearly 1,000 units. A never-heard-of phenomenon, especially when a majority of the buyers were non-Goans. A takeaway from this success story would be that clearly location is king. Centrally located unit sizes ranging between one, two and three bedrooms, not exceeding 1,500 sq ft, and priced around the Rs 5,500 per sq ft mark are clearly attractive. Besides, being a brand of repute backed by leading banks, financial institutions and suppliers also adds weight to such projects.
Investors may have been shied away from the residential sector for at least the past two-three years, but HNIs in the same period have used the Liberalised Remittance Scheme (LRS) to invest in overseas markets. It has typically been the US markets where four times of leverage is possible given the low interest rates and high yields compared to Indian residential assets, typically targeting 8-11 per cent USD returns.
Commercial realty continues to be hot with even more developers paring their residential projects and increasing the share of commercial developments. Brigade Enterprises, Assetz and Salarpuria Sattva Developers have unveiled this as part of their strategic shift in portfolio. This has also been supported by investors who in the past typically invested in residential units. Commercial assets started growing in popularity five years ago and given the success of that part of the investors' portfolio, there has been a rush towards commercial property investments. The demand is quite heavy, to the extent that with the Reserve Bank of India (RBI) Monetary Policy Committee (MPC) increasing the indicative rates and signalling that the next few quarters will be led by a higher rate regime – the yields are still in the 7.5- 8.5 per cent range and not shown any sign of increased yields. This segment is now being led by tenants whose businesses are growing and require more space and investors with a growing appetite for this asset.
Interestingly, Brigade Enterprises and Prestige Developers have started growing their hospitality portfolio too where Brigade is focussing on the five-star properties and Brigade on the three-star plus segment. Given the relatively high cost of prime properties, which is essential for hotel developments, this is one segment that will see a slowdown with fewer new hotel launches in the five-star category.
After nearly five years of being seen as a stressed segment with the rise of e-commerce, the malls have selectively started posting better interest. Businesses have reconfigured formats and many e-commerce players have started acquiring retail spaces in malls and high streets. Lenskart and Urban Ladder are just some of the names of companies born online but now having an offline presence too. Besides this, traditional companies have gone online with a set of varied formats for mall/ retail space. Based on recent statistics, it is expected that from September 2018 to August 2019 over 20 million sq ft of new mall space will be launched in India. Over the past year, a couple of mall-dedicated international funds have come into India with some of them even setting up dedicated mall management companies. According to reports, over 5 million sq ft of mall space is under negotiation with various funds for sale to investors.
The year has been marked by the launch of built-to-suit co-working spaces and we have noticed tenant profiles change from start-ups to established firms moving into such co-working spaces. This is because it is more cost efficient and faster, besides saving the hassle of office management. We are also expecting to see the launch of built-to-suit co-living spaces targeting single working professionals.
Some residential developers like Ozzone, Brigade, Mantri, Ashiana Housing have seen success with the conversion of part of their residential developments into senior citizen living accommodations – this segment is gathering more interest to cater to a segment that has the means to pay for what they see as an ideal product. This sector has attracted the interest of US senior care big weight Columbia Pacific Management, which recently acquired Serene Senior Care.
To summarise, Indian realty has shifted from catering to the upper segment of society to focus on middle India across the segments of residential, commercial, senior care, co-living, malls and hospitality.
Deepak Varghese is an India-based real estate finance specialist.