India-UK tie-ups on track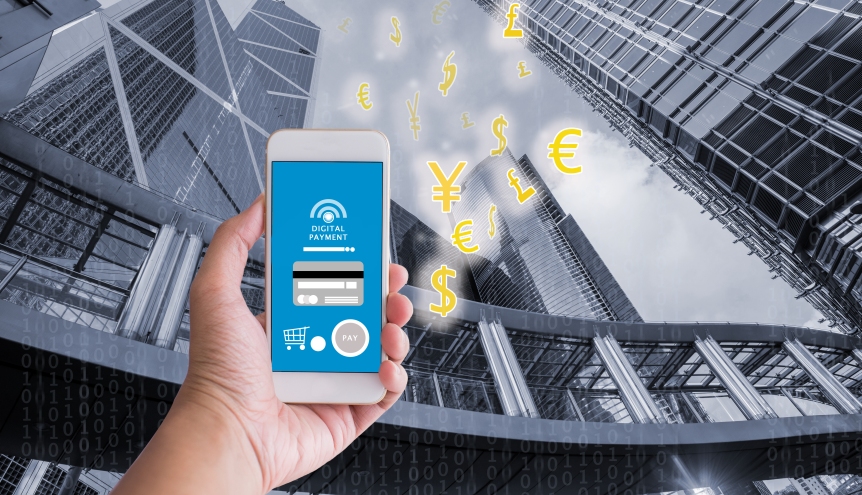 Healthcare to finance, the bilateral relationship reflected a promising trend.
UK-based ClearScore enters India
ClearScore, a London-based free credit checking service, has entered India by launching its web and mobile-web services in the country. The start-up has recently got acquired by Experian, a Dublin, Ireland-based consumer credit reporting giant, in March this year. ClearScore is also is getting ready to introduce Android and iOS apps in India, later this year.
ClearScore matches consumers with personal financial products and offers free credit reports. The start-up is touted as being the first company in the UK to do so and monetises from the commission on products sold to users after they've completed their credit check. The website uses real-time data to present users with credit suggestions tailored to their financial situation.
Justin Basini, CEO at ClearScore, said in a press release statement: "Our focus has always been on helping our users achieve greater financial well-being, through a beautiful, simple interface. We're making it easier for people to get control over their financial situation and access the best offers in the market."
Hrushikesh Mehta, GM – India at ClearScore, said in a press release statement: "It makes perfect sense for ClearScore to enter India right now. Millennials aspirations to India's rapid acceptance of fintech innovations over the past two years provide the perfect backdrop for ClearScore's entry into India at the time."
Pi Ventures raises $6mn from CDC Group
Early stage venture fund pi Ventures, which focuses on artificial intelligence and internet of things-based (IoT) start-ups, has raised $6 million from the UK government's CDC Group Plc.
The investment comes after pi Ventures completed the second close of its debut fund at $25 million in January this year, raising funds from Hero Enterprise chairman Sunil Kant Munjal, Electronic Development Fund (managed by Canbank Ventures) and the corporate financing arm of Hero Electronix, along with other high net-worth investors.
The VC firm plans to complete its final and third closing for its debut fund shortly.
The fund is co-sponsored by In Colour Capital from Canada and backed by Small Industries Development Bank of India (Sidbi), Accel Partners, IFC, prominent angel investor T.V. Mohandas Pai and entrepreneurs such as Flipkart Group's Binny Bansal, MakeMyTrip's Deep Kalra, Bhupen Shah and Sanjeev Bikhchandani.
The fund will be used to invest in start-ups with deep-tech capabilities, or ventures building products using technologies such as AI and machine learning, pi Ventures said.
Alagappan Murugappan, MD and head of Intermediated Equity for South Asia at CDC, said: "This allows our capital to support early-stage companies that are innovating through technology to provide affordable goods and services at scale in areas such as healthcare among others."
Manish Singhal, founding partner, pi Ventures, said: "CDC's confidence fuels our vision to find, fund and support the best teams who are using artificial intelligence to solve real-world problems."
Policy forum to enhance India-UK healthcare collaborations
A new policy forum created in Britain is set to encourage healthcare partnerships between India and the UK as well as identify avenues of new research and investment.
The BAPIO India-UK Healthcare Policy Forum, launched at the Indian High Commission in London in August, is aimed at harnessing the contribution made by an estimated 60,000 Indian-origin doctors to the UK's state-funded National Health Service (NHS) and influencing healthcare initiatives in both countries.
"I am sure this initiative will go on to make a significant contribution to the healthcare sector in both countries, particularly as people of Indian origin play such an important role in healthcare delivery in the UK," said Indian High Commissioner to the UK Y.K. Sinha.
BAPIO's new forum is aimed at developing a network of experienced clinicians, policy-makers and entrepreneurs to provide advice and practical support to the health services in the two countries, with the objective of enhancing outcomes for patients. It will also serve as an important vehicle for implementing healthcare policies, shaping themes of debate in the two countries, encouraging bilateral training programmes for healthcare professionals as well as strengthening healthcare-related infrastructure through greater two-way investment flows.
"With an estimated 60,000 doctors of Indian origin and several thousand other healthcare workers, including dentists, nurses, therapists and pharmacists, working in the NHS, there is an excellent opportunity to develop collaboration to improve healthcare in the two countries," said BAPIO President Dr Ramesh Mehta.