Indian start-ups go global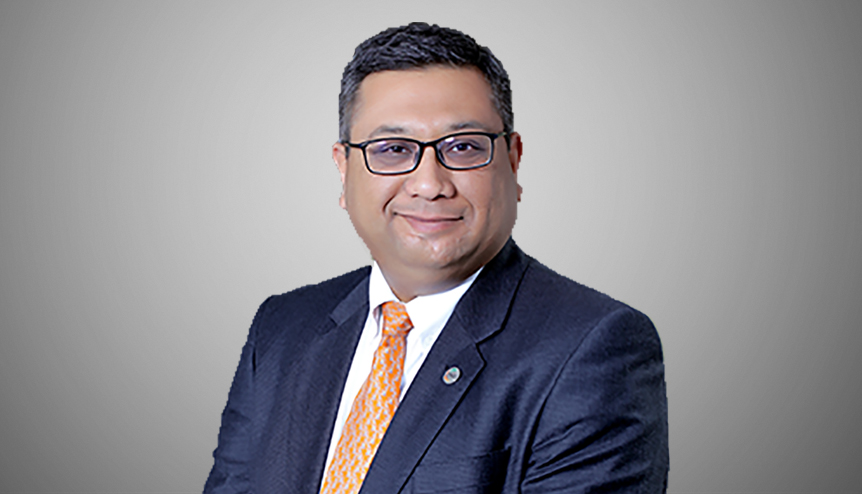 Against the backdrop of Ola's recent entry into the UK market, our industry expert explores the increasingly global appetite of Indian start-ups.
As India leapfrogs among global economies, increasing number of Indian start-ups are going global and expanding their global footprint. A decade ago it would have been difficult to think of a young Indian company becoming global so quickly. The only ones that would have thought or would have expanded globally would have been steel giants or an FMCG brand or a software giant. Global aspiration would need to be supported by a global outlook, clubbed with huge capital investments.
One decade later there are more Indian unicorn and sub-unicorn start-ups heading for the global shores. The Indian market is just not enough for some of the start-ups. After creating firm roots in India, these start-ups are turning globetrotters. Over the years, start-ups like Zomato, FusionCharts, Freshdesk Inc, Oyo, Ola and many others have gone global.
Founded in 2008 in New Delhi, Zomato is one of the biggest online restaurant and nightlife guide. It stepped beyond India and now covers restaurants in Brazil, Indonesia, New Zealand, the Philippines, Portugal, Qatar, South Africa, Sri Lanka, Turkey, the United Arab Emirates and the United Kingdom and many more. Today, this restaurant search and discovery platform provides more than 230k restaurants in 10,000 cities across 24 countries. In the UK, Zomato covers 14 major cities providing services like restaurant search & discovery, online ordering, table reservations & management, POS systems, and subscription services.
Freshdesk Inc, a Chennai-based start-up, provides a cloud-based customer support software that lets individuals support customers through traditional channels like phone, email, and social media channels like Facebook and Twitter. With over 20,000 businesses globally, it incorporated in US for ease of transaction.
Launched in 2013, OYO is India's largest hospitality company. Its network currently spans over 230 Indian cities including all major metros, regional commercial hubs, leisure destinations, and key pilgrimage towns. Earlier this year, Oyo rooms announced its was venturing into China after successfully expanding in Nepal and Malaysia. Oyo now has more than 11,000 hotel rooms across 26 Chinese cities, including Hangzhou, Xian and Guangzhou.
The road to globalisation is not easy; it is rather a bumpy ride. The journey to global success has had its own share of problems. Zomato and Oyo had to go slow in some of the global markets. This go-slow strategy could be a result of various reasons like competition, local regulations, among others. However, the advantage of going global to these start-ups is worth the pain. Going global exposes them to a full array of financial investors, access to global talent, market expertise leading to higher valuations. So, while OYO and Ola's expansion abroad may be a sign of the Indian start-up ecosystem's evolution, how the bold moves pan out will be worth watching out for.
UK Calling…
In keeping with the globalisation flavour this month, we take a break from 'India Calling' to talk about Ola's global expansion and recent announcement of its expansion in the UK. Ola joins a string of Indian tech start-ups like Zomato and Hotstar.
Founded in 2011 by Bhavish Aggarwal and Ankit Bhati, Ola is one of the world's largest ride-hailing companies. It integrates city transportation for customers and driver-partners onto a mobile technology platform ensuring convenient, transparent, and quick service fulfilment. Ola says it is focused on leveraging the best of technology and building innovative solutions ground-up, that are relevant at global scale.
Over the years, the company built itself into India's leading ride-hailing company by catering to the particular needs of Indian customers, who often like to settle fares in cash and jump on cheap, three-wheeled auto-rickshaws for short trips.
The Bangalore-headquartered company has never been short of cash. It received a $1.1bn investment from SoftBank, a Japanese technology investment group. This has equipped Ola with the ammunition to take on existing ride-hailing operators in the UK, like Uber and Gett.
In August 2018, Ola's launch in South Wales marked its entry into the UK market. This follows its successful launch in Australia in February 2018, where it now operates in seven major cities. Over 40,000 drivers across Australia have registered since its launch in February and have completed millions of rides. Ola now conducts 1 billion rides each year globally, with more than 1 million drivers and 125 million customers in over 110 cities.
Ola said it is working with local authorities across the UK to expand nationwide by the end of 2018 and has already obtained licences to operate in Greater Manchester.
Bhavish Aggarwal, Co-Founder & CEO of Ola, said: "Ola is excited to announce its plans for the UK, one of the world's most evolved transportation markets. The UK is a fantastic place to do business and we look forward to providing a responsible, compelling, new service that can help the country meet its ever-demanding mobility needs.
"We look forward to our continued engagement with policymakers and regulators as we expand across the country and build a company embedded in the UK."
Ola plans to expand UK-wide by the end of 2018. It is already attracting global talent in Britain and has started creating jobs locally. It has appointed Ben Legg as Managing Director for its UK operations, who joins Ola from AdParlor, the New York based global marketing technology company, where he was CEO for two years. Prior to this, he was Group CEO of Adknowledge, the digital advertising technology firm, between 2011 and 2016. He has also worked as Chief Operating Officer for Google Europe, as well as previously holding senior roles at Coca-Cola and McKinsey. Before embarking on a corporate career, Ben was a Captain in the British Army's Royal Engineers for 10 years, which saw him lead various engineering organisations across the world.
Ola is always exploring new opportunities for the business and this often includes assessing the potential of new cities. With successfully launching across Australia and the UK this year, the global march of this unicorn will always be a good case study to track.
Dr Param Shah is Director – UK, Federation of Indian Chambers of Commerce & Industry (FICCI).