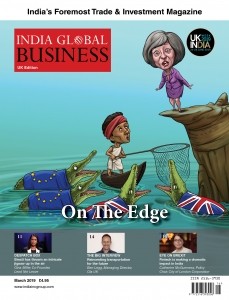 UK Edition – March 2019
Manoj Ladwa
Rather than talking down a post-Brexit UK, I have remained firm in my view that Brexit or no Brexit, we must [...]
The UK Edition of 'India Global Business' comes at a delicate stage in the Brexit negotiations process and evaluates how Britain's partnership with India offers an anchor amid the ongoing uncertainties. A range of interviews and analyses dive into some of the wider issues in this edition.
Saloni Shah
As the Brexit deadline looms, all options are on the table. But British Prime Minister Theresa May should be selling [...]
Saloni Shah
The head of global strategy at Queen Mary University of London lays out the aims and objectives of what he [...]
Saloni Shah
Environmental experts trace the journey to transforming nitrogen pollution for a cleaner circular economy across South Asia. There is something [...]
Saloni Shah
An Indian industry expert presents an overview of what Britain's impending exit from the European Union (EU) would mean for [...]
Saloni Shah
Kentucky, a state nestled between the US Midwest and South, sets out its credentials as an attractive investment destination for [...]
Saloni Shah
Our strategic expert traces the origins of the ongoing tensions between India and Pakistan and weighs up some distant hope [...]
Saloni Shah
Ziva Eger has been serving as Chief Executive of Foreign Investments and Industrial Cooperation Authority at the Israeli Ministry of [...]
Saloni Shah
An entrepreneur based in Scotland traces some of the underlying strengths that India can tap into to deepen ties with [...]
Saloni Shah
Neha Narkhede is the Co-Founder and Chief Technical Officer (CTO) at Confluent, an event streaming platform. As one of the [...]
Saloni Shah
One of Scotland's premier exports, its whisky, continues to prove hugely popular in the Indian market, with latest figures placing [...]
Saloni Shah
Lieutenant General Syed Ata Hasnain, a highly decorated officer of the Indian Army and the former Commander of the Kashmir [...]
Saloni Shah
The founder of a UK-based education charity on a mission to achieve wider literacy in India explains Raindrop Campaign's coordinated [...]
Saloni Shah
Doctors and healthcare professionals from India, often referred to as the backbone of the UK's state-funded National Health Service (NHS), [...]
Saloni Shah
The latest US move to deny Indian exports a tariff-free regime under the Generalised System of Preferences (GSP) is an [...]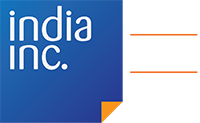 Sign-up to receive
FREE newsletters and regular
updates from India Inc.