Matching up Kentucky businesses with India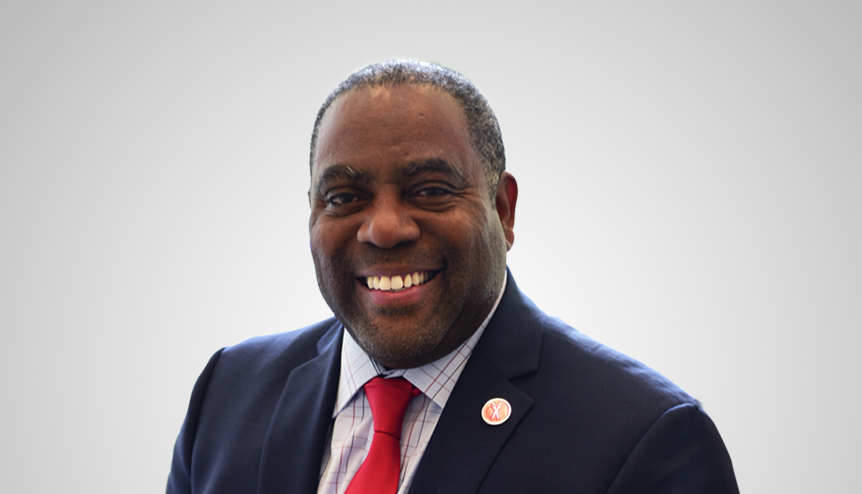 Kentucky, a state nestled between the US Midwest and South, sets out its credentials as an attractive investment destination for Indian companies looking to expand in the US.
In Kentucky, a state situated as an ideal gateway between the US Midwest and South, we've gained an outsized and often globally recognised reputation for our iconic products, including Chevrolet Corvettes, thoroughbred race horses, bourbon and, of course, Kentucky Fried Chicken.
But beyond those headlining brands, the Commonwealth of Kentucky stands out as a powerhouse in engineering and manufacturing – particularly in metals, plastics, pharmaceuticals, automotive and aerospace products. And it offers the world a surprising range of consumer-focused and industrial products from large corporations and small businesses alike. Those Kentucky-made products include cranes and forklift trucks, playing cards, mini satellites, bowling balls, quarry tile, industrial production robots, pet food and the Gorilla Glass found on most of today's mobile phones and tablets.
Within the Kentucky Cabinet for Economic Development, one of our ongoing efforts focuses on matching Kentucky-based manufacturing, service and technology employers with new global markets. Doing so increases our state's annual exports, helps create new jobs at the local level, and provides nations like India with more access to high-quality and oftentimes original products.
Kentucky's global trade has increased significantly in the last several years and set new records. In 2017, the state exported $31.9 billion in goods and services, up a substantial 5.8 percent from the year prior and nearly 12 percent over two years. Our state's top exports include aerospace products, motor vehicles, pharmaceuticals and medicines, and motor vehicle parts.
In terms of individual nations, Kentucky exports to 199 countries and India ranks in our top 25 largest markets. This year through August, Kentucky exported $99 million in goods and services to India, up nearly 26 percent from the same months in 2017. That puts Kentucky well on track to outpace the $128 million exported across the full 12 months of 2017.
Kentucky's top products sent to India include several of our most globally in-demand goods overall; pharmaceuticals and medicines, resin and fibres, basic chemicals, aerospace products, hardware and computer equipment.
It may be no surprise that several of Kentucky's key manufacturers are owned by India-based corporations. Those include Amneal Pharmaceuticals, UFLEX Ltd, Piramal Enterprises Ltd, and major aluminum producers Novelis, Aleris and Logan Aluminum, all owned by Hindalco Industries, part of the Aditya Birla Group.
Our Cabinet's leadership plans a trip to India early next year in partnership with the US India Business Council and the US Chamber of Commerce. While we're still determining the schedule, route and the various stops along it, our overall goals are clear. Our cabinet's trip, in addition to strengthening diplomatic ties between India and Kentucky, will seek to make inroads for Indian companies to invest and create jobs in our commonwealth and lay key groundwork for relationships that will help Kentucky companies to export goods and services to India.
Programs, organisations and services
Among our Cabinet's key partners in growing the commonwealth's exports is the World Trade Center Kentucky. It's an organisation where I'm privileged to serve as a recently appointed board member. And this year, the World Trade Center Kentucky has charted an increase in local companies interested in international trade certification.
Given the current atmosphere of tariffs, trade negotiations and companies and industries seeking exemptions, companies see value in the World Trade Center Kentucky's International Trade Certification class. By enrolling select employees, companies can gain current-market knowledge and understand how to best serve their clients. The three-day course is designed specifically for trade practitioners and is taught by experts in banking, tax, legal, customs compliance, market intelligence, freight forwarding, international marketing and customs brokerage.
Another important organisation in connecting Kentucky companies with international buyers is the Kentucky Export Initiative. KEI is a partnership of businesses, government agencies and organizations that streamlines and elevates the state's efforts to help Kentucky businesses reach global markets.
Through KEI, we are helping businesses recognize opportunities associated with exporting. For individual companies, international trade can bring quicker growth, extend product life cycles and add new markets for goods and services.
One of the most widely used and flexible tools KEI offers to companies interested in exporting is our State Trade Expansion Program, or STEP. The program, administered by our Cabinet and awarded by the US Small Business Administration, reimburses up to $5,000 in trade-related expenses for qualifying small businesses.
STEP grants are designed to provide companies with the resources, connections and knowledge necessary for exporting. The program also helps increase exports for Kentucky companies already selling internationally. Creating and cultivating international demand for Kentucky-made products and services spurs business growth, investment and job creation across the state.
As we see it, small businesses seeking to expand their customer base, selling abroad is an important channel to consider. Our Cabinet encourages entrepreneurs and business owners to look into the successes of STEP-assisted companies and decide if the program is right for their businesses.
Allowable STEP grant expenses include:
Airfare
Meals and lodging
Parking, baggage and currency exchange fees
Ground transportation
Shipping fees for product samples to international prospects
Trade show registration fees, booth space and mission fees
The Gold Key Matching Service
Export training
Stipends for website translations into foreign languages
Meeting space audio and visual
Compliance
As our Cabinet and state move forward with strengthening economic and diplomatic ties with India's corporations, industries and governmental agencies, I encourage interested company representatives – whether in India or Kentucky – to please reach out to the Cabinet and our partner organisations.
Erran Persley is the Executive Director for International Affairs and Business Development for the Kentucky Cabinet for Economic Development. He is responsible for designing, developing and implementing the state's strategy for attracting and retaining foreign direct investment (FDI).
*Contact info: www.ThinkKentucky.com and econdev@ky.gov