Brexit has thrown an intricate jigsaw up in the air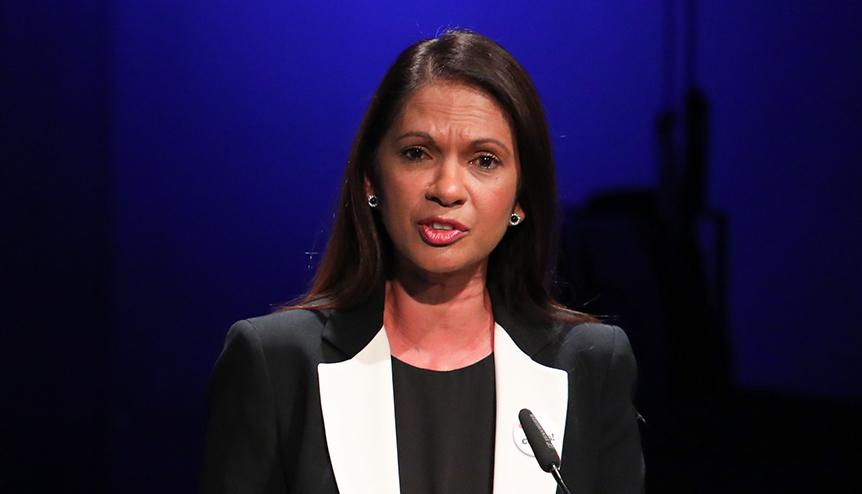 The campaigner who hit the headlines when she won her legal battle to prevent British Prime Minister Theresa May triggering Brexit without Parliament's approval writes about India-UK relations within the context of Britain's impending exit from the EU.
Narendra Modi, the Prime Minister of India, said not so long ago that he believed his country and the United Kingdom make an "unbeatable combination". Nobody would ever have thought to dispute that in the past with bilateral trade between our two countries growing rapidly in the last 10 years – it was £18 billion in 2017 alone – but what happens to the relationship after The United Kingdom leaves the European Union (EU) on March 29, 2019?
Traditionally, many Indian businesses have relied on the UK as their port of entry into the EU, but with Brexit turning the UK into more of a commercial cul-de-sac, many Indian businesses are actively looking for alternative gateways into the all-important EU market. In the UK, the repercussions across a wide range of sectors – from life sciences and medical technology, car manufacturing to food and drink, energy, defence and culture – could be profound.
Although Modi's BJP is, in theory, the sister party of the British Conservatives, the BJP has never been close to the Conservatives and, unlike David Cameron, who assiduously courted Modi and invested in commercial relationship building with India, Theresa May really hasn't. Added to which, with a General Election now imminent in India, does Modi have the time or inclination to listen to Theresa May's claims that a global Britain beckons? And, frankly, even if he did, would this play well to his nationalist vote at home, since the British Raj still casts a long and, let's be honest, hardly cheering shadow across Indian politics.
India is, of course, merely one part of a huge jigsaw, carefully assembled over many years, that has been thrown up in the air by Brexit. I have attempted through my Lead Not Leave campaign organisation to bring clarity to the arguments now raging around the issue in Westminster and have gone so far as to set out some common-sense proposals to our Prime Minister, Theresa May, based on a promising dialogue that David Cameron began with Donald Tusk, the President of the European Council, some months before the fateful vote to leave the EU on June 23, 2016.
I have been determined, above all things, to see that proper respect and attention to the law and Parliamentary process in what was inevitably going to be a rushed and chaotic process when trying to unravel 46 years of a highly complex relationship, in a matter of just two years. There is also the matter of our constitutional principles and ensuring our rather secretive government and indeed Prime Minister do not attempt to put themselves above the law.  That was why in 2016 I successfully challenged Theresa May's Government first in the High Court – and then, on appeal, in the Supreme Court – over its attempt to overthrow Parliamentary sovereignty and deny our MPs the chance to debate and vote on Article 50, the process that formally set into motion our departure from the EU.
All the while I have been acutely aware of how Brexit, if badly handled, could damage the United Kingdom's standing in the world, politically and economically . I am of Indian heritage and have been mindful of how differently Brexit is being reported in the United Kingdom and in India. With 1.7 million British Indians living in the UK, there are many people of Indian extraction, like me, wondering what the future holds for them, their families, communities and livelihoods in a post-Brexit Britain.
If the British tabloids, in particular, have reported it in a distinctly jingoistic way, the Indian media seems at best bemused and, at worst, entirely indifferent to Brexit – reporting on it mostly as a concerned and mildly disappointed old friend. There have even been jokes along the lines of "why should the British now feel the need to start partitioning themselves?" India recognises rightly that this is none of their doing and ultimately not their problem. India now recognises that the United Kingdom needs India a lot more than India needs it. If you're in any doubt, just compare the growth figures between India and the UK, with India the world's fastest growing major economy. When the Indian government announced that growth had in the third quarter of 2018 slowed to 7.1 per cent, Indian voters and politicians were outraged. Compare that to the UK, where the Bank of England has just slashed the nation's growth forecast for 2019 to just 1.2 per cent, to scarcely a murmur of domestic disapproval.
In an ideal world, India would now be dutifully re-negotiating with the UK and EU the World Trade Organisation Schedules of Concessions, for both goods and services, resume its trade discussions with the EU, and prepare to begin trade talks with the UK. But all of that would take up a great deal of time, and India has its own domestic priorities such as the worrying tensions with Pakistan after the atrocity in Kashmir and, as mentioned before, the impending General Election, when Modi faces a determined onslaught from the Opposition Congress party.
Among leading Indian businessmen and women it is hard now not to detect a barely disguised note of exasperation in their voices when they talk about the UK. Ralf Speth, the CEO of Jaguar Land Rover – owned by the mighty Indian conglomerate Tata – warned last Autumn that a "no-deal" Brexit and lack of clarity over Britain's post-Brexit plans were threatening the UK-based luxury car maker's entire operational set up. In January, JLR confirmed it was cutting 4,500 jobs, with the majority coming from its 40,000-strong UK workforce. The cuts come on top of last year's 1,500 job losses.
Against this grim realism, there is still bold talk among politicians in London of forging a new and even more mutually beneficial relationship with India and other countries. What will get in the way is the ideology being slipped in the backdoor of Brexit. The proponents of Brexit – and those who voted for it simply don't like foreigners. They want strict rules, such as a £30,000 cap on earnings for anyone entering the UK. It is hard to see how that is going to be compatible with any new relationship with India. As David Lammy, a principled Labour politician, put it: "When we negotiate our trade deal with India, the first thing that country will want will be visas, so these people who have been worried about Poland are going to have to get their heads around the size of India."
At the height of Empire, Britain called the shots in India, but now the roles are clearly reversed. The relationship between the two countries runs deep, however, and it is my hope that, despite everything, it will endure. Many Brexiteers with rose tinted memories of past days of Empire and over-inflated notions of Britain's place in the world alone after Brexit, see Britain success dependent on economic ties with countries such as India.
But I believe they underestimate how much the EU's relations with both countries will overshadow everything. The EU and India have been in trade talks since 2007 and the EU is committed to a "balanced, comprehensive and ambitious trade agreement with India which results in benefits for both sides". Looking at what they have brokered with Japan, it does not bode well for us in the United Kingdom.
Gina Miller is the Co-Founder of Lead Not Leave, an organisation campaigning for the UK to take the lead in reforming the European Union from within.