Gender equality is absolutely critical to global business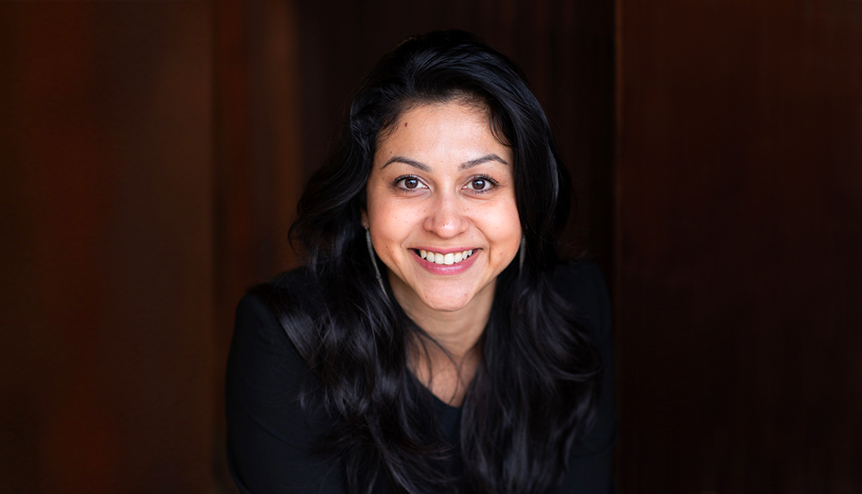 Neha Narkhede is the Co-Founder and Chief Technical Officer (CTO) at Confluent, an event streaming platform. As one of the original authors of Apache Kafka, an open-source stream-processing software platform, she led the streams infrastructure at LinkedIn. In this interview, the US-based entrepreneur explains the vision behind Confluent, challenges of setting up her company, gender equality  and being driven by her Indian roots.
Please explain the concept behind Confluent and real-time data.
Confluent provides the industry's only enterprise-ready event streaming platform, driving a new paradigm for application and data infrastructure where enterprises leverage data as a continually updating stream of events rather than as discrete snapshots. Over 60 per cent of the Fortune 100 leverage event streaming, and with Confluent, customers gain a single platform for real-time and historical events, enabling them to build an entirely new category of event-driven applications as well as build a universal event pipeline.
Confluent is founded by the original creators of Apache Kafka®, which is the world's leading event streaming platform, and one of the most popular open source projects with a large and thriving developer community. Developers everywhere are using Confluent and Apache Kafka as the new foundation for all their company's data to be able to create event-driven applications that keep their business competitive in this data-driven world.
What brought you to the point of co-founding this company?
Until now, organisations have been trained to think of data the wrong way. Extensive research and innovation went into making databases fast, scalable and reliable, which enabled companies to store and start to make use of ever-growing datasets. However, analysing this static data meant batch processing after events occurred, and companies were quickly falling behind. Messaging, ETL and data integration technologies rose to fill the gap between batch processing and real-time, but predated the architecture standards of modern distributed systems.
In order to stay competitive and meet customer expectations, businesses today need the full picture of historical data as well as visibility into events taking place in real time. Event streaming solves this fundamental business problem and changes this paradigm to see data as a continually updating stream of events, enabling organisations to build an entirely new category of event-driven applications, as well as a universal event pipeline. This architecture is central to every company's path to be competitive in the modern world.
We envisioned this paradigm shift and its impact on the industry while working at LinkedIn, created Apache Kafka that went on to become the new foundation for all data in virtually every business vertical. Only four years ago, we started Confluent. Our products, Confluent Platform and Confluent Cloud, enable companies to use an event streaming platform as the center of the business. Our customers include fantastic brands like JPMorgan Chase, Capital One, Lyft, AUDI, and many others across virtually every business vertical. I couldn't be more excited about what the future holds for us.
How do you see the current debate around big data and data privacy shaping up?
There is an important nuance around the difference between data privacy and data security. The former is a regulatory problem enabled by the latter, which is a technology problem. Data privacy is an important  topic and one that should be regularly discussed so that customers, clients, employees or other relevant parties are aware of what information is and isn't being collected.
But when it comes to technology platforms that help you manage your data, the focus is on developing advanced security capabilities to enable companies to implement data privacy regulations using the technology.
What are some of your top tips for someone eyeing a career in the field of data management?
Have a growth mindset: accept that you don't have a fixed skillset. You can evolve your skills and learn on the job. I try to use that to counter the imposter syndrome (the fear of being exposed as a fraud and doubting your accomplishments) and convincing myself instead that I will do what it takes to learn and grow. This is especially important in the field of technology where change is constant and things evolve at a rapid pace.
Finding mentors and having role models are essential for success. I've consistently modeled the behaviors of people that I look up to. You can also save a lot of time by learning from the mistakes of others.
Being persistent. It's never easy to enter a new career path and you'll have to fight many battles. Having persistence and developing the mental stamina to keep going has been helpful to me.
How important is the debate around gender equality at the top tiers of global businesses?
It is absolutely critical to reach gender equality, first at the top tiers of global businesses, and then at every level. In my experience, I've seen that change comes from the top. When management teams and leaders believe in and establish equality, and are actively doing things to change company dynamics, that's when things change for the better. It's up to today's leaders to make sure we're mentoring women and helping them get hired for leadership positions.
What does being a Global Indian mean to you?
My upbringing in the urban middle class back in India has shaped me in really fundamental ways through my journey so far. My parents brought me up to believe in myself, work hard, become independent, and encouraged me to develop high ambitions.
In urban India, when I was growing up, there was a lot of focus on education and the importance of using it to escape poverty. When I was a young girl, Indian role models – like Indira Gandhi, Kiran Bedi, Indra Nooyi – played a critical role in building my deep-rooted belief that I, just like the role model that looked like me, could achieve my goals of becoming a leader. I grew up believing women could run countries, police forces, kingdoms and win wars.
So, I worked hard and focused on education, applied for graduate studies in the United States, immigrated to a completely new country, and started a company in Silicon Valley. Through all that, my Indian values have helped me embrace and adjust to a new culture in the United States, work hard and earn my way through the system to succeed as an entrepreneur. And most importantly, stay grounded throughout the journey in my middle-class values.
I believe that Global Indians have a secret leverage in our blend of experience and value system, and we will see many more Global Indian CEOs, executives, engineers across every industry in the years to come.