India-Scotland ties in need of revival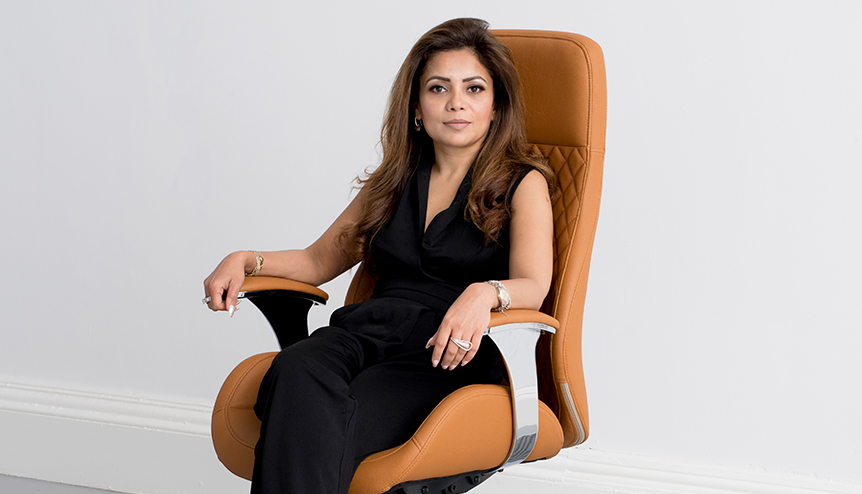 An entrepreneur based in Scotland traces some of the underlying strengths that India can tap into to deepen ties with the region.
The economic relationship between India and Scotland can be traced back to the 17th century, when the Scottish reached India as the first batch of East India Company's officers. They fell in love with the rich and diverse India. They contributed at the time by starting Tea and Rubber Plantations, Roads and Rail links and infrastructure development, exploring flora and fauna and documenting them. The Scottish people mostly settled down in eastern and southern India – in Kolkata and Chennai – and then to Mumbai.
Today, we need to re-establish and revive the economic relationship between the two beautiful countries – India and Scotland – which can be mutually beneficial to both economies.
India has emerged as the fastest growing major economy in the world and is expected to be one of the top three economic powers of the world over the next 10-15 years, backed by its strong democracy and partnerships. India's GDP grew 7.3 per cent in 2018-19 and is expected to grow at an average rate of around 7.5 per cent.
India has retained its position as the third largest start-up base in the world with over 4,750 technology start-ups, with about 1,400 new start-ups being founded in 2016, according to a report by India's tech industry body NASSCOM.
India's labour force is expected to touch 160-170 million by 2020, based on the rate of population growth, increased labour force participation, and higher education enrolment, among other factors, according to a study by other industry bodies and think tanks like ASSOCHAM and Thought Arbitrage Research Institute.
India's foreign exchange reserves were $393.29 billion in the week up to December 21, 2018, according to official data from the Reserve Bank of India (RBI).
On other hand, the economy of Scotland is the 43rd largest in the world with an estimated nominal gross domestic product (GDP) of up to £152 billion in 2015. As of 2016, Scotland, if it were a separate country, would be the twelfth-largest economy in the 28-member European Union (EU).
Scotland was one of the industrial powerhouses of Europe from the time of the Industrial Revolution onwards, being a world leader in manufacturing. This gave Scotland a legacy in the diversity of goods and services ranging from textiles, whisky and shortbread to jet engines, buses, computer software, ships, avionics and microelectronics, as well as banking, insurance, investment management to other related financial services. In common with most other advanced industrialised economies, Scotland has seen a decline in the importance of both manufacturing industries and primary-based extractive industries. This has, however, been combined with a rise in the service sector of the economy, which has grown to be the largest sector in Scotland.
Scotland's economy is on the whole run by the UK government and the Scottish government via the UK Treasury department, respectively headed by the Chancellor of the Exchequer and the Cabinet Secretary for Finance, Constitution and Economy, representing those two administrations which are responsible for reserved and devolved matters, respectively.
Scotland's strengths include:
A highly educated and skilled workforce
Strong culture of research, innovation and creativity
Easy connections to global markets including the UK, Europe and America
Strong connected infrastructure
Lower operating costs – up to 40 per cent lower than London
Business friendly environment, including one of the lowest tax rates in the G20
Enviable lifestyle and work/life balance
Investment from Scotland to India
According to India's Department of Industrial Policy and Promotion (DIPP), the UK is the fourth-largest inward investor in India. The UK now ranks second among the G20 countries and accounts for around 8 per cent of all foreign direct investment (FDI) into India for the period April-December 2016.
On the other hand, total investment by Scottish enterprises is estimated at £1.1 billion. Scottish investments in India include that of Sgurr Energy, an engineering consultancy firm specialising in renewable energy with its office in Pune; Weir Group's acquisition of valve division of BDK Engineering Industries in India; architecture and design from RMGM Architects involvement in 40 projects in Delhi and Kolkata.
Among others include Touch Bionics' marketing of bionic limbs in India, Menzies Aviation Cargo's handling of services at Bangalore and Hyderabad airports, and Aggereko's acquisition of the power rental business of Cummins India. In addition, several Scottish Oil and Gas Companies, like Wood Group, Clyde Pumps, Petrofac, SGS Waterweights KBR and Selex Galileo, are active in India.
Investment from India to Scotland

Further, currently 17 Scottish higher education institutes enjoy academic and research links with Indian universities and thousands of people from India choose to study in Scotland each year to further their career. These partnerships often involve business links as well.
The University of Dundee and Bangalore BioCluster work together to discover new drugs and tackle antimicrobial resistance, and the Scottish Association of Marine Science works closely with Annamalai University and Amity University.
The Road Ahead
Despite random bilateral investments, Scotland only attract 3 per cent of Indian investments in UK. Most of the Indian companies prefer London, due to better connectivity, financing and networking capital. There are no Scotland-specific trade figures (especially import) and data remains elusive.
The Scottish Development International (SDI) is focusing on the Scottish Companies Partnership financing and Investment. They have four representative offices in India, though they need to take a robust step and mostly should focus on the small and medium enterprises (SMEs). There should be more clarity on procedure and taxation. The Scottish government should look at India as a huge opportunity market post-Brexit and should not miss the bus.
The ease of doing business in India improved notably after a series of reforms have made it easier for companies to get construction permits, pay taxes and trade across borders, according to the latest World Bank analysis. In 2018, India jumped 23 spots from a year ago to 77 out of 190 countries on the ease of doing business ranking. It was also among the top 10 most improved economies, according to the "Doing Business 2019" report. However, India also needs to work on a volatile Rupee, red-tapism, complex decision-making process and trust deficit amongst investors.
Both countries need each other, Scotland's expertise and India's human resources can bear beautiful economic fruits.
Poonam Gupta is a Scottish-Indian entrepreneur and philanthropist who founded PG Paper Company Ltd in 2003, which today exports to 55 countries worldwide. She was named Businesswoman of the Year at the Business Women Scotland and Women's Enterprise Scotland Awards 2018.