India-UK tie-ups shaping real-world solutions to complex challenges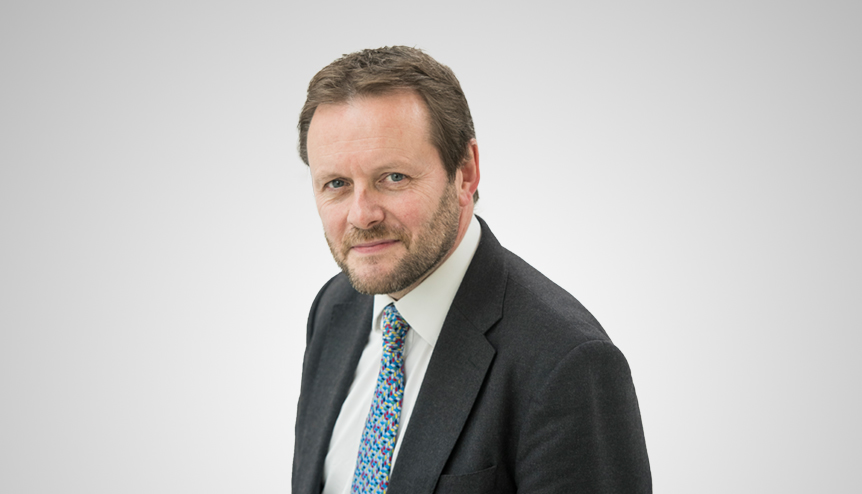 The head of global strategy at Queen Mary University of London lays out the aims and objectives of what he describes as ground-breaking partnerships in India.
We live in an unpredictable world, where risks and shocks are increasingly complex and interconnected. Led by Queen Mary University of London, a leading research-intensive university with a strong international outlook, the new Resilient Futures India Initiative will play a part in understanding these challenges, and shaping real-world solutions to tackle them.
Through education, research and public engagement, universities make powerful contributions to address critical challenges facing humanity. As a truly global university with staff and students from over 160 countries around the world, Queen Mary University of London is committed to delivering innovative research with global impact.
It is through partnerships across various sectors, disciplines and countries that we can better understand and drive sustainable policy solutions. This is what led Queen Mary to create the Global Policy Institute, a hub for policy-facing initiatives across disciplines to address the grand challenges of today's world.
There is no better place to start such engagement than in India: India's perspective and experience in tackling political, social, economic, and environmental challenges becomes all the more relevant in addressing critical risks in today's globalised world.
A new initiative to understand and design resilient futures
In 2015, world leaders at a historic United Nations summit launched a common endeavour to "take the bold and transformative steps needed to shift the world on to a sustainable and resilient path". Strengthening resilience has become a core principle for advancing global sustainable development goals, but what does a resilient planet and society actually look like? And what can India and the UK do to make sure citizens are more resilient?
Resilience can be understood as the interconnected ability of individuals, communities, and systems not only to absorb, recover, and adapt to a variety social, economic, and environmental shocks and changes, but also to make sense of the world and manage uncertainty in a very fundamental way. It is this broad concept of resilience that brought together a diverse group of experts from India and the United Kingdom to launch the Resilient Futures India Initiative in February 2019.
Recognising that the most effective policy initiatives emerge from a deep understanding of issues on the ground, the Resilient Futures India Initiative is harnessing this knowledge by building multilateral partnerships between India and the United Kingdom. Led by Queen Mary's Global Policy Institute, the initiative already has strong support from the Commonwealth Secretary General and backing from the Oxford India Centre for Sustainable Development.
Resilience against the backdrop of India's rapid transformation
Within the next decade, India will become the most populous country on our planet. Rapid transformation comes with a range of challenges, in areas such as health, environmental sustainability, infrastructure and legal frameworks. Despite India's impressive economic growth, many people still live in vulnerable situations and struggle in poverty. As more people migrate to cities, such changes will test the country's capacity to ensure access to basic services and resources.
A multidisciplinary approach for impactful research
It is through the sharing of ideas, of viewpoints, and of knowledge, that will ultimately lead to the design of durable and sustainable solutions that will enhance the lives of communities in both countries.
These values underpinned the launch events which took place in New Delhi in February. Together with Indian partners from a range of sectors and disciplines, these events interrogated the concept of resilience, enabled new ideas to emerge and promoted collaboration across different disciplines. As one of the participants in the workshops explained: "It was a very multi-sectoral, multi-disciplinary kind of approach, so cross-cutting, which was very good. It is focusing on resilience, rather than vulnerabilities. We always talk about the negative aspects of things, but this focuses on the assets and where to go from here."
As a result of these sessions, participants identified three key research areas to focus on in India: public health and health systems; education and life skills; and violence and conflict. Within these themes, initial projects will build resilience tools in public health provision, identify governance gaps in provision for survivors of domestic abuse and design a family-based approach to building resilience.
At a second workshop, due to take place at Marlborough House and Queen Mary's London campus during the summer, researchers will report on the initial findings of their work and develop implementation strategies with key partners in order to deliver effective and durable solutions.
A commitment to long-term collaboration between India and UK 
Queen Mary University of London has a long-term commitment to building on and expanding its partnerships with academics in India and in universities worldwide. Collaborative research with like-minded partners in all parts of the world can help us to understand complex challenges from a global and multi-faceted perspective.
The Resilient Futures India Initiative will enable 'big thinkers' from both countries to formulate partnerships that, through very real collaboration, will aim to get to the bottom of resilience challenges in 2019 and beyond. It is only the beginning of an exciting project that will deepen Queen Mary's many links to India and harness a range of expertise for positive change.
Professor Colin Grant is Vice-Principal (International) at Queen Mary University of London and leads Queen Mary's global strategy. He is also Chair of the British Council Education Advisory Group and member of the Universities UK International Strategic Advisory Board.