The Imperatives of an Enhanced Security Connect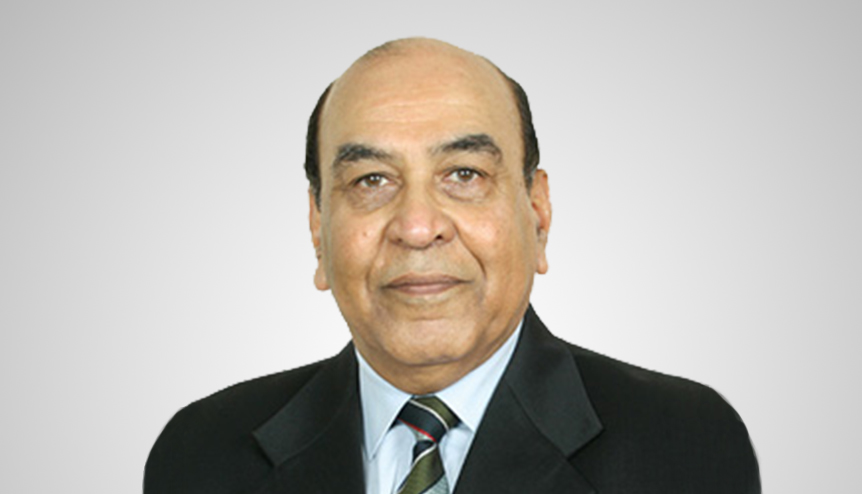 Lieutenant General Syed Ata Hasnain, a highly decorated officer of the Indian Army and the former Commander of the Kashmir Corps, highlights areas of defence cooperation that could enhance the relationship between India and the UK.
As a second-generation Indian military professional (father also being from the British Indian Army), belonging to a regiment which proudly wears its scarlet lanyard on the right shoulder due to its erstwhile royal status, student of Indian history and someone educated in a Church of England school replete with a British principal and headmaster, I surely can claim I had the right credentials as an Indian to attend the Royal College of Defence Studies (RCDS) programme in 2006. It was a year-long exchange at the famous Seaford House located at Belgravia, a stone's throw from the Buckingham Palace. One realises just how comfortable an Indian feels in London or anywhere in the UK; it is just that the environment is so 'Indian'.
Travelling the UK extensively, visiting a large number of military institutions and bases and getting exposure to the way the UK does business of governance and security give a clear impression that it lives by the byline— 'stability, security and prosperity'. That is what a like-minded nation such as India also believes in: The prosperity of its people through promotion of partnerships and cooperation which give rise to stability and security.
After approximately thirty years of this evolving uncertainty, both the UK and India are at a crucial juncture with broad understanding of the challenges before the world and the two nations in particular, many being common. The tentativeness of the last thirty years prevented a full-blooded relationship based on shared values and perceptions. Perhaps the take-off stage has arrived now. Brexit must be considered for the opportunity rather than for the procedural hurdles which come in the way of implementation of processes until the UK is clear off European controls.
Violent Extremism and Ideological Radicalism
In allotting priority within the spectrum of threats, the problem of violent extremism and radical ideology probably stand out. The UK and India are both nations which respect multiculturalism and plurality. This is based on mutual respect between different faiths and ethnicities and the freedom to follow one's practices without impinging on the beliefs of others. Such systems which provide freedom and liberty are sometimes exploited by those with radical belief.
Both the UK and India are experienced in handling intelligence, follow-up, terminal-end terrorist actions and have best practices for the same. However, both need to add their conjoint weight to the early finalisation of the Comprehensive Convention on International Terrorism and isolate those nations which place impediments in the way of identifying and naming nations and groups involved in employing terror for their strategic goals. If they decide to do so, there is enough common ground to strategise on this.
Finance forms the bedrock of capability of terror organisations, especially in an increasingly-networked world. Both nations have cyber technologies developed to cater to this threat but need cooperation to establish obstacles and firewall the free flow of such funds. Exchange of technology and experience will benefit both immensely.
Transnational and Cybercrime
Organised transnational crime is a serious threat to both nations. It is through information sharing, operational cooperation and exchange of best practices to disrupt and dismantle criminal networks and bringing the perpetrators to justice, that this menace can be curbed. Fugitives from India are known to exploit the UK's extradition law, which needs to be prevented more seriously. This will be a true demonstration of intent. In the cyber-field the freedom of the internet is guaranteed by both nations. The proposed Cyber Security Training Centre of Excellence needs to be taken forward in an early time frame to allow the proliferation of expertise, training and capability.
Geopolitical and Geostrategic Areas of Concern
In a world changing rapidly, consultation is a dire need. The evident trust between the two nations needs to be converted to action. Much of this can be achieved if there is 'strategic convergence' in thinking between the intelligence and defence communities of both nations.
A linkage between the UK and India left wide open and yet unexploited is the Commonwealth. The outreach to Africa by both nations can be through this medium as it was some years ago. It is also an appropriate club to garner greater support for India's candidature for the permanent membership of the UN Security Council, a proposal which the UK wholeheartedly supports.
Defence Collaboration
Defence collaboration is a vast area for cooperation between nations with close bonds, trust and common perceptions of threats. The spectrum includes doctrine, training and transfer of strategic capability between the two nations, including defence technologies and manufacturing in areas of mutual interest. There is a world of opportunity to be exploited and it is not important to identify each such facet of technology or sphere of cooperation in this essay. More important perhaps is to briefly identify why this did not happen in the past. Were there institutional hurdles or simply a lack of convergence of perception and a will to get things done?
India's chief weakness lies in its inability to undo the mammoth public sector undertakings which has been the cause of the low-quality products the Indian armed forces have contended with all these years. With 70 per cent of the capital requirements being imported and procedures for the same so bureaucratic, it took years to fructify deals into delivery. There is a sincere effort to decontrol acquisitions through new procedures. A wholly new Defence Procurement Procedure had been put together under former Defence Minister Manohar Parrikar. The changes in FDI rules may not have yet attracted the kind of potential which was expected. This is primarily because the decontrol mechanism is a work in progress and a need to convince potential partners remains. With a country such as the UK with one of our oldest embassies/high commissions, there is no reason why a defence industry segment cannot supplement the offices of the defence attaché.
Conclusion
Special relationships are based on historical connections and trust. It is unfortunate that the intervening forty-five years of the Cold War found India and the UK on opposite sides. Despite that, the relationship remained warm without converting into anything strategic. The connect between the Indian armed forces and the erstwhile British armed forces based upon two centuries of association, albeit under colonial rule, remained one of the cornerstones of the relationship. It is only natural that they should remain central to the idea of an enhanced strategic connect between the two nations. There is history to be exploited and yet a future waiting with opportunities, and both nations appear to have the will to take this to a natural culmination of aspirations.
The above is a synopsis of one of the chapters from 'Winning Partnership: India-UK Relations Beyond Brexit', edited by India Inc. Founder & CEO Manoj Ladwa.