An integrative approach to literacy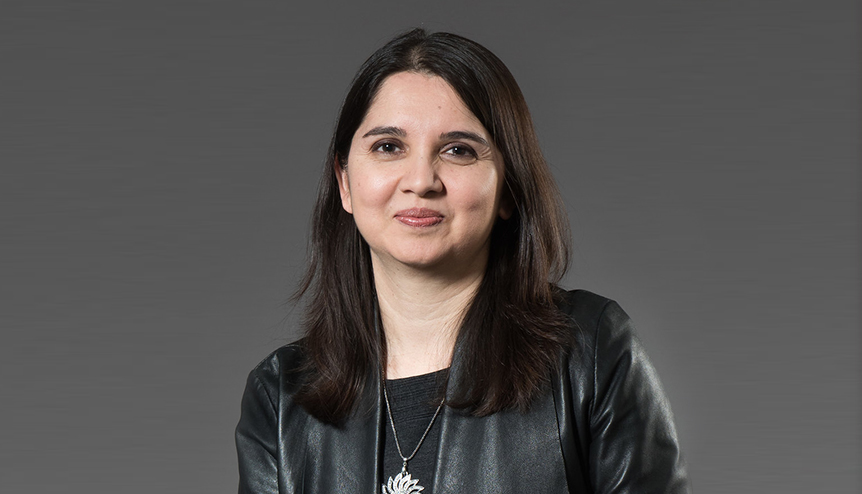 The founder of a UK-based education charity on a mission to achieve wider literacy in India explains Raindrop Campaign's coordinated approach.
If you're reading this, then you're one of the lucky ones.  You can read! Consider how different your life would be without that basic skill you take for granted.
Around 266 million adults, a fifth of India's population, are unable to read or write.  For the world's largest democracy, that is a regrettable statistic.  It's also a testament to the resilience and forbearance of India's poor that despite this glaring inequity, the country has made so much progress.
Just imagine how much more we could achieve as a nation if the disenfranchised 20 per cent were given the opportunity to climb out the hole they found themselves in at birth.
A 2015 study by PwC and Save The Children found that more than 8 million children under the age of six live in India's urban slums.  That's equivalent to the entire population of London.  Most will never go to school. It may feel like an impossible challenge to ever make a dent in a problem that is so large and growing.  Which is why at Raindrop Campaign we prefer to focus on a single cause, and bring about small but meaningful changes.
In 2016, we identified an NGO whose integrative approach to the education of children in urban slums really impressed us. Bangalore-based Samridhdhi Trust understand that if they are to make a real and lasting difference, children from slums need more than just a place at a school.  You have to acknowledge where these children have come from, the limitations they face at home and the obstacles they will face when they enter the job market.
Samridhdhi has a dedicated team of people who work closely with the community, getting them to commit (emotionally and financially) in their child's education. The migrant families who come from other parts of India looking for a better life often find it hard to fit in because they don't speak the local language.  This excludes their children from the free government schools where only the local language is spoken.
There are four distinct aspects to Samridhdhi's approach that make them stand out.
Bridge Schools: Imagine a child who's never been to school, whose parents are illiterate, fitting in with other children who've had a more privileged upbringing.  It can be overwhelming.  A bridge school provides a concentrated dose of learning of basic skills such as literacy, numeracy and the local language.  After 12 months the child is assessed for their proficiency and allocated to the appropriate level at a mainstream school.
Mainstream Schools: Once children have been through the bridge schooling they are helped to enrol into a private English-speaking school or a free government school.  Getting an English based education improves their mobility and chances of getting a job.  Samridhdhi fund half of the school fees with the rest paid for by the child's parents.  Having "skin in the game" ensures greater commitment from both the child and the parents.
After School Project: At the end of the school day the children head for the after school clubs where they get nutritious snacks and homework help.  It is also a place where friendships are formed and children enjoy extracurricular activities that are not normally available to them.  Samridhdhi also arrange for tutors to give extra lessons so these children can compete on a more level playing field, making up for the lack of support once they return to their home in the slums.
Finishing Schools: These are designed for older children, giving them vocational/career guidance so they are better prepared going into higher education or employment.  The idea is increase chances of getting a good job thereby maximising the returns from the investment their parents and Samridhdhi have made in their education.
Over the years Samridhdhi have created a number of success stories of young people whose lives have been transformed.  Here are a few.
Eighteen-year-old Swathi came to Bangalore with her family in 2009 from neighbouring state Andhra Pradesh.  In a recent conversation she told me she first heard about Samridhdhi's after school project from her friend.  She took the initiative to approach Samridhdhi Trust to ask if she too could join them.  Her grades improved, as did her attitude to learning.  Alongside sports such as Kabaddi and Badminton, she took the opportunity to explore her creative side through arts and crafts.  She's studying Psychology at university but wants to become a fashion designer.  She intends to return to Samridhdhi as a volunteer and mentor, helping others like her.
In 2007 at the age of seven, Bipin moved with his family from Uttar Pradesh to Bangalore in search of a better life. He tells me that even though he had been going to a school in his village, he learnt nothing; he couldn't even write his own name.  "In Bangalore, my father worked really hard in his pani-puri shop and with the profits he sent me to a good school," says Bipin.  When his father's business got into difficulty and lost money, they considered moving back to where they'd come from.  It is at this point that they were helped by Samridhdhi to keep Bipin in school.  He's keeping an open mind about what he wants as a career.  But there is one thing he is sure about: "When I get a job and start earning money I want to send money to Samridhdhi and I will come and help them any time they ask me to," he says.
Every interaction I've had with the children who've been helped by Samridhdhi fills me with hope and joy for India's future. Seema Jha, one of the trustees who's responsible for the after-school project is much loved by all the children. She leads a team that is dedicated to helping children become the people they have the potential to be. They've created a wonderful community in which children are growing up believing anything is possible, and yet respecting the struggle their own parents have faced, the sacrifices they've made to get them the education they themselves never enjoyed.
But not every parent fully appreciates the merits of educating their child, especially their daughters. Twelve-year-old Reshma says school is her most favourite place. She was brought into the bridge schooling programme a couple of years ago and proved to be fast learner.  During her sixth grade she suddenly stopped coming to school.  Reshma's parents had decided she should stay at home and learn to cook and clean as they intended to marry her off.  Thanks to the gentle persuasion of one of Samridhdhi's community workers Reshma is now back at school safe from a child marriage, at least for now.
We want to inspire our children to a world of opportunity so they can boldly create their own ideal future.
Rohini Rathour is Founder and Trustee of UK-registered charity Raindrop Campaign and a former professional investor turned personal development coach.