Global Edition – July 2018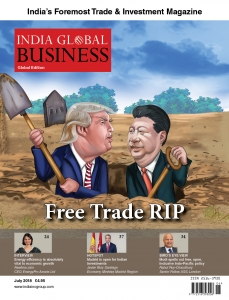 Global Edition – July 2018
Saloni Shah
Neelima Jain is the CEO of EnergyPro Assets Limited (EPAL)and Regional Head, UK & Europe, of Energy Efficiency Services Limited(EESL). [...]
This Global Edition of 'India Global Business' covers the one-year mark of India's landmark Goods and Services
Tax (GST) with a critical take on how it has impacted the economy. Besides, there are a range of subjects such as
energy efficiency, Digital India and freer movement of people that are analysed this time.
Saloni Shah
The early indications are that GST has led to a rise in revenue collections and shrunk the shadow market; this [...]
Saloni Shah
British visa curbs on Indian professionals and students is myopic and self-defeating. Even as the UK and India were gearing [...]
Saloni Shah
The European Bank for Reconstruction and Development (EBRD) welcomed its newest member, India, with a first-of-its-kind conference in Mumbai in [...]
Saurabh
An Executive Committee member of Portugal IN examines how recent events have made the European nation a favourable choice for [...]
Saloni Shah
A senior Indian diplomat weighs up Access India, an initiative by the High Commission of India in London to facilitate [...]
Manoj Ladwa
India-Australia relations set for a boost with the release of 'An India Economic Strategy to 2035' report that seeks to [...]
Saloni Shah
An Indian real estate expert analyses property trends following the implementation of Real Estate Regulatory Agency (RERA) and Goods and [...]
Saloni Shah
The Director of Royal Bank of Scotland's (RBS) Foundation addresses the need for sustainable initiatives in the corporate environment. Our [...]
Saloni Shah
Karnataka, which houses India's so-called Silicon Valley deep in its capital city of Bangalore, is already a darling with investors, [...]
Saloni Shah
India's national carrier is marking 70 years since the first Air India flight took off from Mumbai to London in June 1948 by [...]
Saloni Shah
An entrepreneur behind Chennai-headquartered Impact Sourcing company DesiCrew explains how Digital India's module for creating IT sector jobs in rural [...]
Saloni Shah
London Stock Exchange's role in the listing of numerous Masala Bonds to raise funds for India's infrastructure needs and Standard Chartered [...]
Saurabh
With joint ventures and expansion plans, Indian enterprises show steady growth in overseas markets. Exide forms JV with Switzerland's Leclanche [...]
Saurabh
Encompassing varied sectors like digital tech and renewable energy, a lot of eyes were on India. Nissan sets up first [...]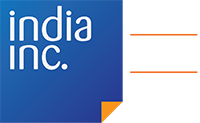 Sign-up to receive
FREE newsletters and regular
updates from India Inc.