Modi spells out free, open, inclusive Indo-Pacific policy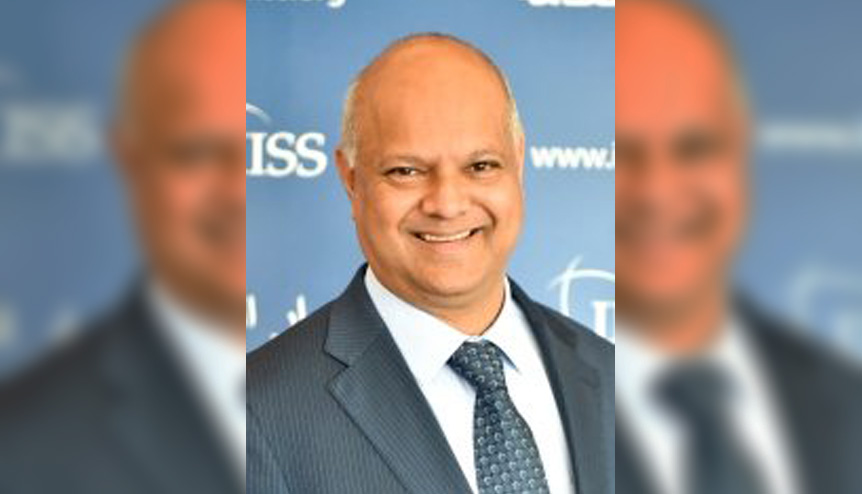 Our strategic expert uses the Indian PM's address at the Shangri-La Dialogue to evaluate the country's focus on the Indo-Pacific region.
The highlight of Prime Minister Narendra Modi's three-nation, five-day visit to Southeast Asia at the end of May/early June 2018 was his Keynote Address at the annual Shangri-La Dialogue in Singapore on 1 June evening, which I attended as a senior research staff member of the host organisation, the London-based think tank the International Institute for Strategic Studies (IISS).
The IISS Shangri-La Dialogue is the largest 'Track 1.5' meeting of its kind; bringing together 25 Defence Ministers, several military and intelligence chiefs, 300 government officials, and foreign policy and security experts from 51 countries. This was the 17th year of the conference, with Modi being the first Indian Prime Minister to deliver the Keynote Address.
In a major foreign policy speech, Modi strongly articulated, for the first time, India's vision towards the 'Indo-Pacific region'. This was a result of India's economic growth averaging 7.3 per cent in the past four years of Modi's premiership, making India the fastest-growing large economy in the world in 2016 and 2018, thereby ensuring greater foreign policy impact.
One of Modi's earliest foreign policy decisions was to rename India's existing 'Look East' policy to 'Act East', highlighting India's renewed focus on ASEAN (Association of South East Asian Nation) states, and shifting the emphasis of what had previously been an economic and trade-based policy to nurturing political and security relationships. This has now been expanded to the Indo-Pacific region, based on six key aspects of Modi's IISS Shangri-La dialogue speech.
First, for the first time, India has firmly placed the Indo-Pacific at the heart of its engagement with the world. This was based on India's geographical, historical and civilisational links with the region as well as its importance for India's current and future prosperity and security. Modi used the term Indo-Pacific eleven times in this speech. He defined this essentially maritime region as stretching "from the shores of Africa to that of the Americas", thereby incorporating the Arabian Sea/Gulf region and Indian Ocean island states left out of popular definitions so far.
Second, Modi essentially announced India's 'free, open, inclusive' Indo-Pacific (FOIIP) policy. This was the result of its global strategic partnership with the US and their shared vision of an open, stable, secure and prosperous Indo-Pacific region. A few days earlier, the US had symbolically renamed its Hawaii-based Pacific Command as the Indo-Pacific Command; the single bilateral Modi held on the sidelines of the IISS Shangri-La Dialogue was with US Defence Secretary James Mattis.
Yet, India's FOIIP policy differs significantly from the Trump administration's well-known 'free and open Indo-Pacific' (FOIP) policy in several ways: it gives equal emphasis to the term 'inclusive' in the pursuit of progress and prosperity, including all nations in this geography and "others beyond who have a stake in it"; it does not see the region as a strategy or as a club of limited members; it does not consider such a geographical definition as directed against any country; nor as a grouping that seeks to dominate. Significantly, Modi did not mention the 'Quad', the security-based grouping of the US, India, Japan and Australia which is of concern to China. And, he mentioned his recent meeting with Russian President Putin in Sochi to demonstrate India's 'strategic autonomy'.
Third, Modi strongly highlighted the importance of partnerships on the basis of shared values and interests. For the first time, he used the term 'rules-based international order' for the region, which he stressed "must equally apply to all individually as well as to the global commons". These rules and norms were to be based on "the consent of all, not on the power of the few". He also emphasised freedom of navigation and overflights, and the peaceful settlement of disputes in accordance with international law.
In effect, this was a thinly-veiled criticism of China. In the same vein, Modi also criticised infrastructure projects that were not "based on respect for sovereignty and territorial integrity, consultation, good governance, transparency, viability and sustainability", noting that such projects "must empower nations, not place them under impossible debt burden". Both these were indirect references to India's strong and sustained opposition to China's Belt & Road Initiative (BRI) and the China-Pakistan Economic Corridor (CPEC). Yet, Modi also stated that strong and stable Sino-Indian relations were an important factor for global peace and progress, referencing his recent informal summit in Wuhan with Chinese President Xi. There was also no mention of New Delhi's concern over Chinese assertiveness towards India or in the South China Sea.
Fourth, Modi made clear that the core of the Indo-Pacific region would be ASEAN, even as the Indian Ocean held the "key to India's future". This was an important reassurance to the politically-divided ASEAN states, who were concerned that the rejuvenation of a 'Quad-like' approach would force them to choose sides with the US or China during a period of uncertainty or lead to their eventual neglect.
Fifth, Modi emphasised that India's own engagement in the Indo-Pacific region would be based on five S' in Hindi: Sammaan (respect); Samvad (dialogue); Sahyog (cooperation), Shanti (peace), and Samridhi (prosperity).
Finally, Modi focused on the importance of naval diplomacy, praising the Indian Navy for building partnerships in the region through training, exercises and the conduct of goodwill missions, along with humanitarian assistance and disaster relief. As a first for a prime ministerial visit abroad in decades, Modi went aboard a visiting Indian naval warship in Singapore, emphasising India's defence ties in the Indo-Pacific.
However, Modi's speech has also raised several complex issues for India's foreign and security policy. These include the following:
First, there was a reference to the application of Modi's 2015 Indian Ocean vision of Sagar (Security and Growth for All in the Region) to the Indo-Pacific region. But, it is not clear how its security aspects, especially India's attempts to become a 'first responder' in times of emergencies as well as a 'net security provider-plus', can be implemented east of the Straits of Malacca-Singapore where India has little defence or security leverage. The Indian navy also has little incentive for a strong operational role that extends to the South China Sea. It is therefore important to leverage India's naval strength in the Indian Ocean, where it has tremendous relative advantages of geography, reach and capacity over the Chinese navy, to seek to offset China's advantages in the South China Sea.
Second, there is no clear agenda on how India can best "promote collective security through the Indian Ocean Naval Symposium (IONS)" or "advance a comprehensive agenda of regional cooperation through the Indian Ocean Rim Association (IORA)", both organisations whose roles for these purposes are, so far, underwhelming.
Third, with India's general elections taking place within the next 10 months and the government becoming predominantly focused on domestic electoral politics, it is not clear how Modi's vision for the Indo-Pacific – which has raised expectations in the region – can immediately be implemented.
In essence, India's new FOIIP policy sets the nature and direction of its foreign policy for the next decade. Significantly, there has been no domestic political opposition of Modi's vision towards the Indo-Pacific. In the short term, India seeks a leadership role in the region in partnership with ASEAN, while tactically 'balancing' its relations with both the US and China till its general elections are over.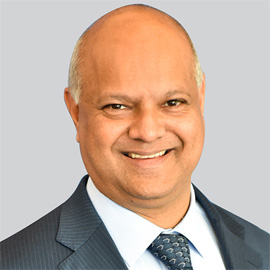 Rahul Roy-Chaudhury is the Senior Fellow for South Asia at the London-based International Institute for Strategic Studies (IISS).