EBRD a natural partner for Indian businesses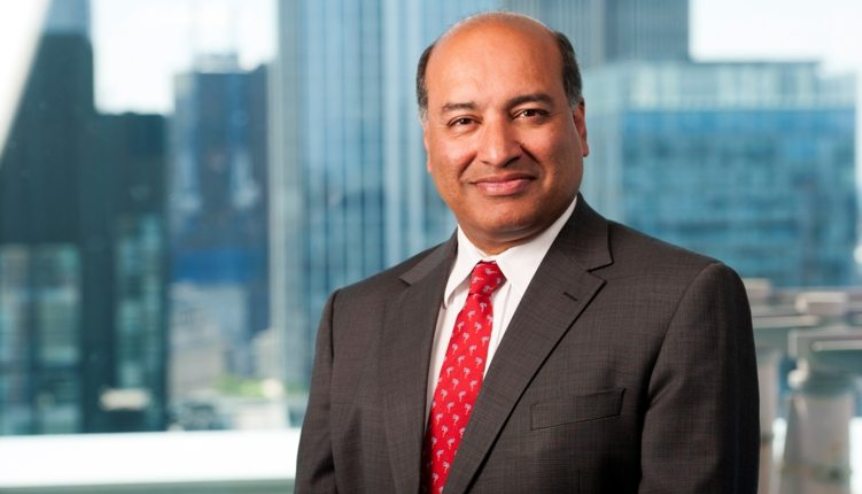 The European Bank for Reconstruction and Development (EBRD) welcomed its newest member, India, with a first-of-its-kind conference in Mumbai in June. Themed around "Mobilising private sector finance in the EBRD region and how Indian companies can benefit", the summit brought together EBRD experts, investors and prominent business people to highlight opportunities for the Indian private sector. EBRD President Suma Chakrabarti delves into some of the themes relevant for the bank's 69th member – India.
How important is India's membership of EBRD?
We are very proud to have India on board as a shareholder and it was unanimously approved by our existing shareholders as well.
We wanted to engage more systematically with the Indian business community and help them invest with EBRD in our countries of operation.
The conference in Mumbai was a way to introduce EBRD to Indian companies. We already work with some of the big names in India – SREI, Tata, Mahindra and Jindal – but we want to obviously widen that list of companies beyond these.
EBRD is a natural partner for Indian businesses as they seek to invest across the 38 economies where the bank promotes private sector development.
Is the membership now finalised?
We are in the very last stages and it will soon be formalised. It's a foregone conclusion already.
At the Federation of Indian Chambers of Commerce and Industry (FICCI) EBRD conference, we welcome them as the 69th member of the bank.  One of the advantages of the membership, is that EBRD is able to give more resources to this sort of conference.
What has led to this final push for membership?
It's been a tripartite push – the EBRD, Indian government and Indian companies have been among the prime movers.
In terms of the business already done with Indian companies, we have nearly €1 billion worth of investments in the EBRD's countries of existence.
We did a mapping exercise which shows that many Indian companies want to go to those countries of operation and need a safe and sound partner, something the EBRD provides.
All the companies we work with were all very strongly part of the push for India to become a member.
We have also been doing more work with the Indian government. We signed a joint declaration on the International Solar Alliance (ISA) last November.
Is the International Solar Alliance (ISA) connect likely to intensify?
EBRD is one of the leading multilateral development banks in what we call the green economy. Last year, 43 per cent of our investment was in the green economy – higher than any other multilateral development bank.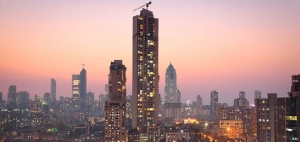 For us, solar energy is a really important part of our spending. The joint declaration [with the Indian government] means we can use this as a way of mobilising more finance for solar energy and sharing knowledge of the various instruments that EBRD has to take forward solar energy policy and reforms.
We can help lot more Indian companies come in with EBRD into markets like the Middle East, Central Asia and other places where solar energy is important.
How do you see EBRD collaborate with India?
India has a very diversified economic base and therefore very diversified companies which can fulfil investment needs of our countries of operation. Indian companies have been looking at many of these markets.
In the past, we have worked very closely with India in Russia, Turkey, Romania, and Ukraine. We think there are markets in Central Asia, Egypt, Jordan and Turkey where there is an opportunity for Indian companies. These markets are not very well known to Indian companies.
The advantage of membership is that Indian companies and the Indian government immediately get free access to all of EBRD's knowledge – political, commercial, market and economic knowledge.
Coming in with us, means great protection for Indian companies when they invest in these markets. Some of them are tricky regions but with EBRD, the investment is likely to be very, very safe indeed. It's a real opportunity to scale up in these markets, some of which are not that well known in India.
What does India's membership mean to you, personally?
In my term as EBRD President, India, the country of my birth is a shareholder, is a high point for me personally.
Also, I feel it is a very good move for global governance. India is one of the largest economies in the world, a rising economy and emerging market. This was one of the few global institutions that India was not a member of. It is a very good thing for global governance that India, a leading member of the G20, is now a member of this institution – which is slightly different from the others because of our private sector focus and mandate. It makes us quite special; having India on board is special as well.
*London-headquartered EBRD is a multilateral development bank set up in 1991 after the fall of the Berlin Wall to promote private and entrepreneurial initiative in emerging Europe. It invests in 38 emerging economies across three continents, according to a set of criteria that aim to make its countries more competitive, better governed, greener, more inclusive, more resilient and more integrated.