Energy efficiency is absolutely vital to economic growth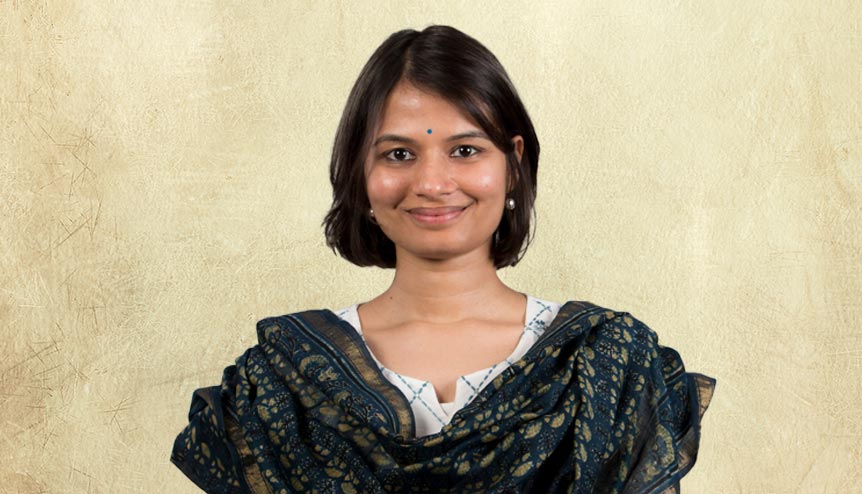 Neelima Jain is the CEO of EnergyPro Assets Limited (EPAL)and Regional Head, UK & Europe, of Energy Efficiency Services Limited(EESL). In this interview with 'India Global Business', she gives an overview of India's energy efficiency challenges and the company's future goals in the wake of a key acquisition in the UK.
What does the Edina acquisition mean for the India-UK partnership?
The acquisition is a step forward in the India-UK partnership efforts. India and UK share a common vision of an energy-efficient future characterised by significantly lower CO2 emissions, stabilised energy supplies, and competitive markets for
energy sustainability. The acquisition harnesses the potential for synergies between these two nations' efforts while building on the commitment made by the Prime Ministers of India and UK for an enhanced 'Energy for Growth' Partnership.
A primary focus of this commitment is technology and capability exchange, facilitated by investments of £150 million by India – through EESL EnergyPro Assets Limited (EPAL) – into energy services business opportunities in the UK, EU and North America between 2017 and 2019. EESL's acquisition of Edina through EPAL is part of – and in line with – this investment commitment, enabling EESL to expand its portfolio with a successful turnkey trigeneration product and service offering, while Edina is able to access financing and a wider international market for its bespoke, containerised solutions.
The acquisition is also significant in strengthening trade and investment relations between the UK and
India, accelerating the foray of distinguishing service and business offerings of Edina and EESL – both leaders in their respective home markets – across wider geographies. EESL strongly believes that the acquisition shall create the conditions that would enable this technology to thrive in India while also harnessing the annual £200 million market for CHP-based energy services in the UK.
In April 2018, Edina was also awarded the prestigious Queen's Award for Enterprise: Innovation 2018 – the second in the company's history since 2014. That Edina is the only company in the power generation sector to have earned this honour twice
further validates our choice in this company as our partner for scaling the trigeneration markets in the UK and India.
How is EESL's presence in the UK's energy market changing the landscape?
EESL aims to tap into UK's £6 billion energy efficiency market by promoting and implementing low-carbon, energy efficiency and renewable energy solutions in both public and private sectors. In doing so, we're also focusing on making energy efficiency solutions affordable to the mass consumer using our proven business model.
Our subsidiary EPAL has already initiated several efforts in the UK:
· Expansion of EESL's flagship LED distribution program, UJALA, to the UK. EESL is already conducting a pilot program with some of London's social housing associations
· Retrofitting of all lights in Indian High Commission (HCI) with LEDs, making UK the first Indian mission across the globe to adopt the initiative
· Energy Savings Performance Contracts with seven UK-based clients in education and leisure sectors to provide turnkey energy conservation services with guaranteed cost savings
Through our acquisition of Edina and our partnership with Canada's leading battery storage solutions provider Leclanché, we also aim to transform the UK's market for CHP-based energy services contracts by introducing flexible systems that can operate in island-mode. We are still exploring opportunities for introducing this offering, and related solutions like district cooling, to the UK.
EESL's international expansion efforts are focused on acting as a conduit for exchanging effective technologies and solutions for energy sustainability across borders. We hope to be able to leverage our global presence to help businesses like Edina introduce their unique solution offering to new markets and expand their footprint across the globe.
What are the company's global growth plans and what are some of the new geographies on the horizon?
EESL is constantly looking for new technology in our endeavour to become a global market leader in implementing innovative business models to promote the rapid and profitable adoption of energy efficiency solutions.
EESL's engagements with several multilateral agencies and international governments will continue to play a vital role in EESL's international growth. Ongoing projects include:
· Saudi Arabia: Providing consultancy services to the National Energy Services Company of the Kingdom of Saudi Arabia to enable replication of India's successful domestic and street lighting programmes
· Malaysia: Distributing 1 million 9-W LED bulbs to households across Melaka
· Nepal: Supplying 10 million LED lamps and initiating programs for smart metering and street lighting
· Bangladesh: Initiating programs for domestic lighting
· UNEP: MoU to accelerate energy efficiency across 66 developing and emerging economies
EESL's acquisition of Edina will also enable the company to scale power generation markets not only in UK and Ireland, where the company maintains core operations, but also in India and Australia, where Edina has serviced clients with Combined Heating & Power (CHP) and anaerobic digestion (AD) capabilities.
Additionally, EESL is also exploring strategic partnerships with cleantech organisations across Europe.
Is Brexit likely to impact EESL growth plans for UK and Europe?
EESL remains committed to growing in the UK and Europe, and to realising the potential of the energy efficiency market in this geography. We are confident that our geography and solution-agnostic approach will continue to deliver value to energy consumers as we simultaneously focus on enabling technology and knowledge exchange across international borders.
Additionally, EESL's acquisition of Edina is a positive development for the bilateral relations between UK and India, especially as the UK increases its focus on strengthening trade relations in view of Brexit. Edina also maintains a strong presence in the European market, and we expect to leverage both Edina and EPAL's existing partnerships to enable EESL's foray into the European market.
What are some of the highlights of the India-UK energy alliance?
The India-UK energy alliance is formally anchored in the memorandum of understanding (MoU) on Cooperation in the Energy Sector signed by Prime Minister Narendra Modi and Prime Minister Theresa May in 2015. The two nations agreed to collaborate on driving innovations in enhancing energy access, energy efficiency, smart technology, and deployment of renewable energy and integration with the grid, as well as scaling decentralised energy supply.
This includes investments by both nations in the joint Green Growth Equity Fund, which aims to raise around £500 million to unlock the potential of India's renewable energy and clean technology sectors.
EESL has endeavoured to support the spirit of this agreement, having invested £7 million in energy saving projects in the education and leisure sectors across the UK, along with our most recent investment of £55 million in Edina.
Are energy efficient solutions crucial to global economic growth?
Energy efficiency is absolutely vital to enabling economic growth – at the macro level, and at individual levels. Global electricity generation is expected to double by 2050, meriting investments of over $20 trillion.
In addition to halving the cost of this generation, energy efficiency could also address the vast majority of emissions reduction needs, enabling achievement of the target of controlling the rise in global temperatures to 1.5-2˚C.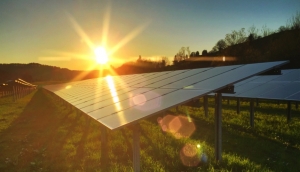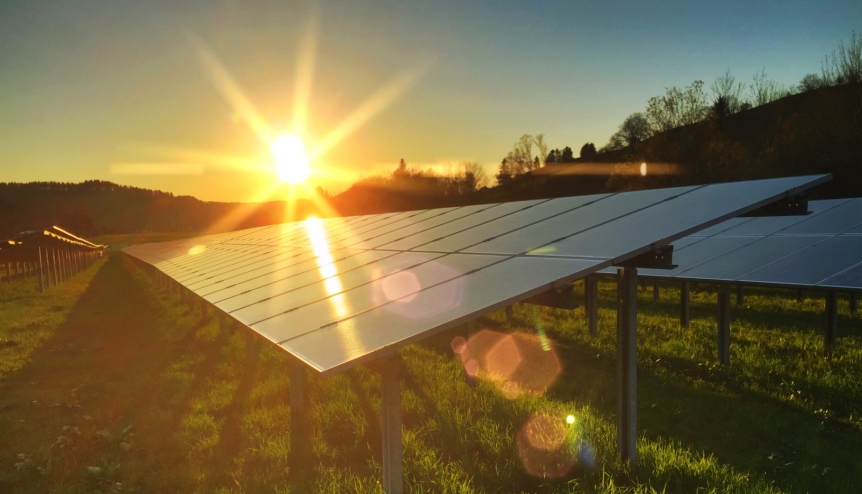 Furthermore, by reducing peak load, energy efficiency efforts can stabilise electricity grids, enabling wider access to energy thus addressing energy poverty. Reduced disruptions in electricity service and fluctuations in price can support industrial growth, in turn spurring employment and GDP growth. Industries can improve productivity and operational efficiencies by up to 250 per cent of the value of the energy saved.
Energy efficiency can also drive cost efficiencies – nations will be able to diversify the use of funds that would have gone towards increasing energy generation. Lower electricity costs at the household level can also empower consumers to improve quality of life.
Reduced energy generation will also reduce dependence on fossil fuels, strengthening trade balances of countries that rely on imports for energy generation.
Overall, energy efficiency initiatives could increase cumulative economic output by $18 trillion by 2035.
How are India's energy efficiency targets measuring up?
Combined efforts of agencies under the central government's Ministry of Power, such as Bureau of Energy Efficiency and EESL, resulted in cumulative energy savings of 385 billion units and reduced carbon emissions of 319 million tonnes between 2005 and 2016, according to data by Bureau of Energy Efficiency.
EESL is focused on building on this achievement. EESL's approach of aggregating demand ensures that the market attracts industry participation, while passing the benefits of cost reduction on to energy consumers. Some of these measures include:
· Distributed 299 million LEDs across all Indian states and UTs, even achieving avoided peak demand of 7,775 MW
· Replaced over 5.8 million conventional street lights with LED lights, leading to an annual energy saving of more than 270 kWh, and reducing over 1.3 million tonnes of CO2 emissions
· Replacing all 500,000 internal combustion engine-driven cars in government service with electric vehicles by 2020
· Installing 250 million smart meters across the country
· Implementing and commissioning solar rooftop projects to generate 20 MW in Delhi
· Replacing 21 million inefficient electric pumps to achieve energy savings of 43 billion kWh
· Retrofitting over 5000 buildings with energy efficient appliances
· Distributing 7 million solar study lamps to school going children across India
Along with our most recent venture into trigeneration and CHP technology, we are also attempting to introduce district energy systems to India, along with battery storage technology through international partnerships and collaborative
programs.
The potential for energy efficiency in India is immense, with a significant portion of the $12-billion energy efficiency market still to be tapped. EESL is working towards harnessing the Indian market and making measurable progress in the global movement towards energy sustainability.