Karnataka: India's global R&D centre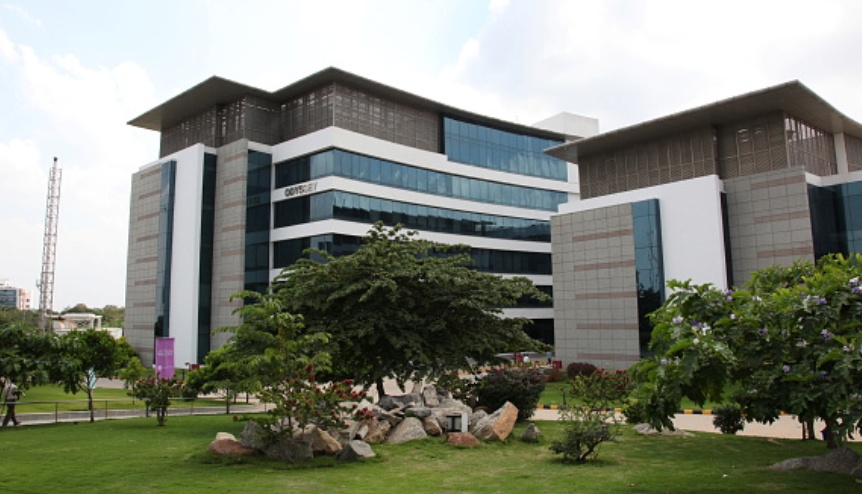 Karnataka, which houses India's so-called Silicon Valley deep in its capital city of Bangalore, is already a darling with investors, but the $16-billion Walmart-Flipkart deal shows there is still a lot of untapped potential.
Away from the humdrum of an election-bound Karnataka in the first half of May, the top bosses at US retailer Walmart and Indian e-commerce giant Flipkart were busy giving the final touches to what is India's biggest acquisition this year. The negotiations that included valuation of the start-up and the organisation of it post the deal were lengthy —Walmart had first evinced interest back in 2016, but when the finer details were made public on May 9, less than 72 hours before the state was to go for the polls, it became the high point in the journey of the Indian start-up ecosystem. At $16 billion, it was also India's second-biggest inbound foreign direct investment (FDI) deal, next only to 2017's Idea Cellular-Vodafone merger. For any incoming Chief Minister, this was a welcome gift in advance.
Unlike manufacturing, FDI in services sector like e-commerce does not benefit the home state of a company alone and is more spread out across the country. Yet, Bangalore that has been the nerve centre of the IT revolution in India, has been an investment magnet. Scores of global companies have set up R&D centres in and around Bangalore, exploiting an abundance of talent pool and the presence of cutting-edge centres of learning that double up as incubation hubs for new ideas.
As a result, foreign capital has flowed into the state at a robust sustainable pace. In 2017, it attracted FDI worth over 44,500 crore ($6,882mn), a 173 per cent growth over 2016. Cumulatively since April 2000, Karnataka received FDI worth Rs 164,786 crore ($28,820mn) that accounted for 8 per cent of overall FDI that came into the country in this period. It was the third-biggest destination for FDI in the country, next only to the National Capital Region (NCR) and Maharashtra.
As such the challenge before the state is different from others. It is not about merely attracting investments but whether it is able to fully exploit its potential.
Riding on IT
Tarun Mehta, 28, the co-founder of Ather Energy that is betting on transforming the Indian two-wheeler market with its range of stylish and performance oriented electric scooters, says he could not have thought of any other city but Bangalore as the base for his venture.
"This city is buzzing with young entrepreneurs. People who dare to dream, are unrestricted by traditional wisdom and have a never say die attitude," he says. "This is the only place in India where new ideas can germinate and grow."
Mehta has history backing him. Two decades ago, it was Bangalore that saw the birth of India's first electric car — Reva, as well. Then, the city was still evolving as the hub for information technology in India — a position it well and truly owns today. The IT sector's contribution to the state's economy is immense. It all started back in the 1970s when the state's focus on higher education and private sector participation led to the mushrooming of various technical universities in south Karnataka. It is home to over 200 engineering colleges today. This led to a steady stream of skilled manpower that enabled the growth of the IT industry.
The state has 47 IT/ITeS SEZs, three software technology parks and dedicated IT investment regions and with software exports of $30.41 billion in 2017-18 (upto September 2017), is easily the largest exporter in India.
Today virtually every IT company worth its salt, including the three biggies TCS, Infosys and Wipro, has its headquarters in Bangalore. There are around 3,500 IT companies including 750 multinational companies in the state today that directly employ over half a million people, roughly a third of all IT professionals in the country. A bulk of them are in the capital city, which has become the fourth-largest IT hub in the world, after Silicon Valley and Boston in US and London in the UK.
Bangalore's attraction
"Our experience is that Bengaluru is a source of technical talent. It has very nice weather, people with very strong science background and it is a cosmopolitan city," said Azim Premji, Chairman, Wipro, at the Invest Karnataka Summit last year.
The city accounts for 16 per cent of the state's population and a mere 0.4 per cent of its total land area, yet it contributes 52 per cent of its total excise duty collections, 57 per cent of its commercial taxes and 98 per cent of its software exports. The state itself accounts for 38 per cent of India's total software exports. The heavy influx of population from across the country is taking its toll on the infrastructure of the city but its popularity remains unabated.
"Youngsters, from both Karnataka and other parts of India, all want to work in Bengaluru. We have worked so hard to convince youngsters to go from Bengaluru and Mysuru and other cities such as Indore, Nagpur, Bhubaneshwar," says Infosys Founder and Chairman Emeritus N.R. Narayan Murthy. "The reality is all youngsters want to be in Bengaluru."
Its near monopoly in the IT-ITES sector has contributed to the development of other industries as well. Bangalore is a favorite research and development destination for companies across sectors. There are as many as 400 R&D centres and 85 chip designing houses located in the state for companies as diverse as Qualcomm, Intel and AMD to Bosch, Mercedes Benz, General Motors and Airbus. Further, more than 60 per cent of the biotechnology companies in India have a base in Bangalore and the state drives 50 per cent of the total revenues in India's biotechnology sector.
With an enviable base like that, the investments keep rolling in like the city and with it, the state is trapped in a virtuous cycle. Last week, the global chairman of Bosch, Dr Volkmar Denner, while on a visit to the city, his second in four years, announced that the company will invest Rs 1,700 crore over the next three years towards expanding its production and R&D capabilities in the country. Given the company's high exposure in the state—its R&D centre at Adugodi in the heart of Bangalore is its largest set up outside of home country Germany, much of that will be in Karnataka.
"Our Adugodi location is being revamped from a manufacturing facility into a technology hub. Over the past three years, we have invested more than Rs 370 crores (46.2 million euros) to create this smart campus, which is home to 3650 of our 18,000 engineers in India," Denner said. "Additional investments of Rs 600 crores (€75mn) are planned for its further expansion. In terms of new business, last year we set up a state-of-the-art artificial intelligence center here in Bengaluru, and our newly established Connected Mobility Solutions division is active in India too, where it is helping to shape the mobility of the future. In the future, artificial intelligence will be a key component. All our products will either possess that intelligence themselves, or AI will have played a key role in their development or manufacture. With this in mind, last year we established the Bosch Center for Artificial intelligence (BCAI) across three continents, representing an investment of 300 million euros. Once more, India is playing an important role: one center is located right here in Bengaluru the other two are in Sunnyvale, California, and Renningen, Germany."
Beyond the capital city, the state government is trying to replicate the same model for development of software industry in other parts like Mysore, Hubli, Dharwad, Belgaum, Mangalore, Shimoga and smaller tier II/III cities as well. Nearly 40 kilometeres outside of Bengaluru, a 3,000-acre IT park is being developed at Devanahalli.
Rising competition from other states
The state also has its fair share of critics that say there is a sense of complacency that has crept into the bureaucracy considering that the state ranks high among investors anyway. The criticism rings true if one looks at the number of big manufacturing projects Karnataka has lost in the past to other more aggressive states.    
When Kia motors, one of the last remaining big automobile companies of the world, was scouting for a location for its factory in India, they did touch down upon Karnataka only to choose newly neighbouring state Andhra Pradesh. That represented a missed opportunity of Rs 10,000 crore. A more telling example was that of iconic British bike maker Triumph's pull out from the state apparently frustrated by the tardy progress of land acquisition and the lackadaisical approach of the state government.
The company had initially planned to build a 250,000 unit per annum manufacturing facility in the Kolar district spread over a 30-acre plot in Narsapura at an investment of Rs 850 crore. It would have been close to an existing two-wheeler factory owned by Honda. Despite several reminders, the state government did not respond to Triumph's grievances regarding commencing operations; which prompted the company to move its operations to Manesar.
"There was a lot of pro-activeness when we were scouting for a location but once it was settled the state government became lazy," says a company official. "The pace of progress wasn't as per our satisfaction."
The success of the Invest Karnataka summit, however, indicates the state is keen on shedding that aura of complacency. Among the many steps that have been taken to facilitate ease of doing business in the state include dedicated single window agency for projects, computerised property registration and provision for online approvals for a host of facilities like consent from pollution control board, commercial tax, building plan approval in Bangalore and labour and factory related registrations and renewals. An NRI policy to attract investments from non-resident Kannadigas has also been introduced.
The hunger for more, is palpable.