Ecological schemes to counter catastrophe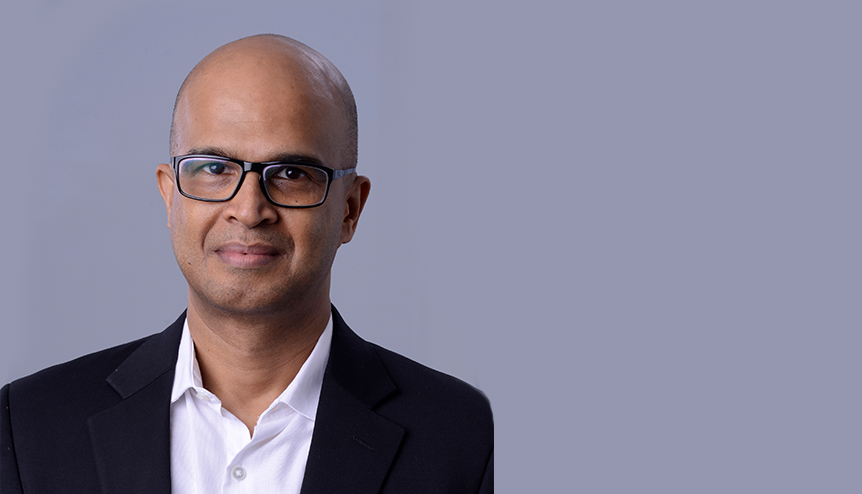 The Director of Royal Bank of Scotland's (RBS) Foundation addresses the need for sustainable initiatives in the corporate environment.
Our collective global actions in our business have hit our planet's vitals. It is alarming to note that we are speedily exhausting the carbon emission budget of 1200 Gigatons of carbon that the United Nations body on Climate Change has assigned to be used by the end of this century. That target is important to keep global temperature rise to not more than 2 degrees Centigrade.
Human actions are thereby causing a temperature rise, air and water pollution, decline in species and endangering life on earth. Hence, as a part of Nationally Determined Contributions (NDCs), each member nation of the United Nations has committed to try and arrest this hurtle towards catastrophe.
Climate change is a reality that will disrupt life and will affect business. The climate change mitigation and adaptation outcomes from the regulatory framework are dependent on the way business is conducted across the planet. The CSR mandated in India is an opportunity for business to participate meaningfully to enable the mission of the state for the wider communities and to achieve the United Nations Sustainable Development Goals (UN SDGs). The initiatives undertaken by RBS Foundation India strive to work in consonance with the UN SDGs and the United Nations Framework Convention on Climate Change (UNFCCC's) NDCs. Our mission is to build the social capital of the most vulnerable communities residing in ecologically critical landscapes in India; with the objective of creating sustained benefits for community and biodiversity. Our projects provide sustainable livelihoods to tribal and other vulnerable households through household enterprise and they strengthen the governance of the relationship between the communities and the forest/wetland ecosystems. Our approach originates in recognition of the fact that poverty is deepest among communities that are directly dependent on resources from forests and other natural ecosystems for their survival.
Forests are the repositories of our water reserves; they are a carbon sink and are a source of several other resources including food, medicine, fuel, fodder. An enhanced governance results in the flow of these services to a wider section of the planet. With a dedicated focus on women, youth and small farmers, our projects are designed to create resilience in communities to help them move, and remain out of poverty. This is done by promoting – robust community-based institutions, conservation and improved management of natural resources, climate resilient livelihoods/value chains, and knowledge management.
Since its inception in 2007, RBS Foundation India has supported over 108,000 families in 954 villages in 11 states across India by developing household enterprises that have ensured their financial inclusion and sustainable livelihoods. These projects have helped in empowerment of women, skill development of youth for employment, financial inclusion, forest and wetland conservation in some of India's ecologically vital areas – Kanha-Pench Corridor and Satpuda Tiger Reserve in MP, Ranthambore in Rajasthan, Lower Himalayas of Uttarakhand, Nilgiris in Tamil Nadu, Chilika lake, Similipal and Satkosia Tiger Reserves in Odisha to name a few.
Among our 20 on-going projects across states, for the Project on Climate adaptation for the biodiversity and communities in the wildlife corridor between Kanha and Pench National Parks in Madhya Pradesh, we have partnered with the UN Climate Adaptation Fund and the Madhya Pradesh Forest department to restore the productivity of the forest ecosystem across 10,800 sq kms and enable 21,000 largely tribal communities to adopt climate suitable cropping patterns and inputs. A recent report submitted by the Ministry of Agriculture to a Parliamentary Committee states that extreme weather events are already costing India $10 billion annually and are slated to spike further mostly by way of dwindling agricultural productivity. We hope that our Kanha-Pench Corridor project will throw up models for replication in other locations.
Another noteworthy project is the 'Poachers to Protectors' initiative of RBS FI viz. the Mangalajodi Ecotourism Trust (MET) that won the prestigious 2018 United Nations – World Tourism Organisation Award for Innovation in Enterprise. For effectively using local community leadership and knowledge of biodiversity in an enterprise, this project shone brightly among the 14 finalists from 128 entries across 55 countries. Mangalajodi was known as a poacher's village and it was reported that migratory birds were being poached on a large scale for self-consumption and trade. In the year 2000, a census exercise recorded a mere 2,000 birds and called for an immediate conservation action. Few community members led this action from the front but faced numerous challenges.  To support and sustain these conservation efforts, a community-owned ecotourism enterprise leading to conservation linked incentives was created and supported by RBS FI. Today, the Trust runs a tourist facility with beds, dining and interpretation area, providing guided boat trips for bird watching for visitors. In transforming the earlier poacher population into the protectors of the wetland and its biodiversity, this project has allowed viable and sustainable livelihoods to its members. Presently, the trust is managed independently by community members, is operationally self-sufficient and has a substantial corpus for exigencies. More importantly, the bird population has revived to over 150,000.
Besides on-ground projects, RBS considers its employees to be a vital part of the successful delivery of RBS's community development objectives. Volunteering on such projects has resulted in great value addition at the projects given RBS employees' skill and commitments to make a difference to the community. The exposure to a wider environment definitely makes a better-informed citizen of RBS employees.
Forest ecosystems are positioned to play a prominent role in the global efforts to mitigate dangerous climate change, to regulate our water regimes and to support our biodiversity. While global and country level strategies are in place to support these roles, it is often the individuals and institutions that serve to enable a nation to meet these goals, and in doing so, they often make many personal sacrifices for the larger good. As an extension of the work being undertaken for our communities in India, RBS institutionalised the RBS 'Earth Heroes' Awards in 2011. The Awards are an attempt to bring recognition and honour to such individuals and institutions who work exceptionally hard to preserve and protect our critical ecosystems. The awards have been an effective platform for award recipients to display their work to a larger audience and potentially expand the scope of their work from the recognition and networking that ensues. The nominations are received from across the country and the winners are decided by an eminent jury comprising experts from the field of wildlife conservation, biodiversity management, science, government, media, and The Royal Bank of Scotland plc.
It is encouraging to see how corporates – big and small – have evolved to undertake meaningful projects and motivate employee participation. But there is a need to look outside of our comfort zones. While interventions that make a business sense have the seeds of sustainability within them, it is important to understand that markets are efficient but dispassionate. There is a need for undertaking initiatives which may not find a place in the market but would serve the larger purpose.
Sunil Kumar is Head of Sustainability, India, Royal Bank of Scotland, and Director, RBS Foundation India.