UK Edition –  September 2019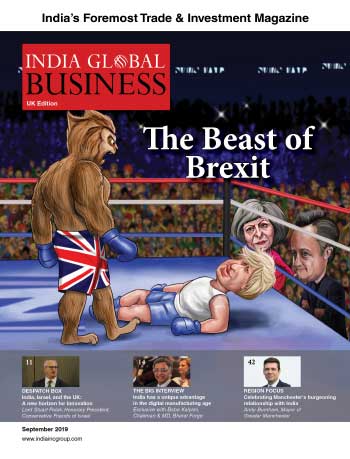 UK Edition – September 2019
India Global Business Staff
Baba Kalyani is the Chairman and Managing Director of Bharat Forge, one of India's giants in the manufacturing space. In this interview with 'India Global Business', the doyen of Indian industry gives his insights into the future of digital manufacturing, electric mobility, telecommunications and much more.
The UK Edition this time comes with a new look as 'India Global Business' launches its first-ever North America edition. Besides the ongoing wrangles with the Beast of Brexit, the Big Story zeroes in on India's globalisation-friendly outlook alongside some in-depth interviews and analyses.
Saloni Shah
Editorial Comment 'India Global Business' gives its take on the Beast of Brexit, Modi's Houston Home Run and India's [...]
Saloni Shah
India has been opening up its markets to foreign investments and creating opportunities for companies globally even as trade wars [...]
Saloni Shah
What can Indian companies learn from their US counterparts in the Silicon Valley? A tech expert identifies some core areas. [...]
Saloni Shah
If the UK were to leave without an agreement in place with the European Union (EU) by the October 31 [...]
Saloni Shah
The head of Kenya's inward investment authority lays out the various investment opportunities for Indian and foreign companies looking to [...]
Saloni Shah
A crypto and blockchain expert dispels some of the myths around Bitcoin. During the early 1990s, India was at the [...]
Saloni Shah
An Israeli legal expert analyses triumphs and challenges within the India-Israel relationship over the past decade. Since the establishment of [...]
Saloni Shah
Indian Prime Minister Narendra Modi's participation in the G7 summit in Biarritz in Southwestern France at the end of August [...]
Saloni Shah
The Shadow Secretary of State for International Trade lays out the strengths and challenges that India and Uk must be [...]
Saloni Shah
The head of a global human rights organisation explains the various programmes being implemented on the ground in India to [...]
Saloni Shah
A UK-based entrepreneur's idea of a so-called "unicorn visa" to attract the right technical skills has echoes across the global [...]
Saurabh
The Boris Johnson government's decision to restore the two-year post-study work visas for international students, including those from India, will [...]
Manoj Ladwa
India's recent bank mergers have brought the challenges within the Indian banking system to the forefront again, but the road [...]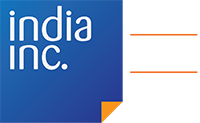 Sign-up to receive
FREE newsletters and regular
updates from India Inc.