Celebrating Manchester's burgeoning relationship with India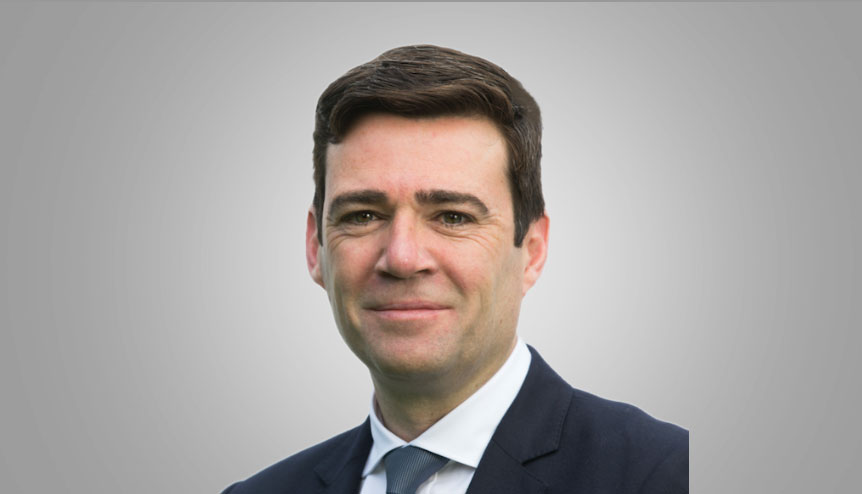 The Mayor of Greater Manchester, Andy Burnham, discusses the many opportunities Manchester offers to Indian companies looking to expand into the UK and lays out his vision for the wider Manchester-India partnership.
Next month I'll be leading a delegation from the UK city-region of Greater Manchester on a visit to India and Bangladesh – a chance to celebrate an exciting new era of closer working ties.
Visiting Mumbai, Mysore, Bangalore and Delhi, it provides an opportunity to explore the benefits of collaboration resulting from the creation of the Manchester India Partnership (MIP), a bilateral trade organisation established in February 2018 to build and strengthen trade, investment, cultural, and educational links.
With broader economic uncertainty over Brexit, it's good to be able to enjoy support from partners elsewhere. The economic value of Manchester's relationship with India has been estimated as being worth up to £400m in the next five years.
India is a key market in Greater Manchester's internationalisation strategy as it presents significant opportunities to the city-region, but these opportunities are mutual, and Greater Manchester is also helping India with its own economic growth plans.
India has the fastest growing economy in the world and MIP brings together businesses, universities, and the public sector to develop a strategic approach to engaging one of the UK's most important international partners.
Therefore, I'm delighted to be visiting India with an MIP delegation showcasing the impact of our strengthened relationships across technology, engineering, advanced manufacturing, healthcare and academia, while also emphasising opportunities for tourism.
There are numerous similarities between India and Greater Manchester's ambitions, making them ideal partners. More than 200,000 people of Indian origin live in the North of England, more than 50,000 members of the Indian diaspora within Greater Manchester alone. One hundred Indian businesses have bases in Northern England.
Initiatives backed by the Indian government, such as Digital India, Make in India, and Clean Energy India, align with Greater Manchester's research and innovation strengths in technology, advanced manufacturing and energy – creating huge opportunities for partnership.
Our burgeoning relationship is producing tangible benefits on both sides.
In October 2018, representatives from MIP and MIDAS, Greater Manchester's inward investment agency, delivered two concurrent events in India; promoting the city-region's strengths in digital innovation and advanced materials.
As part of a separate programme focused on advanced materials, supported by the Department for International Trade, two events also took place in Pune and Bangalore, which were attended by senior figures from some of India's largest industrial companies.
Ahead of the opening of Manchester's £60m Graphene Engineering Innovation Institute (GEIC) in December 2018, Graphene@Manchester and MIDAS showcased opportunities available to Indian corporates by utilising lightweight materials, such as graphene; and how they can leverage Greater Manchester's material research and innovation expertise to drive technology innovation.
Since its launch, MIP has achieved significant success, including a 'HQ of the North' for Indian-owned IT services firm Tech Mahindra at MediaCityUK in Salford.
Greater Manchester has also partnered Deloitte on their Technology Fast 50 India programme, hosting almost a dozen Indian tech companies interested in securing a stepping stone into the UK market and an establishment support package worth over £20,000.
MIP has twice hosted the Manchester India Business Summit, showcasing the city as a key business destination to influential Indian companies and prominent government figures, and MIP has twice earned the 'Trade and Investment Promotion Organisation of the Year Award' at the UK-India Awards.
Greater Manchester can support Indian upskilling through its academic institutions and businesses. It can also benefit from the knowledge exchange by attracting the best Indian students and workers to contribute to its growing skills-based economy.
Notable progress on this front includes the University of Bolton's partnership with the Karnataka State Higher Education Board and the University of Salford's partnership with the Indian Institute of Management Bangalore, one of Asia's leading business schools.
Cultural links could not be stronger. Due to open in 2021, a new South Asia Gallery will form the centrepiece of an £11.5m investment at Manchester Museum. This summer, Manchester's Old Trafford Cricket Ground hosted six ICC World Cup 2019 fixtures, including India's victory over Pakistan. The game is understood to have been seen by more than one billion people worldwide.
I'd like to place on record my thanks to all of the organisations – both in India and Greater Manchester – that have helped get MIP to where it is today, and would also urge any others interested in contributing to our common goal of forging closer ties between Greater Manchester and India to join us.
Andy Burnham is the Mayor of Greater Manchester, UK.