A talent-friendly visa system is a global must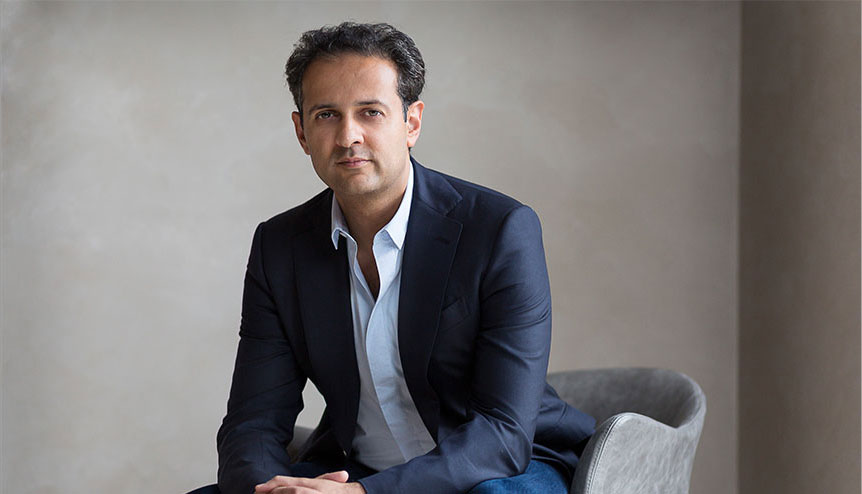 A UK-based entrepreneur's idea of a so-called "unicorn visa" to attract the right technical skills has echoes across the global workplace.
Rishi Khosla, the CEO and co-founder of London-headquartered fintech start-up OakNorth, recently mooted the concept of so-called "unicorn visas" to make it easier for the technology industry to continue to hire the required talent from around the world even after Britain has left the European Union (EU).
Such a system, if put into action, would be nothing but a more streamlined process which would help fast-growing tech companies in the UK bring in talent from other markets, including countries like India. At a time when skilled professionals increasingly globally mobile, talent has a natural tendency to gravitate towards the most attractive openings. Therefore, while Khosla's specific reference was from a Brexit-bound UK perspective, such a streamlined process would have echoes around the world – especially in the US and its famed Silicon Valley that has been the bedrock of many unicorns over the years.
"It would be great to see something that specifically helps the fastest-growing tech companies in the UK bring in talent from other markets – such as a 'unicorn visa' – whereby we could get applications fast-tracked from any UK consulate anywhere in the world," said Khosla, himself the head of a successful unicorn – which refers to a start-up valued at over $1 billion.
"We're growing by 15 people on average every week and last week was a record for us with 27 new joiners. A special visa like this would be hugely helpful in ensuring we're able to get access to the talent we need, when we need it, and ensure we can continue pursuing our ambitious growth plans," he said.
Britain is scheduled to leave the EU by October 31, which would mark the end of freedom of movement rules within the 28-member economic bloc. The Boris Johnson led government has plans to introduce an Australian-style points-based post-Brexit visa system, which it believes would be able to attract migrants to the country based on their skills rather than nationality. Many of the UK's different business sectors, including financial technology, have urged the government to ensure any new system makes it easier for Britain to acquire the requisite talent.
"The UK has managed to maintain its pole position in fintech thanks to its diverse mix of talent, world-renowned higher education institutions, forward-thinking regulators, and a sophisticated and active investor network. Our hope is that even in a post-Brexit world, we'd still be able to attract this diversity of talent and I think we will," said Khosla, whose OakNorth is considered among Europe's valuable fintech companies as a scale-up business lender, which uses an artificial intelligence model to provide loans for small and medium sized companies to be able to grow their businesses.
Against the backdrop of Britain impending exit from the EU, there are growing voices from within the business community to use this as an opportunity to embrace global talent rather than deter them.
Lord Karan Bilimoria, the founder of Cobra Beer and vice-president of the Confederation of British Industry (CBI), wants a rethink over the £30,000 minimum salary requirement for British companies to be able to attract the right skills from around the world.
The entrepreneur-peer, who is set to take charge as the president of the UK's biggest business lobby group next year, believes an open economy like Britain must continue to have access to the best talent from around the world — including the EU post-Brexit.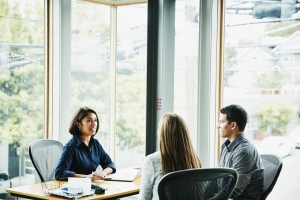 The £30,000 threshold for skilled workers was put forward in a white paper in December last year as part of the UK's post-Brexit immigration strategy despite opposition from some of the then Theresa May led Cabinet, who argued for it to be lower. Experts have pointed out that the £30,000 level, which already applies to most migrants from outside the EU for countries like India, would exclude junior nurses, whose salaries start at about £23,000, and junior doctors, who start at about £27,000.
Bilimoria was made vice-president of the CBI at its annual meeting in June and is therefore lined up to take over from Tesco chairman John Allan when his two-year term ends in 2020. His appointment comes as the CBI, which says it speaks for 190,000 businesses, is at odds with British Prime Minister Boris Johnson's hard Brexit line, which it feels is damaging to business interests.
"I know the government over the years has always listened to the CBI," he said, stressing that he plans to use much of his personal connect in the current UK Cabinet to fight for business.
"I want to be able to show that business is not only good in that it creates good jobs, pays the taxes and for public services — it is also good in what it does for community," he added.
The issue of skilled workers being treated fairly is a crucial question at a time when forces against the concept of globalisation seem to be gathering momentum. The US has recently shown some signs of progress in this space with efforts to make its visa application procedure shorter for Indian nationals, with some applicants even able to apply for an exemption from the obligatory interview going forward. The US government indicated that the latest measures were intended to shorten turnaround times for visa renewals and improve customer service for visa requests across India.
However, some of the hurdles faced by skilled professionals on an H1B visa are well documented. Recently, the minimum investment amount for an American Green Card under the EB5 visa category was also under the scanner as it almost doubled from $500,000 to $900,000 for areas of higher unemployment called "Targeted Employment Area" or TEA. In areas not covered by TEA, the amount increased from $1 million to $1.8 million.
With such ongoing shake-ups, a so-called unicorn visa specifically targeted at the most globally mobile skilled professionals could well go a long way in balancing out uncertainties and eventually guarantee job creation and economic growth for the global economy.