The Beast of Brexit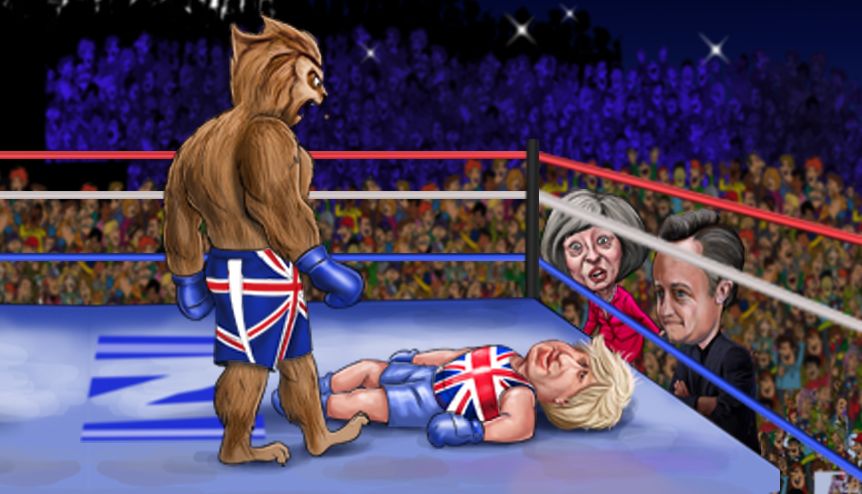 Editorial Comment
'India Global Business' gives its take on the Beast of Brexit, Modi's Houston Home Run and India's Moon Mission.
The Beast of Brexit
The Scottish court annulling the proroguing of British Parliament by Prime Minister Boris Johnson has dealt yet another blow to his still very nascent premiership. With Parliament earlier passing a resolution blocking a no-deal Brexit and ruling out an early election, the Brexit end game has entered uncharted waters.
The British Supreme Court will now have to rule on the appeal the government has said it will file against the Scottish court order.
Ironically, the British public voted for Brexit to "bring back control" to Britain hands from the Brussels, but the entire process now seems uncontrollable.  The Beast of Brexit appears on the verge of claiming its third Prime Minister in a little over three years.
Where this leaves Britain's economy, Brand Britain and, indeed, its future as a Tier I global power is anyone's guess. Yet despite the body blows, it's democracy and legal system remain vibrant and kicking. This may well be its saving grace.
In the course of the Brexit saga, two sitting Prime Ministers have seen their own party colleagues breaking ranks to vote on resolutions against their government several times. Such legislative assertion over the executive is rare and should be applauded.
'India Global Business' has consistently taken the view that Britain should stay in the EU. But if it must leave, it should at least be able to do so in an orderly manner with minimal economic and social disruption.
Can a horribly divided Britain come up with a coherent plan in the short time left, or is the Beast of Brexit just too uncontrollable?
India's Moon Mission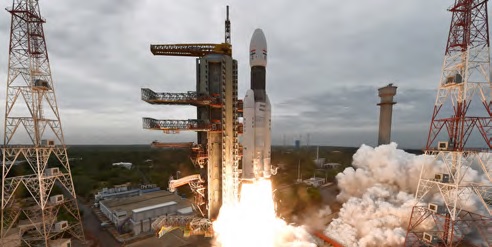 Even as the Indian Space Research Organisation (ISRO) continues with its Chandrayan 2 moon mission after its lander Vikram crashed on to the lunar surface, accolades have poured in from many corners of the world. NASA, arguably the world's premier space exploration agency, tweeted: "Space is hard… You have inspired us with your journey and look forward to future opportunities to explore our solar system together."
Despite the setback, the mission is still considered a 90-95 per cent success. For one, it cost half the $356 million budget of Hollywood blockbuster 'Avenger's Endgame' and less than a tenth of what a similar NASA mission would cost. It showcased India as a formidable premier league player in high technology capabilities, and NASA's keenness to cooperate with ISRO demonstrates that it has been noted by those who count.
But perhaps the most significant accolade is that the mission was led by two women, Muthyya Vanitha, Project Director, and Ritu Karidhal, Mission Director. To re-engineer Neil Armstrong's stirring words, this was 'a small step for space exploration, but a giant leap for women and gender empowerment'. This is another focus area for the Indian Prime Minister.
The symbolism as much as learnings from this mission will benefit India for decades to come.

Modi's Houston Home Run
When Indian Prime Minister Narendra Modi addressed Indian Americans at Madison Square Gardens in 2014, he was in New York for an official function; when he addressed 60,000 British Indians at the Wembley Stadium the following year, he was in London for his first UK visit as Prime Minister.
His address to Indians at Houston later this month is different and takes on a new kind of significance. His official engagements in the Texan city are being planned around his big diaspora address, rather than the other way around.
This underlines the centrality of Indians overseas in Modi's foreign policy paradigm. In the context of the UK, he has called them the "Living Bridge" (a term equally embraced by the UK) and made them the new heartbeat of the bilateral relationship.
The choice of Houston is also interesting. It has the second-largest concentration of Indian Americans in the US after the New York-New Jersey belt. Then, Texas, the state in which it is located, is emerging as a possible swing state in the 2020 US Presidential elections. This will make its significant and wealthy Indian American population a crucial special interest group for Democrats and Republicans alike.
Houston is also the energy capital of the US. India now buys increasingly larger quantities of American oil and Indian companies have also shown interest in the US fracking industry. Thus, engaging with the movers and shakers of this city has become imperative for India's energy security.
And finally, NASA is headquartered in Texas. Need we say any more?