UK Edition – 29 November 2019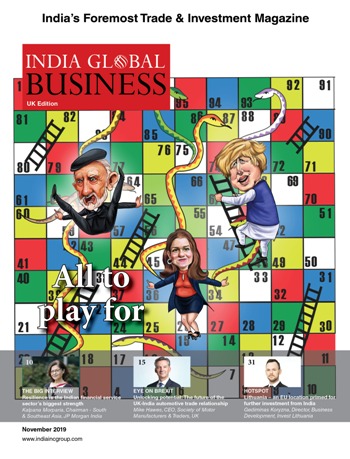 UK Edition – 29 November 2019
Saloni Shah
The UK General Election on December 12 will determine the course of the country's history in many ways, not least in the [...]
The UK Edition of 'India Global Business' digs deep into the first-ever poll of British Indian voter intentions, conducted by India Inc. ahead of the December 12 General Election, to encapsulate how this electorate could influence the final tally. The usual range of views and analysis across a wide range of subject areas make up the rest of the package.
Manoj Ladwa
Given the importance of an EU-India FTA to both sides, it may be time for German Chancellor Angela Merkel to [...]
Saurabh
Despite the inordinate delay in finalising a free trade agreement with Brussels, the India-Germany are enjoying a robust bilateral trade, diplomatic and strategic relationship.
Saurabh
British Indian voters may well roll in that magic number in the UK election campaign's game of political snakes and ladders.
Saloni Shah
The chief minister of Punjab, Captain Amarinder Singh, made a clarion call for foreign investors to take advantage of the many industrial hubs and investor-friendly policies to help transform the northern Indian state's image as a purely agricultural region.
Saloni Shah
The CEO of a leading audio content distribution and hosting platform shares his views on India's rapid growth in content [...]
Saloni Shah
The chief executive of Deutsche Bank explains how the bank's new web-based investment platform will make it easier to invest [...]
Saloni Shah
An investment expert expands on the various factors that make India a preferred emerging market for foreign investors. Highlights: Favourable [...]
Saloni Shah
In the light of Scanning Pens' recent announcement to invest £1mn in India, the company's CEO explains their mission to [...]
Saloni Shah
The recent annual BRICS summit gave India the platform to further its ties with China and Brazil and also highlighted [...]
Saloni Shah
In this interview, Jonathan Yap, President of CapitaLand Financial, discusses the company's plans to double their assets under management in India and the various trends that are gaining popularity in the country's real estate sector.
Saloni Shah
Home to leading companies like Daimler, Porsche, Bosch and SAP, Baden-Württemberg's economic structure holds great promise for innovators and entrepreneurs [...]
Saloni Shah
An expert analyses the drastic changes in the Indian warehouse market in 2017-2019 and how these trends will further evolve [...]
Saloni Shah
Asoke Mukerji, formerly India's Permanent Representative to the United Nations, makes a note of the various areas that the UK [...]
Saloni Shah
With healthcare, occupational skills for employability, preservation of national heritage art & culture and empowerment of society at the core [...]
Saloni Shah
The first-ever Prosperity & Inclusion City Seal and Awards (PICSA) Index finds only three Indian cities make the cut among [...]
Saurabh
The Modi government has finally plucked up the courage to make bold decisions on privatising some of India's largest state-owned [...]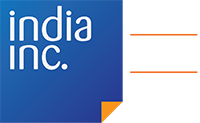 Sign-up to receive
FREE newsletters and regular
updates from India Inc.