Punjab seeks investments to transition from agriculture to industry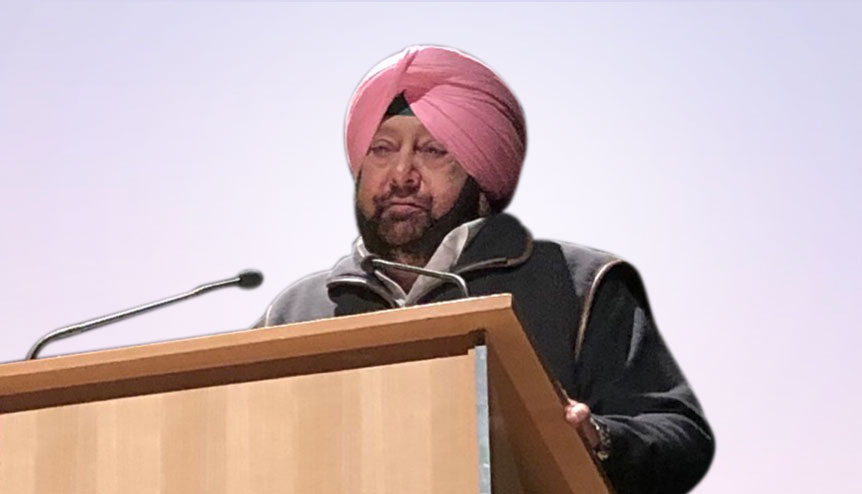 Interview
The chief minister of Punjab, Captain Amarinder Singh, made a clarion call for foreign investors to take advantage of the many industrial hubs and investor-friendly policies to help transform the northern Indian state's image as a purely agricultural region. During a recent tour of UK and Europe, he also made a strong pitch for the Progressive Punjab Investors Summit in early December.
What can global investors expect from Punjab?
Whether it is in the IT sector or food processing sector, we welcome the foreign investors to come in and invest. We have got a lot of groups already come in from around the world. We have made very attractive industrial hubs, like Chandigarh, Ludhiana and Moga and many others, and present an investor friendly single-window offer for foreign investors.
Anyone from the Indian diaspora who is interested in investing in Punjab can get in touch with one of my dedicated officers from the Secretariat who has been nominated to be their port of call. I have requested the Indian High Commission in London to assist with this process as well.
What is the strategy for the state's economic growth?
We are no longer just an agricultural state. Punjab has deviated from this and gone into industry.
When Punjab was needed, we were the food bowl of the country. We are 2 per cent of India in land terms and we were contributing 47 per cent of wheat and 38-39 per cent rice to the national food group. Now the Indian agriculture has developed, all our river basins have developed and paddy is being grown everywhere. So, we have to get out of it; we have over-stock with no place to store it.
India needs wheat, but paddy we don't have the water and storage space for. I want to get into other areas such as pulses, oil seeds, which India is importing by millions of tonnes.
We need jobs for our youngsters and cannot remain just an agriculture state any more.
In the last year and half, Rs 50,000 crore [$7 billion] investment has come on the ground and our goal is to get three times that in the next two and half years, so our children can have some sort of future in our state.
How is the investor summit expected to help with this process?
We have got a lot of interest for the summit on December 5-6. A lot of the corporate houses from across the country are coming. It will be in partnership with the UAE, Japan and Germany.
So far, they are our partner countries but the summit is open to everyone from across the world. We would like to have anyone come and join and take advantage of our investment friendly policies.
How do you see the recent Kartarpur Corridor opening having an impact in the region?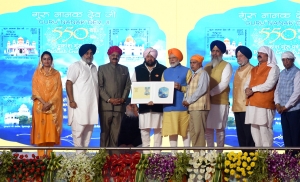 We have for 70 years asked to be reunited with our holy shrines which have been left behind in Pakistan. Naturally, our hope is that the corridor to Kartarpur Sahib will be the beginning of much more to be done.
In all corners of Punjab, work is ongoing in the name of Guru Nanak Dev Ji to mark this 550th year of his birth but his teachings we seem to have forgotten. He spoke of uniting all religions.
We need to create an atmosphere of peace in Punjab. I am thankful to Prime Minister Modi and Prime Minister Imran Khan for taking a step towards peace with the opening of the Kartarpur Corridor. We are hoping to achieve friendship and peace with our neighbours.
need investment in my state.
Do you see the Indian diaspora playing a role in the development of Punjab?
The diaspora has a very important role to play. That is the reason behind out Connect with Your Roots (CYR) programme, which gives young people with roots in the state a chance to reconnect with their culture and heritage.
We have already had three batches of youngsters from the UK visiting their ancestral homes in the state. I want children growing up overseas to know where they came from and witness the history first-hand. And, eventually go on to contribute in whatever way they can to the state of their ancestors.