India is rediscovering its love for the audio medium with podcasts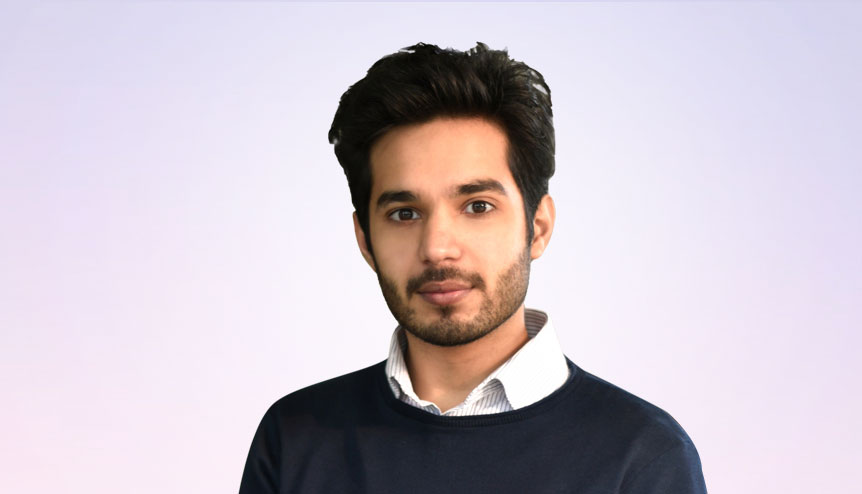 The CEO of a leading audio content distribution and hosting platform shares his views on India's rapid growth in content streaming and opportunities for growth and investment in the sector.
Highlights:
India's entertainment and media sector is experiencing a boom fuelled by rapid infrastructure development like internet and smartphones.
Podcasting has become a go-to way for Indians to consume content that is entertaining yet informational and devoid of the distraction of adverts.
India is the world's third-largest podcast-listening market, after China and the US.
India, today, stands at the verge of breaking out one of the top hotspots for entertainment and media market and is expected to keep that momentum. According to KPMG's report on India's Digital Future, digital media continues to be the torchbearer for industry growth in 2019 with 43.4 per cent growth in the overall segment – OTT, audio, and video. The rapid infrastructure development has led to an increase in demand for content and the consumption of the same content was given the same focus. The growth rate of India's entertainment and media industry is expected to be between 11.28 per cent CAGR between 2018-2023.
With fierce competition in the market, music streaming platforms are also repositioning themselves as audio streaming platforms by including podcasts of various genres – pop culture, science, technology, business and more.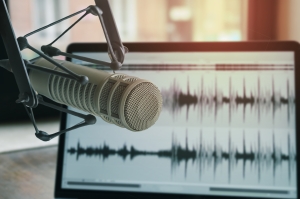 India already has a rich history with audio content. From the tales of Panchtantra to stories by modern Indian writers to indie music, our country has long since consumed content like Premchand Ki Kahanniyan, Shayari by Mirza Ghalib, cricket commentary, Hanuman Chalisa and so much more across different platforms. The podcast market growing is India just rediscovering this love for the audio medium.
From millennials to baby boomers, podcasting has become a go-to way for them to consume content that is entertaining yet informational. Podcasting, at a time, was focusing on content based on knowledge and educative pieces from innumerable disciplines and talks from various experts on subjects such as science, arts and spirituality. But in the current scenario, it exceeds the expectations of people and falls into categories such as storytelling, comedy, shayari, news & politics, or anything that consumers are interested in talking and listening about.
By eliminating the chaos of the current ad-strewn platforms, podcasts provide a fresh medium to consume the core content while being something similar to the mediums we already know. It reduces distractions and gives people what they really want – content.
The podcast movement is generating loyal listeners and introducing them to solitary yet enjoyable experiences.
In India, the content streaming market has seen a big boom. This is not just across known OTT platforms, but also across the music and podcast industry. According to the PwC report, podcast listening has increased markedly in India in the past few years. Monthly listeners totalled 40 million at the end of 2018, up a sharp 57.6 per cent from 25.4 million in the previous year. This made India the world's third-largest podcast-listening market, after China and the US, although it ranks much lower on a per capita basis. Growth is set to continue over the forecast period with listener numbers set to increase at a 34.5 per cent CAGR to 176.1 million by 2023.
With this unprecedented growth, the industry is slowly but steadily catching on to how much space the podcast industry can occupy in the coming years.
As digital media is bringing back the medium of storytelling and open mics are becoming more and more popular across generations, there has been an emergence of talented voices from all around the country and these storytellers are now actively leveraging technology to start a career in podcasting. We have stories coming from all walks of life and in their preferred vernacular languages. At Hubhopper, we found that Indian listeners want more and more Indian content and are consuming it heavily.  Our entire focus remains on providing the best and the most seamless experience to our loyal users. Looking at this phenomenal growth, we introduced Hubhopper Studio, specifically for the content creators, which gives them the chance to create and distribute their content.
We see fast-paced development happening in the podcast and content sector in the coming years. Large organisations looking at podcasting as their move into digitisation. Brands embracing podcasting as part of their marketing and branding strategies by producing their brand story and reaching millions of people. Audio production companies and audio distribution companies growing, which is leading to tremendous growth in content, with an added emphasis on vernacular content. India is rediscovering its love for audio through podcasts.
Gautam Raj Anand is the CEO of Hubhopper.