UK Edition – 25 October 2019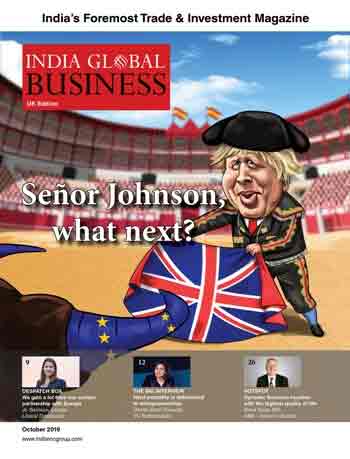 UK Edition – 25 October 2019
Saloni Shah
Business chiefs and analysts wearing thin of a wait and watch approach to an ever-moving target for Britain's exit from [...]
The UK Edition of 'India Global Business' inevitably focusses on the October-end deadline for Brexit and the unpredictable bull fight that it edges towards. Besides, the package covers views and interviews across a range of key issues.
Saloni Shah
Editorial comment 'India Global Business' analyses the scenario as another Brexit deadline falls by the wayside and the UK gears [...]
Saloni Shah
Editorial 'India Global Business' analyses the steps India can take to become the more attractive manufacturing hub in Asia. The [...]
Saloni Shah
IGB analyses some key developments, including India's impressive jump up in the Ease of Doing Business rankings.
Manoj Ladwa
India Inc. Founder and CEO Manoj Ladwa outlines five ways in which India can attract companies looking for alternative markets [...]
Saloni Shah
A political expert delves into how the post-Brexit Global Britain message is playing out in reality and the uncertainty surrounding [...]
Saloni Shah
Government initiatives towards growing business, corporate partnerships and India's constantly growing tech sector present several opportunities for the US to [...]
Saloni Shah
Interview A steady investor in India since 2007, Barry Callebaut announced the ground-breaking of a new chocolate factory in Baramati [...]
Saloni Shah
An industry expert elaborates on some of the strategies that need to be implemented for the rapid growth of clean [...]
Saloni Shah
German Chancellor Angela Merkel shares a well-documented connect with Indian Prime Minister Narendra Modi, expected to further boost Indo-German economic [...]
Saloni Shah
As China and Bhutan inch closer to signing an agreement for the Dokham boundary dispute, an international relations expert charts [...]
Saloni Shah
Partnerships announced during King Willem-Alexander and Queen Maxima's recent visit to India indicate that technology and climate change are a [...]
Saloni Shah
Interview Drawing from her vast knowledge of  Indian cuisine, celebrated British chef Asma Khan dives into how a shared love [...]
Saloni Shah
A global emerging markets expert takes stock of the challenges encountered by investors during trade between the UK and India [...]
Saloni Shah
The CEO of a prominent social enterprise lists the several avenues they have created to empower women from low-income households [...]
Saloni Shah
A landmark High Court ruling in England over the Nizam of Hyderabad's funds in a London bank account marked an [...]
Saurabh
While India's remarkable 14 rank jump in the World Bank's Ease of Doing Business rankings has put it in a [...]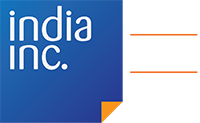 Sign-up to receive
FREE newsletters and regular
updates from India Inc.