Pathway to create sustainable impact at scale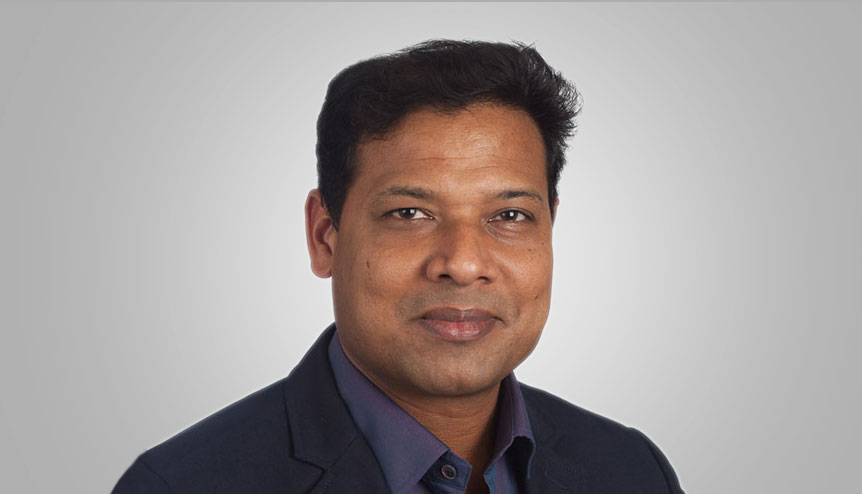 The CEO of a prominent social enterprise lists the several avenues they have created to empower women from low-income households and the strategy that drives these initiatives.
Highlights:
The foundation has created the Grameen Mittra model to overcome barriers faced by low-income people at different stages of their adoption journey.
These are typically young women from the rural community who are recruited, trained and enabled to work as a micro-franchisee.
They also created the Grameen Impact Venture (GIV), a social business that does not depend exclusively on grants.
Grameen Foundation India is a pioneer in the social development space in many respects. Our unique value proposition lies in our ability to combine our deep insights into the lives of low-income populations particularly women. Our continuous process of 'understand-design-test-adapt-learn-improve' has been helpful in designing and implementing impact making solutions.
Since inception, it has seen its role as an institution builder, wherein, it assisted other social impact organisations through product and channel innovations, human resource development and institutional capacity building. However, we realised that institutional legal forms and institutional priorities determined what products and services the clients would receive and not what they really needed. We, therefore, decided to change the way we worked and have a deeper and more direct engagement with our intended beneficiaries – low-income women in rural areas.
While most private sector and government efforts approached financial inclusion as a supply-side challenge, adoption of any product or service was a demand-side challenge too. Lack of awareness and trust played a critical role in the adoption and continuous usage. We closely studied the financial lives of low-income people to identify the drivers and influencers in adoption and realised that the livelihood profile of a household played a significant role in actual adoption and usage of any financial product. Awareness and trust, convenience and use cases, all had a role and had to be integrated into our model. This led to the development of what we now call the 'Grameen Mittra' model – a network of last-mile agents who work on customer education, onboarding and ongoing customer service that is easy to access.
Individuals working as a 'Grameen Mittra' are typically young women from the rural community who are recruited, trained and enabled by us to work as a micro-franchisee. They undertake door-step services specially curated for the target communities based on our in-depth research. As self-employed agents, they provide a range of digital, financial, government to citizen and livelihood services to the community. We enable them with an Android phone and enrol them on our award-winning mobile learning platform G-LEAP, which facilitates their ongoing learning about new products and services.
At the recently concluded 'India Competitiveness Forum' held by the Institute for Competitiveness, one such Grameen Mittra 'Harsha Dongre' talked about her journey from being a housewife to a social entrepreneur. She is enabling the dreams of thousands of citizens living in marginalised communities by helping them with access to financial and non-financial services at their doorstep.
One of the strongest features of the approach is that it focuses on the barriers faced by low-income people at different stages of their adoption journey and incorporates a robust strategy to address those barriers. Grameen Mittras do not wait for the customers to come forward and demand services. Instead, they work on converting latent demand into active demand through customer awareness and facilitation of customer onboarding. Most disadvantaged low-income women and people with low levels of literacy and numeracy are highly likely to be financially excluded. Grameen Mittra model expands our outreach to this universe.
We have also developed 'Grameen Mittra' as a convergence model, which brings multiple products and services to the community from different providers. We have collaborated with banks, digital payment companies, wealth management service providers, organisations involved in facilitating access to government to citizen services, water, health and sanitation products and renewable energy products. These products and services are brought to the community by the Grameen Mittras.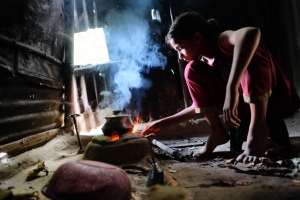 Our next big challenge was to create a sustainable model to deliver these services. Most non-profits operate in fixed-term project mode. We, therefore, decided to convert some of our work into a social enterprise that will not depend exclusively on grants. This led to the creation of 'Grameen Impact Venture (GIV)' a social business owned and promoted by Grameen Foundation India. GIV generates revenue by offering relevant and much needed services to the community. It works at a large scale, an absolute imperative when you look at the Indian context. What distinguishes GIV is that it not only provides products and services for business but also invests in customer education and empowerment.
These strategic changes also entail a huge change in management undertaking. Thankfully, Grameen always had the culture to be at the forefront of innovation. Amid all these changes, it is important that we constantly keep three questions in our mind:
Why we are doing it?
Who is the person we are aiming to impact?
What is the change we wish to see?
These guiding questions make sure that we stay on track. We are also organising The Jobs Conference in December to address the issues around jobs, self-employment and entrepreneurship. We are looking at this conference as a platform that can facilitate learning and collaborations on these issues around jobs, self-employment and entrepreneurship.
Prabhat Labh is the CEO of Grameen Foundation India.