Herd mentality is detrimental to entrepreneurship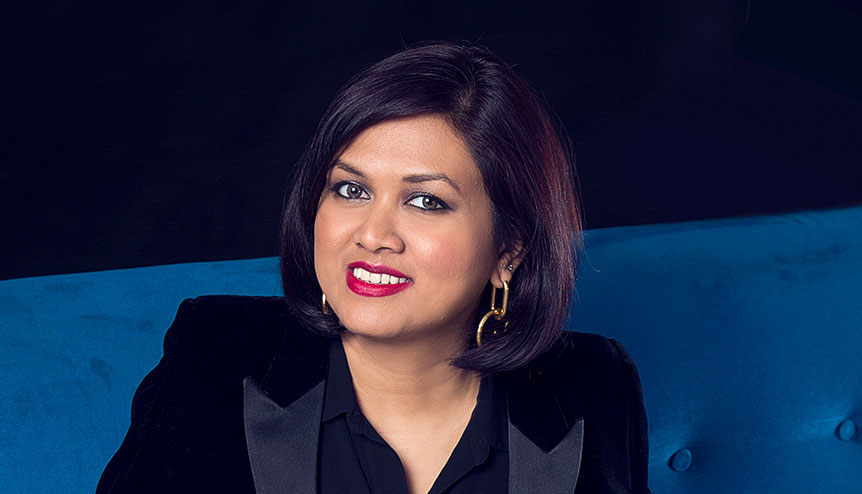 Devita Saraf, Founder of California-headquartered VU Technologies, gives a peek into the brand's noteworthy journey in a highly competitive market and shares her message for budding entrepreneurs in India.
What drew you to the field of consumer electronics in India?
I come from a family that had an electronics business and I was always driven towards the world of business. Technology is one of those fields that is constantly evolving. It's why I love technology – it's always updating. The choice of going into consumer electronics was because I love selling consumer products. When it comes to a consumer, there are many factors that come into play – their lifestyle, emotions and fantasies. There's a beautiful story that you can put together.
What, in your opinion, is the secret of success in a highly competitive sector?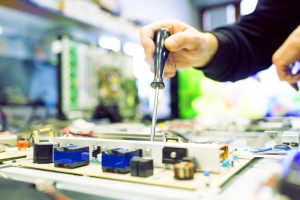 As a company, we are more creative than competitive. A lot of what we do is driven by always wanting to innovate – products, the way distribution is, what the brand means to people, how we want to grow. We make decisions that are best for ourselves and for our customer. This allows us to take a direction that works for our business. By getting overly competitive, you risk following someone else's direction rather than your own. As they say in business school, "direction is strategy". If you're an entrepreneur, you must be the one who is leading the way rather than just competing. It is a very unstable place to be as you're vulnerable to newer brands coming in. When you focus on being more inventive and profitable and having a great work culture, the consumer can feel all of that. Building an asset-based business starts from the experience you give to the consumer.
How do you see your Silicon Valley connect impacting your innovative mindset?
I studied in California and that has a tremendous impact on the way I think. I moved there when I was 17. From very early on, I have an understanding of foreign markets. Adding to that is the relationship that we have with companies like Netflix, Microsoft, Google and Intel. The companies are very rooted in the future and are constantly innovating. When you have them as partners, there is a lot that you can benefit from by understanding what the vision for your company is, how you can integrate their products, or how consumer taste will change. I also think California's progressiveness will always appeal to me.
What are some of the pitfalls you would like to flag for new entrepreneurs eyeing the Indian market?
Companies, when starting out, should keep their business simple. On a daily basis, your business should be pretty predictable. Adding a lot of complications in the operations side of things is not required. You can build a business which is small and profitable, and then scale it instead of adding complexity early on.
People tend to worry too much about keeping up with others. Entrepreneurs have to question the common idea and think differently; have their own taste or vision. Herd mentality is detrimental to entrepreneurship.
Another important aspect is profitability. I don't understand pre-revenue; to me, it is just loss. Very few can make the most of that situation. Make a profit – that should be at the core of everything you do. Business without profit is like a marriage without love. Keep an eye on profits, your objective and your own vision, and don't lose too much money.
What is the next exciting milestone you are counting down to?
As a brand, I want to make it more high-end. Coming from a business family and having studied abroad, I'm familiar with a more educated consumer and I'd rather focus on that buyer. I know them as they're very similar to the way I have been raised. Growing the business to a larger size is something that interests me a lot more than bringing small-sized TVs. That itself is going to be first for an Indian company.
When planning ahead, many factors come in. What is the economy looking like? How much capital do you have? What are the opportunities that you have? I'm not someone who is interested in having numbers as goals. That comes with a serious compromise of customer service or quality. I would rather sustainably build the brand. If you grow sustainably, your team can adjust better as you grow. You're making the brand more stable and resilient. Manageability and measurability are very important to me. Of course, everyone wants to grow and so will we. But, in a very manageable and measurable way, and in a sector that we like to grow in.