Boris' no ifs or buts approach ends in lots of ifs and buts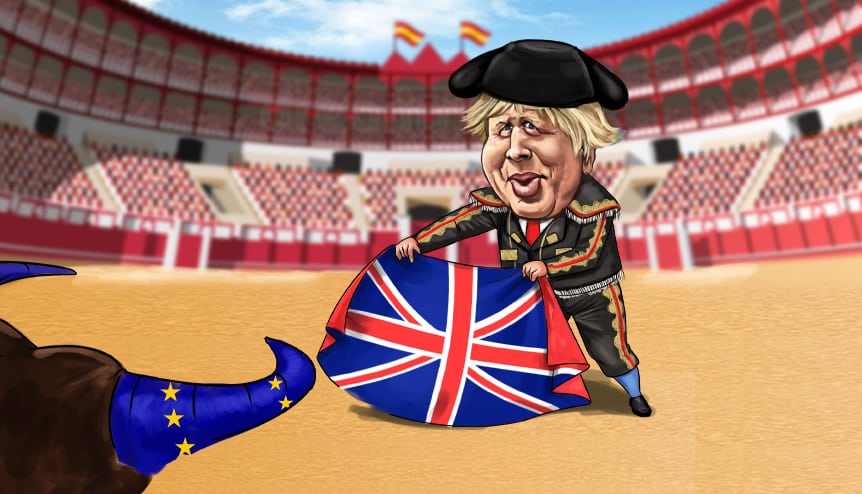 Editorial comment
'India Global Business' analyses the scenario as another Brexit deadline falls by the wayside and the UK gears up for a General Election on December 12.
Business as usual is a desired outcome that reflects certainty and purpose. But as the Big Story this time explores, the UK is going through a long-drawn phase of Brexit as usual instead.
The overwhelming voice from within industry quarters is one of sheer fatigue and frustration, with many declining to weigh in on the latest ups and downs of the Brexit process. The few Indian business chiefs still voicing their concerns on the issue believe the wait and watch approach cannot, and indeed must not, go on endlessly.
While UK Prime Minister Boris Johnson tries hard to keep grip of the saddle, the Halloween "do or die" deadline seems all but dead. He has accused the Opposition of "dither and delay" as he puts down a new sop on the table – more time to scrutinise his withdrawal agreement struck with the EU but only if MPs vote for a General Election on December 12.
A pre-Christmas election is not an ideal scenario, with many ministers reflecting on how they may be branded the Grinch that stole Christmas.
It is perhaps fair to concede the small victory that Johnson can take credit for, which is that he did ultimately succeed in reopening the withdrawal agreement struck by his predecessor Theresa May and ditching the controversial Irish backstop. But the "no ifs or buts" pledge to leave by October 31 seems to have proved a pledge too far.