Opportunities within the US-India Tech Corridor look promising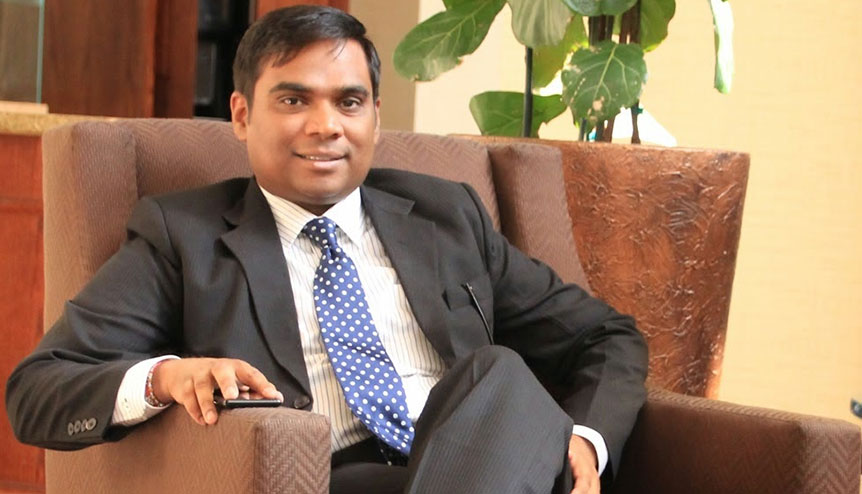 Government initiatives towards growing business, corporate partnerships and India's constantly growing tech sector present several opportunities for the US to tap into, reflects a tech expert.
The US is one of the largest export markets for the Indian IT industry. The Indian IT industry is an important participant in contributing and strengthening bilateral business relations between India and the US. The skills and competency of the Indian IT industry add to the global competitiveness for US-based companies. Indian IT has also helped the economy by creating thousands of job opportunities in the US. The migration of high-skilled Indian techies and professionals to the US has been a mutually beneficial trade partnership between the countries.
Indian IT companies have invested more than $50 billion across many states in the US market. These IT companies of Indian origin are now deeply embedded in the roots and culture of American society. This has led to overall growth in the economy.
It is estimated that Indian IT and technology companies contribute about $78 billion of sales. These Indian IT companies are a catalyst to create approximately 170,000 jobs directly and close to a million jobs indirectly. According to a study by Andrew Flowers (Indeed), the number of job clicks for US tech jobs rose to 9.6 per cent in the first quarter of 2019 compared to 9.3 per cent for the same period in 2018.
According to National Association of Software and Services Companies (NASSCOM), approximately $16.3 billion is paid by Indian tech companies as wages in the US.
As per sources, the US tech sector has a shortfall of approximately 2.4 million people against the opportunities that already exist. Further, there is a very low rate of unemployment – near to 3 per cent – which clearly brings up opportunities for tech professionals who have the necessary expertise and experience in the sector.
Indian tech companies are going a long way to employ US citizens for their business operations. There is a significant increase in campus recruitments, cross border training programs and finishing schools to make them job ready.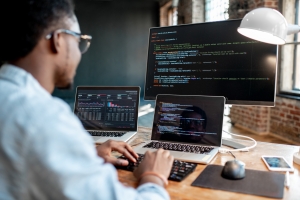 However, Small and Medium sized enterprises (SME's) often struggle to find the best launchpad to enter the US. The US market is mature and saturated with a lot of players competing for their share of the business pie. This makes it difficult for Indian SME's to establish a foothold and grow within this market. NASSCOM has been taking momentous measures for Indian IT SMEs. Recently NASSCOM took a delegation of SMEs to the US to help them explore opportunities to enter the US market. To ensure the growth of SMEs in the US market, NASSCOM also signed a memorandum of understanding (MoU) with Automation Alley, a not-for-profit trade body from Michigan. It is also planning another one in December 2019, which shows how the SME and start-up ecosystem is expanding and seeing opportunities to collaborate, and we all know that Hon. Prime Minister Narendra Modi has been taking significant steps to boost the positive sentiment of India's economy and thus stimulating the country's economy. The business growth oriented Indian government has taken concrete steps to transform the business landscape, including increasing transparency, liberalising industry sectors, and launching cross border business initiatives.
Recently, a record gathering of around 50,000 Indian Americans was addressed jointly by Prime Minister Narendra Modi and US President Donald Trump. This reinstates and further strengthens Indo-US relationship. Texas is India's second-largest trading partner which again signifies a Texas-India relationship, and which has led to incredible respect for Indian industry doing business in the US.
As India also becoming a big domestic market and targeting  a $5 trillion economy – out of which it is targeting a $1 trillion digital economy – it is going to open the market for AI, IoT, Blockchain, Cloud providers from the US to tap this opportunity. Especially user industries like Agriculture, Retail, BFSI, health and Education going to implement these disruptive technologies in coming years. As we all know, e-commerce platforms in India have witnessed significant investments by American companies along with many US multinationals opening GICs (Global Inhouse Centres) resulting in more job creation locally.
Overall opportunities within the US-India Tech Corridor look promising. With government tie-ups strengthening and industry bodies working to bridge the trade between the companies, there ties a healthy potential in years ahead.
Jaimin Shah is the Co-Founder and Managing Director of Dev Information Technology Ltd., India and Dev Info-Tech North America Ltd., Canada