UK Edition – 14 Feb-27 Feb 2020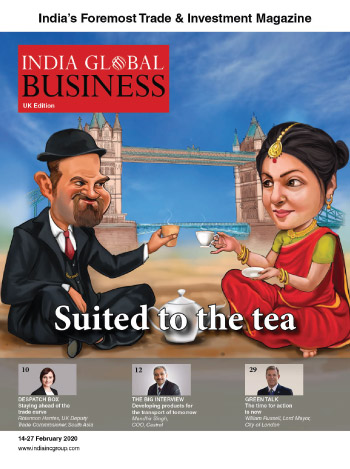 UK Edition – 14 Feb-27 Feb 2020
Saloni Shah
UK's Deputy Trade Commissioner for South Asia urges UK businesses to deepen engagement with India as it is quickly racing [...]
The UK Edition celebrates the massive Diaspora Effect as Boris Johnson's Cabinet reshuffle throws up an unprecedented top team of Indian-origin ministers. A range of expert views, interviews and analyses make up the rest of the edition.
Saloni Shah
Indian Foreign Minister S Jaishankar has said India is exploring air corridors between India and five 'Stans' of Central Asia [...]
Saloni Shah
Prime Minister, Boris Johnson's reshuffle of his top team spells good news for Indian-origin MPs.
Saloni Shah
Global rating agency Standards & Poor's new projections confirms the future for India's economy looks bright, despite...
Saloni Shah
Trump's upcoming visit to India promises a closer bilateral alliance over the Indo-Pacific region and the rise of China.
Manoj Ladwa
The shrill debate around the Indian government's recent decisions on Kashmir and citizenship has clouded a slew of measures that [...]
Saloni Shah
The previous 'brain drain' trend of young Indians migrating overseas for a better quality of life is now indicating a [...]
Saloni Shah
In the words of British Prime Minister Boris Johnson, Brexit is receding into history and therefore it is time for [...]
Saloni Shah
The CEO of the UK's leading digital venture builder expounds on the need for diversity and inclusion in workplaces and [...]
Saloni Shah
Start-ups featured as the stars of the Indian Budget tabled in early February, with several new announcements that address funding, [...]
Saloni Shah
The Indian External Affairs Minister's recent visit to Tunisia highlights India's commitment to engaging with both larger and smaller economies [...]
Saloni Shah
The African nation invites Indian investors to partake in its growth journey with a wide array of financial advantages and [...]
Saloni Shah
Anit Chandarana is the Chief of Staff at Network Rail, the owner and developer of Britain's rail infrastructure. In this interview,..
Saloni Shah
The Tata Group owned Jaguar Land Rover (JLR) made a return to profit amid an overall gloomy outlook for the [...]
Saloni Shah
India's national carrier, which failed to find a buyer when it was put on the block two years ago, is [...]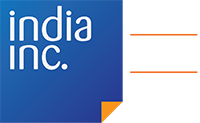 Sign-up to receive
FREE newsletters and regular
updates from India Inc.