Developing products for the transport of tomorrow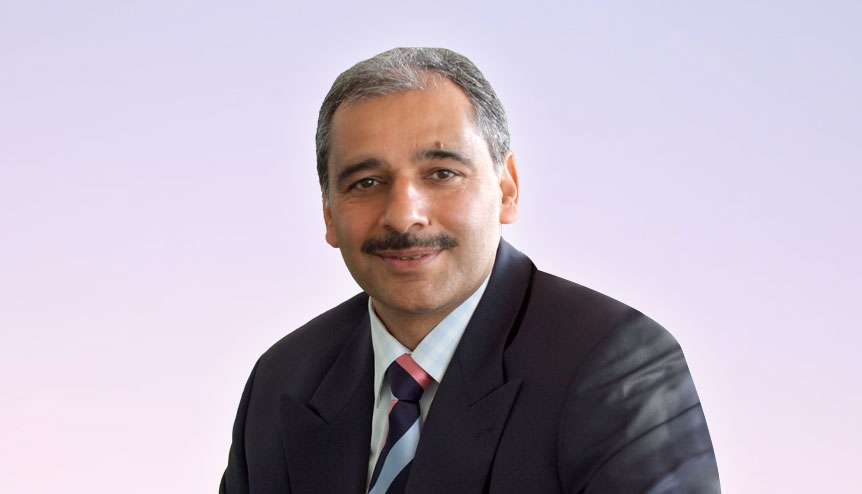 Interview
Mandhir Singh is the Chief Operating Officer of Castrol, part of London-headquartered BP. In this interview with 'India Global Business', he talks us through the innovations in the lubricants industry, the company's dedication to decarbonising transport and the importance of India to their growth story.
Where does India fit into BP Lubricants' global strategy?
India is an important strategic growth market for Castrol and we continue to invest in areas such as new product launches and partnerships, technology, marketing and our people. This investment has helped us to grow ahead of the market and register profitable volume growth.
We see growth for our products in India coming from cars and bikes categories, commercial vehicles, and industrial lubricants used in manufacturing as well as wind turbines. We are investing carefully in areas which sit adjacent to our core lubricants category. For example, vehicle care fluids and independent workshops where consumers can go to our trusted brand for both lubricants and to service and maintain their cars.
Pioneering technology and product innovation have been at the core of our business for over 100 years and we constantly look to create better, more relevant products to meet the dynamic and ever-changing needs of our customers.
We are continuously developing a pipeline of innovative products to meet the lubrication needs of newer vehicles. We have already launched our range of products, ready for the new BS VI emissions standard in India, leveraging our global experience in other regions, to offer products which will support the low emissions agenda.
In line with the expansion of our product portfolio, we are making Castrol ready for future growth. The first phase of the expansion plan at our state-of-the-art manufacturing plant in Silvassa is underway, with an investment of $20 million to increase its capacity by 50 per cent.
What are some of the recent Indian tie-ups that hold promise?
We've recently announced several partnerships that will help drive future growth. Some of these sit in the lubricants space and some are in adjacent market spaces.
Two examples of where we are investing in new market spaces include our strategic collaboration with 3M India and the launch of Castrol Fast Scan.
Our collaboration with 3M will introduce a range of quality vehicle care products to the automotive after-market – a market worth $200 million in India.
Castrol Fast Scan is a unique digital incentive platform for mechanics and retailers in India. It helps retailers and mechanics to earn, track and redeem rewards, and receive them instantly in their bank account. It has shortened the incentive payment cycle from months to minutes.
In the lubricants space, two recent examples are with Honda and Groupe Renault.
Our strategic partnership with Honda Motorcycle & Scooter India Pvt Ltd aims to serve over 40 million customers with a new range of Castrol Activ lubricants launched exclusively for Honda's two-wheelers.
With Renault India, we will exclusively supply aftersales engine oils and lubricants to Renault India's countrywide network. This is part of a global agreement between Castrol and Groupe Renault to deliver high performance and advanced lubricants to its customers, and jointly develop new products for the transport of tomorrow.
While we'll continue to focus on growing our core business, we are also exploring what else we can do with our brand and strong distribution networks to test other business models for the future – which is very exciting for Castrol in India.
How has the industrial lubricants market transformed in recent years?
With the manufacturing industry now focused on harnessing big data, automation and robotics, as well as sustainability, we are working with our customers to help them optimise their factories for the future.
By partnering with our customers and harnessing performance data from across their plants, we are able to help them identify energy or performance 'hotspots' where improvements can be made, so they can take advantage of every marginal gain to make operations more efficient.
We have developed a range of additive-free machine-cutting lubricants, which are designed to prolong the life of equipments and can be safely disposed of through water recycling plant processes.
We have also developed Castrol SmartControl technology. This allows manufacturers to make use of real-time condition monitoring to oversee their central system of metalworking fluids automatically, ensuring processes are more efficient, reliable, and can operate continuously without the need for human intervention.
Our predictive maintenance technology through our joint venture with ONYX helps the wind power sector to minimise downtime and maximise the efficiency of wind turbines.
Industry is undergoing its fourth revolution and we are working closely with our customers to develop solutions that will help them now and in the future.
What are the key pillars of a sustainability strategy for any lubricants business today?
For more than a century, Castrol has developed the world's most advanced engine oils and fluids,
with a strong track record of unique or first-to-market products. Our pioneering approach is no different when it comes to driving sustainability.
There is no single solution when it comes to reducing carbon emissions. That's why Castrol is exploring opportunities to decarbonise its own operations, products and services, as well as delivering solutions that help our customers in this journey.
When it comes to helping decarbonise transport, we are developing many different solutions, which include supporting the transition to electric and hybrid vehicles by developing and offering specialist fluids and improving internal combustion engine (ICE) efficiency through developing advanced oils for improved performance.
We were the first to offer a carbon-neutral engine oil, VECTON, for commercial vehicles in 2014, and we also offer the Castrol Certified Carbon Neutral' programme to enable automotive dealerships to offset emissions. When compared with the global passenger car engine oil market, we estimate that our range of low viscosity engine lubricants helped avoid around 580,000 tonnes of carbon dioxide equivalent during 2018 from passenger cars.
What is the role to be played by this sector in the next phase of the India-UK relationship?
Castrol has been in India for more than 100 years. It's an important market for us and we have built a very strong brand legacy here – through our global heritage, deep customer relationships and partnerships.
In addition, our parent company BP, building on its existing partnership with Reliance Industries Limited (RIL), recently announced plans to set up a new retail and aviation fuels joint venture across India.
Other BP activities in India include the licensing of competitive petrochemical technologies; oil and gas trading; IT, procurement and financial services for global operations; staffing and training for its global marine fleet; and the deployment of skilled Indian employees for its global businesses.
India allows us to develop solutions that can be exported to other parts of the world and we will continue to partner with and invest in India for the future.
How do you see the role of the diaspora in India's growth story?
Today, we see Indians as global CEOs of businesses as well as playing varied leadership roles across different sectors in many global corporations.
Sharing the culture, expertise, skills and experience of India through its people movement can only be a good opportunity to promote the country further. Collaborations with global organisations localised for India, like the earlier 3M and Fast Scan examples, help promote deeper connections through the sharing of best practices, technology and the diverse talent pool.
India has provided a robust talent pipeline for Castrol. We have colleagues from India who lead our global functions and businesses. For instance, we have A.S. Ramchander who heads global marketing and global accounts, and Sandeep Sangwan who has recently moved to India from the UK for his new role of Managing Director, Castrol India.
The diversity of talent and the brilliant people we have both in Castrol India and right across our entire business are what makes Castrol the truly global company it is today.