Trump's visit signals a closer geostrategic clinch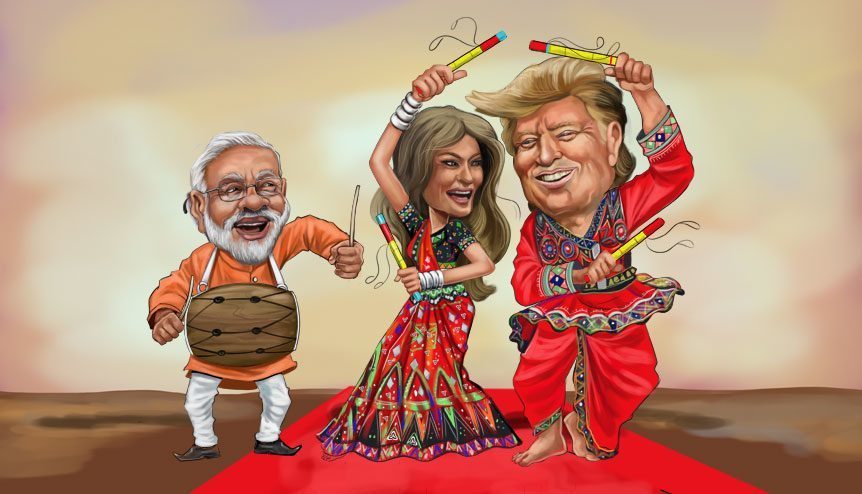 Editorial
Trump's upcoming visit to India promises a closer bilateral alliance over the Indo-Pacific region and the rise of China.
US President Donald Trump has said a limited trade pact with India is possible if he gets the "right deal", but Indian Commerce Ministry officials are confident that the contours of the agreement they are finalising with their American counterparts will meet the exacting standards of POTUS (President of the United States).
The media in both countries seems excited at the possibility of the trade deal. Though both sides accept that such an agreement will impact a small fraction of the $142-billion bilateral trade figure, they say it will provide a promising starting point for working on a free trade agreement (FTA) and provide a platform for pushing up bilateral trade to the $500-billion figure that Indian Commerce Minister Piyush Goyal has said both sides should aspire to.
The highlight of the visit, however, will be the "Kem Chho Trump" rally at the Sardar Vallabh Bhai Patel Stadium in Ahmedabad, the biggest cricket stadium in the world, and the five to seven million people that Trump says Modi has promised will greet him on his way from the airport to the stadium. While that number may be an exaggeration, the occasion promises to be a spectacle that will rival the Indian Prime Minister's Howdy Modi rally in Houston last year.
Analysts will also keep a keen lookout for any signals of a closer geostrategic clinch vis-à-vis the Indo-Pacific region and the rise of China. In many global capitals, these signals will carry far greater significance than the razzmatazz of public rallies and high profile trade deals.