Providing reliable, efficient and environmentally conscious service across the UK's rail network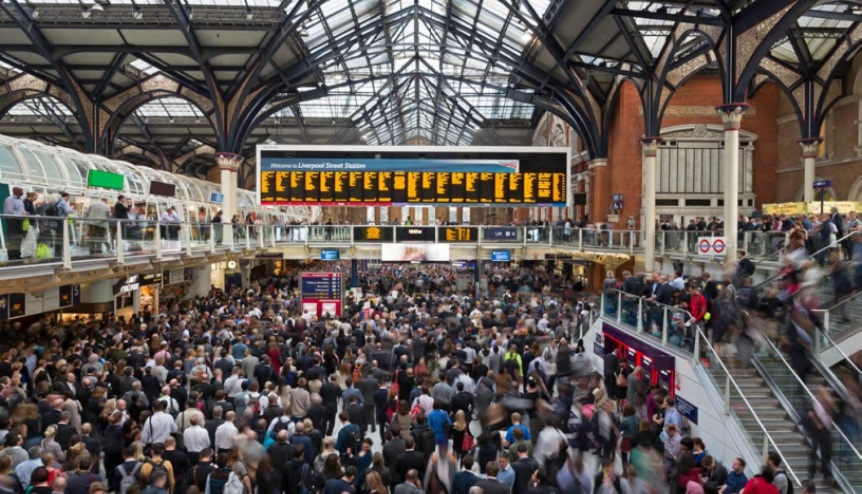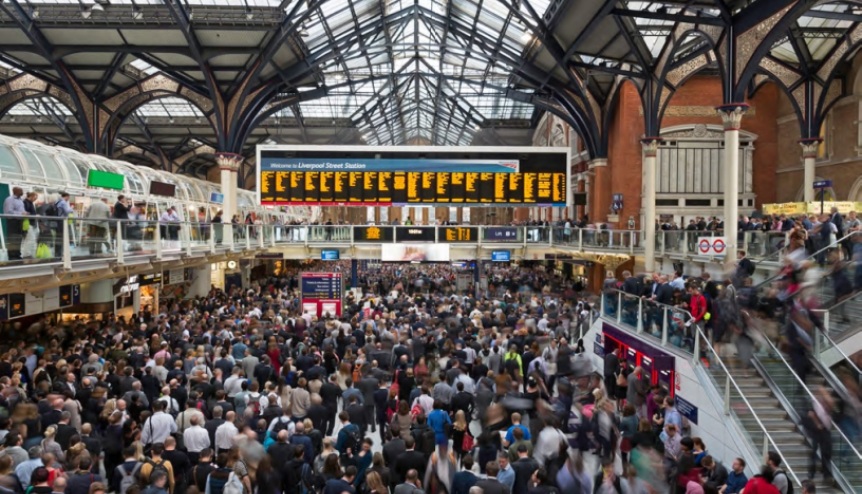 Interview
Anit Chandarana is the Chief of Staff at Network Rail, the owner and developer of Britain's rail infrastructure. In this interview, he takes us through the challenges encountered in the rail industry, its environmental impact and technological interventions to look forward to.
What are the highlights and challenges of running a mega rail network?
In terms of highlights, it's great to work in an industry of such importance to the country. You witness first-hand the contribution that the railway makes to the UK economy.
The challenge is making sure we're always mindful of why we exist – to get passengers to where they need to be and to help our freight customers deliver a reliable service to their customers. It's easy to get lost in the engineering detail and not always remember our real purpose. It's also something that is deep in the UK psyche. People always have a view on the railway!
How are technological innovations transforming this sector? 
The railway has a proud history of technological innovation. The big push for us at the moment is Digital Rail, which will involve replacing old signalling systems (think lights on poles) with signalling that is virtual. By introducing this new digital model, we can create a system that is more flexible and reliable, without compromising its integrity. But there's a whole host of other technological advances being made on the railway. We're particularly excited about how we might use Artificial Intelligence, which could help us to diagnose problems on the network before they materialise, and even improve the way we interact with passengers.
Where do you peg the UK in terms of the world's best rail networks?
Well, I'd be lying if I said I wasn't biased. So, of course, the UK is the best! We have seen staggering growth in rail use, with the number of passengers doubling in the past 20 years. But with this growth, there are some real challenges and we have a lot to learn in terms of dealing with passengers better and actually seeing the network as one system.
In the UK, post privatisation, we have diligently obeyed the rules around separating trains and infrastructure. The trouble is that this separation has led to people making decisions in silos, when they should be made with the whole system in mind. A good example is timetable change, which needs the whole industry to come together to both plan and implement the change. And the same could be said for changes to rolling stock, train operations, infrastructure changes and franchise changes. At the moment, nobody is really clear enough on where the accountability lies – which can sometimes seem a little crazy! But we're working alongside the UK Government to change this and encourage better collaboration on the railway.
What are the ways that the network is tackling the climate change crisis?
Rail is in a great place when we look at sustainability. From a carbon per km perspective, we're already the greenest form of mass transit in the UK. But we can always do more on this, especially when it comes to making sure people are making informed decisions. There is a big opportunity around energy sources and efficiency. So, electrifying more of the UK network can and will have a big impact, provided the electricity used is from renewable sources. The railway is already one of the largest users of electricity in the UK, so any efficiency improvements are a real chance to help fight climate change. Equally, we shouldn't forget the small choices we can make that shift attitudes. This includes how we use energy in our facilities or how we fuel our road fleet. The impact of these may be small in isolation but big in attitudinal shift.
How does being a Global Indian impact your professional, and personal, decision-making process?
Well, in all honesty, it's not something I think about a lot. I'm proud of my background. Rather ironically, my grandfather moved to East Africa to help the British build railways and, here I am now working in the same industry. What energises me is being part of a diverse team where we can bring our own thoughts to the table. When I was growing up, the diaspora was led to believe the route to success was in emulating those around us. I'm very pleased the focus on diversity is now moving to valuing the differences – long may that continue. I also recognise the benefits in providing positive role models, something for which all of us have a responsibility. It's simple, you can choose to be a positive role model or a negative one – is anyone really going to opt for the latter? I don't believe it's possible for senior folks to be passive in this space.