Tata Motors bucks post-Brexit auto industry trend in UK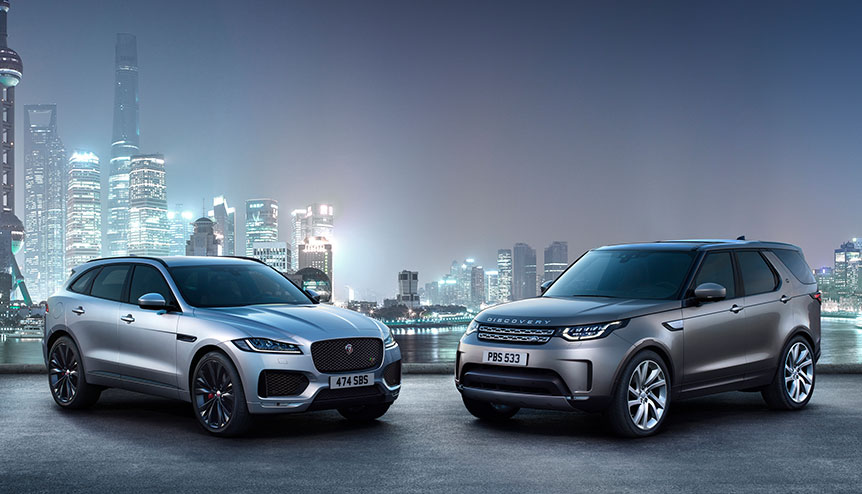 The Tata Group owned Jaguar Land Rover (JLR) made a return to profit amid an overall gloomy outlook for the automotive sector following Britain's exit from the European Union (EU).
Highlights:
Tata owned Jaguar Land Rover bucked an overall industry trend which saw UK car production drop by marking a 2.8 per cent rise year-on-year.
JLR has attributed the turnaround to its Project Charge, which reduced operating costs by £154 million and delivered cost and cash flow improvements totalling £2.9 billion.
The need to drive down emissions and an increasing focus on electric vehicles will dominate some of the new exchanges, including between India and the UK.
Tata Motors owned Jaguar Land Rover (JLR) posted strong revenues of £6.4 billion in the quarter ending December 2019, marking a 2.8 per cent rise year-on-year. The UK's largest car manufacturer, acquired by the Tata Group over 10 years ago, bucked an overall industry trend which saw UK car production drop by 14.2 per cent last year, attributed to multiple factors, including weakened consumer and business confidence following the UK's exit from the EU at the end of January.
Factory shutdowns timed to mitigate expected disruption arising from the missed Brexit deadlines of 29 March and 31 October 2019 played a part in the industry's woes.
"Conditions in the automotive industry remain challenging but we are encouraged by the recovery in our China business and the success of the new Range Rover Evoque. Our proactive and decisive actions are creating a more robust, resilient business, transforming today for tomorrow," said JLR CEO Ralf Speth.
While JLR's total retail sales fell 2.3 per cent, sales in China continued to recover by going up 24.3 per cent and sales in North America increased by 1.1 per cent. Its pre-tax profit increased to £318 million in the last quarter, representing a £591 million year-on-year improvement versus the £273 million loss in the third quarter of last year.
Britain's iconic luxury car brand has attributed the turnaround largely to its Project Charge transformation programme, which it said reduced operating costs by £154 million and pushed total cost and cashflow improvements to £2.9 billion, exceeding a £2.5 billion target ahead of schedule. The company has now embarked on 'Project Charge +', the next phase of Project Charge, which will primarily target cost savings and deliver a further £1.1 billion of cost and cashflow improvements for a total of £4 billion of improvements by March 2021.
Like others in the sector, JLR had announced thousands of job cuts in the UK over the previous year and earlier this year as part of this cost-cutting drive.
The company also warned that the coronavirus outbreak in China could have some impact on the profit outlook for the year, a factor also highlighted by the UK's representative body Society of Motor Manufacturers & Traders (SMMT) in its outlook ahead as many of the global auto giants have their manufacturing bases in China.
With the UK formally leaving the EU on 31 January, the SMMT is calling for an ambitious UK-EU free trade deal that drives competitiveness, growth and prosperity. Although shipments to the 27 remaining EU countries fell, by -11.1 per cent, it stressed that the economic bloc remains the sector's most important market with its share of exports rising by two percentage points to 54.8 per cent.
"Given the uncertainty the sector has experienced, it is essential we re-establish our global competitiveness and that starts with an ambitious free trade agreement with Europe, one that guarantees all automotive products can be bought and sold without tariffs or additional burdens," said SMMT CEO Mike Hawes.
Meanwhile, the general slowdown also reflected in the trade body's export figures for India, with UK manufacturers selling only 744 units to India in 2019, down from 1,199 units in 2018 and 1,144 units in 2017.
"India is an important market; it is a rapidly growing country, with rapidly growing demand. But whether the UK meets the needs and tastes of the market is a different matter," said Hawes.
Trade with the UK's next largest markets, the US (representing 18.9 per cent of export volumes), China (5.3 per cent) and Japan (3.2 per cent) also fell, with exports down 9.8 per cent, 26.4 per cent and 17.7 per cent respectively.
However, JLR once again maintained its lead in terms of the UK's export segment, with Range Rover Sport, Range Rover Evoque, Ranger Rover and Range Rover Velar making it to the top 10 tally for the previous year.
The automotive industry is expected to be at the heart of the UK's new outlook towards striking new trade agreements as a non-member of the EU. The need to drive down emissions and an increasing focus on electrification will dominate some of the new exchanges, including between India and the UK. As an area that JLR has already taken a lead on by pledging electric versions for all its models during the course of this year, the company is seen as a blueprint for the exchange between the two countries in this sector.
"Tata Motors' investment in Jaguar Land Rover and the continued presence in the UK of Indian automotive heavyweights such as Mahindra and Optare reaffirms the importance of growing our trade relationship with India," notes Hawes.
"As both our industries strive to embrace new technologies and evolve to meet the demand for more efficient, cleaner and safer vehicles in an intensely globally competitive environment, collaboration and partnership will be more important than ever," he said.