Air India sale to boost Modi government's reformist credentials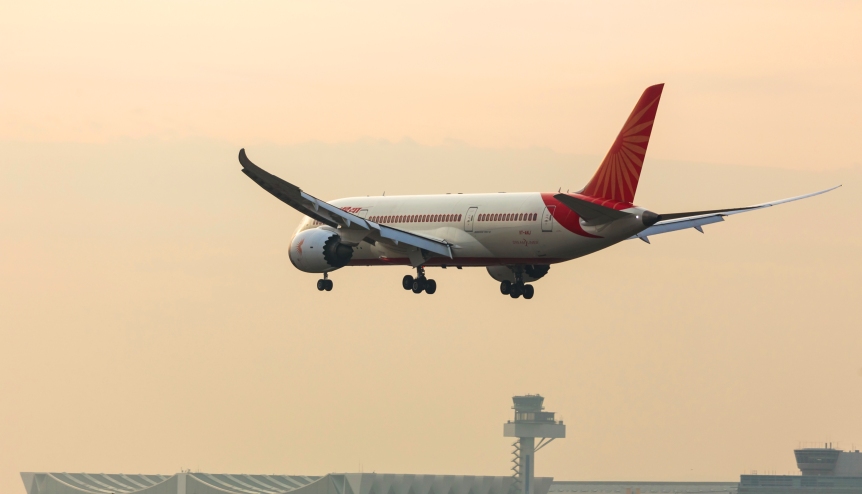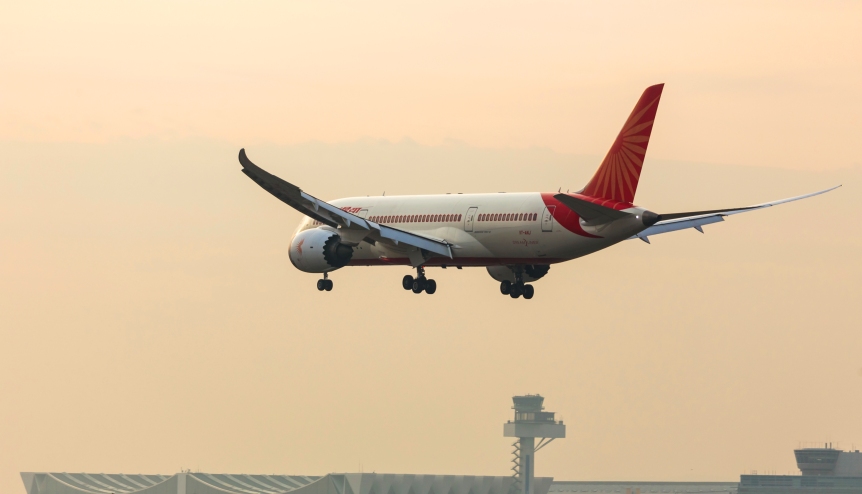 India's national carrier, which failed to find a buyer when it was put on the block two years ago, is once again in play. And this time, the Modi government has sweetened the deal by removing more than $4-billion debt from its books and offering to sell a 100 per cent stake.
The last time the Maharajah, aka Air India, was up for sale, it found no takers. When the Narendra Modi government tried to sell a 76 per cent stake in India's national carrier in 2018, potential buyers questioned the government's decision to retain a 24 per cent share in the airline. They were also spooked by the almost $10-billion debt the airline carried on its books, which they felt was unserviceable.
Needed: A sweetener
The government realised that Air India, in that form, wasn't an attractive purchase for anyone. The only way to persuade potential suiters to invest was to sweeten the deal. That would mean a 100 per cent divestment of its shareholding and a massive reduction in the amount of debt the successful bidder would have to take over.
Most previous Indian governments would have baulked at the thought of these. But having made up its mind to privatise the chronically sick airline – a far better idea than getting the public exchequer to bankroll these perennial losses – the Modi government decided to do what it took to get out of this business, once and for all.
Going the whole hog
Having failed the first time, the government decided to go the whole hog and sell its entire shareholding – or 100 per cent – to a willing buyer. It set up a special purpose vehicle called Air India Assets Holding Ltd (AIAHL) and transferred more than $4 billion of AI's debts to it. AIAHL will also hold four non-core subsidiaries, the airline's rich collection of paintings and expensive objet d'art, its huge land holdings across the country and other non-operational assets, will be sold to square the debts that it has taken over.
Several potential buyers are interested
This time, the privatisation effort seems to be on much stronger footing. Blue chip Indian business houses such as the Tatas and Hindujas, private airlines like IndiGo and SpiceJet and a few private equity firms have expressed interest in buying the airline.
If the Tata Group, India's largest business house, wins, it will be a poignant homecoming of sorts for the Maharajah. The airline was launched in 1932 by the then chairman of the group, J.R.D. Tata, who nurtured it for more than two decades before it was nationalised by the Jawaharlal Nehru government in 1953.
Tata bid may face regulatory hurdles
A potential Tata bid may, however, face some regulatory headwinds. The group already runs two airlines in India – a full-service carrier, Vistara, as a joint venture with Singapore Airlines, and Air Asia India, a budget carrier as a joint venture with Air Asia.
The latter and its founder-chief executive Tony Fernandes are being investigated by the Indian authorities for alleged regulatory lapses and this could cloud the Tata bid as the group is reportedly keen on hiving of Air India Express, AI's budget airline, to Air Asia India.
Then, Vistara has recently begun flying to foreign destinations and any buyout of Air India by the Tata Group could fall foul of India's anti-trust regulator, the Competition Commission of India (CCI). On the positive side, Singapore Airlines' pedigree and support will augur well for Air India.
AI in better shape after record loss
India's national carrier, which has not reported profits since its merger with its domestic-focused public sector sister Indian Airlines in 2007, ended 2018-19 with a record loss of $1.2 billion. However, it has since narrowed its operational losses for the nine-month April-December 2019 period by more than 40 per cent to $150 million mainly on account of lower interest costs.
"The airline earlier spent close to $600 million a year on servicing its debt. This figure has now come down to $200 million after a large chunk of the airline's debt was moved into an SPV last year," a senior executive told the media.
The government has set March 17 as the deadline for interested bidders to submit expressions of interest.
A successful sale will give the Modi government's privatisation efforts, as well as its reformist credentials, a big boost.