UK Edition – 13 March-26 March 2020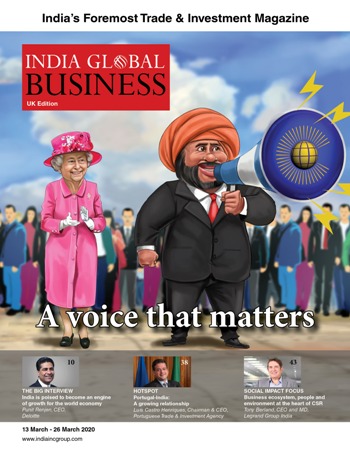 UK Edition – 13 March-26 March 2020
Saloni Shah
In and exclusive interview with 'India Global Business', Punit Renjen, CEO, Deloitte, discusses why...
The UK Edition of 'India Global Business' focuses on India's potential diplomatic heft within the Commonwealth as the organisation marks Commonwealth Day 2020. An analysis of the long-term impact of the coronavirus crisis on the Indian economy and in-depth features across different sectors make up the rest of the package.
Saloni Shah
With India continually reinforcing its commitment to the Commonwealth, it has the chance to boost its Commonwealth...
Saloni Shah
While the decrease in oil price might help India keep its fiscal and current deficit in check, it's long-term impact...
Saloni Shah
As more and more foreign companies are looking to India as a manufacturing base, the government's reskilling initiative...
Manoj Ladwa
COVID-19 will force businesses and governments to fundamentally rethink. This will have fast, drastic and permanent implications for society, writes [...]
Saloni Shah
India Inc. Founder and CEO Manoj Ladwa explains why other countries can no longer limit India's place in the world. [...]
Saloni Shah
As summer approaches in both China and India, the chances of the virus outbreak dissipating will brighten. Like all challenges, [...]
Ishita Mandrekar
Ashok Malik, Policy Advisor, MEA, believes that recent initiatives of the Indian government have been misunderstood and misconstrued. Highlights: The [...]
Saloni Shah
While the virus is predicted to cause economic slowdown and huge losses, some Indian start-ups are seeing this as an [...]
Saloni Shah
A collaboration between the University of Birmingham and Indian institutions is delivering results on the ground to find energy efficient [...]
Saloni Shah
Technology start-ups and investment banks have had paths which seemed parallel till now. Recently, more banks are looking to do [...]
Saloni Shah
It is important to sustain the momentum of the path set for India-Australia trade relations with commitment, consistency and collaboration. [...]
Saloni Shah
There is a sense of deja vu when it comes to recent trade discussions between India and New Zealand, but [...]
Saloni Shah
A massive 93 per cent jump of Indian students choosing UK universities in 2019 compared to the previous year indicates [...]
Saloni Shah
The recent apex court judgment does not say anything on its legal validity. But this order could be overtaken by [...]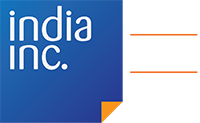 Sign-up to receive
FREE newsletters and regular
updates from India Inc.