Portugal-India: A growing relationship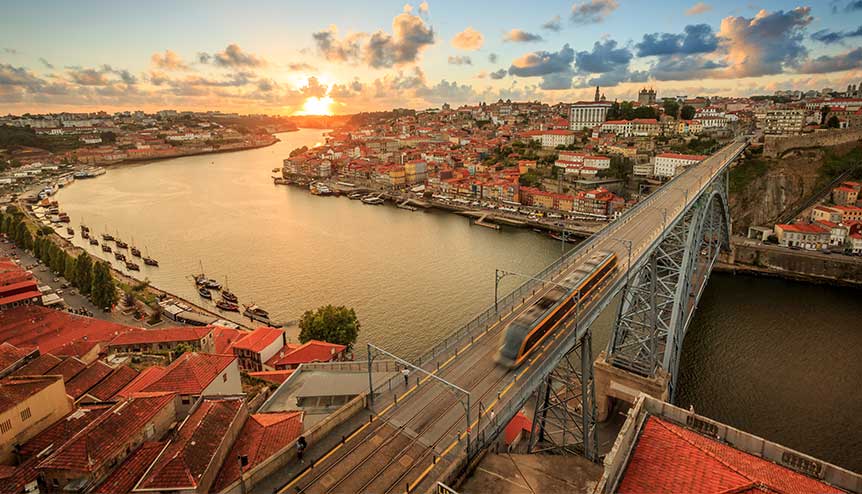 With tremendous local talent, world-class infrastructure and business-friendly government policies, Portugal crosses off several boxes for Indian companies seeking to expand overseas.
Highlights:
Innovation, talented workforce and access to the European market are just some of the factors that make Portugal an attractive investment destination for India.
Indian and Portuguese businesses have been steadily collaborating across various sectors.
Several reforms and policies have contributed to significantly improve Portugal's business environment and boost technological development.
Portugal and India have a past in common and the two countries have recently rediscovered each other. The two official visits of Portugal's Prime Minister António Costa, one of them this year, and the official visit of the President of Portugal, Marcelo Rebelo de Sousa, this February, show the importance Portugal attaches to India.
From tourism and gourmet enthusiasm to business and real estate, the relationship between the two countries is being renewed with joy and dynamism from both sides. New products are entering both markets and new investments are being studied. Partnerships are being designed and Portuguese innovation, booming talent, and European market access are attracting India.
Portugal is a good platform for both Europe and the Portuguese Speaking Countries (CPLP) and can be a clever option for Indian companies looking for an alternative in the European market as Portugal is part of the EU and Eurozone. In a time of significant change in the world economy, both India and Portugal have responded by promoting globalisation. Multiple international initiatives are providing our companies with more opportunities for cooperation and collaboration. A new chapter of our bilateral economic relations can be written over joint projects not only in Portugal but also in other markets.
We hope more and more competitive and experienced Indian companies will come to understand the advantage of establishing operations in Portugal. AICEP – Portuguese Trade & Investment Agency will support their investments before and after their decision.
Portugal has hit investment records – for instance, automotive and ICT are two key and attractive sectors that can be an opportunity for Indian companies.
Why invest in Portugal?
Competitive talent: Portugal has talent availability that embraces change and innovation from a world-class science and university system with multi-language skills. We have great engineering, business and economics Universities, with several Portuguese Business Schools among Europe's best, according to the Financial Times ranking. In fact, the quality of Portuguese engineering is one of the relevant factors in the decision to invest in Portugal, mainly to move up in the value chain and capture high technology projects. Also, Portuguese young people speak two or more foreign languages, which shows their will to work with multiple markets.
Strategic location: Portugal is a platform for both Europe (almost 450 million consumers) and the CPLP (250 million). Portugal's strategic location and one of Europe's most developed infrastructure network make the country an ideal place to access the European market, as well as markets in the American and the African continents.
High-quality infrastructure: We have high-quality ICT infrastructure, top of the line logistics and a broad and diverse number of reference institutions, suppliers and companies oriented to R&D and innovation.
Pleasant and safe country to live in: According to the Global Peace Index, Portugal is the third safest country in the world in terms of security and social peace. Also, according to international rankings, it is the best place to live for expats.
Strong support from the Portuguese authorities: The Portuguese Government is among the most supportive towards foreign investment. Several reforms and policies have contributed to improve significantly Portugal's business environment and boost technological development. In the past, investment incentives have been granted to hundreds of productive and R&D projects developed by companies established in Portugal, aiming towards adding value to the Portuguese economy, introducing new production processes or products, creating highly qualified jobs and increasing exports. The current incentives plan offers interest-free financing, cash grants and tax
For these and other reasons, foreign investment has been continuously growing in the past years. Not only have we seen growth in volume but also an upgrade in technology-intensive activities, shifting from low cost-based to more added-value strategies. We are also attracting many shared services and competence centres from multinational companies like Mercedes-Benz, Volkswagen, BMW, Google, Uber, Bosch, Revolut, Natixis, Nokia, Bose.
We believe that for Indian companies seeking to develop operations overseas, especially in Europe, Portugal is your next location. You will be able to produce with the world's highest quality standards, hire outstanding people and partner with companies experienced in the European market, while taking part in a single market with millions of consumers and opportunities. Therefore, let me boast in anticipation: Welcome to Portugal!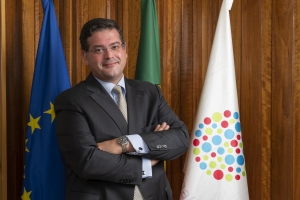 Luís Castro Henriques is the Chairman and CEO of AICEP – Portuguese Trade & Investment Agency.