Business ecosystem, people and environment at the heart of CSR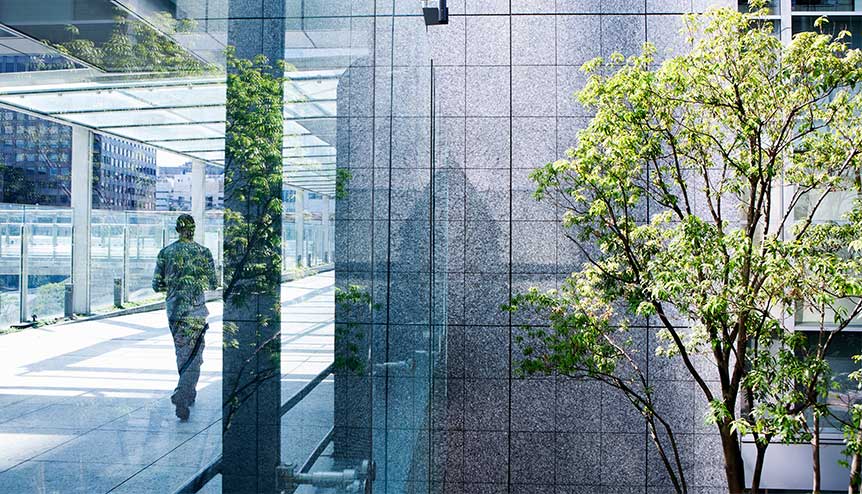 The Legrand Group in India says it has undertaken several projects to promote education, skill development, health and disaster management in the country.
Highlights:
Legrand's CSR policy contributes to 10 out of the 17 Sustainable Development Goals (SDG) defined by the UN.
The Telemedicine Centre, for the first time in India, provides medical consultation services to communities located in remote villages.
The 'LIFE Mission' project supported flood hit Kerala in rebuilding houses (4,000+), powering back up supports to government hospitals (800+), providing solar lamps to tribal communities (1,000+) and scholarship assistance to girls from flood-affected districts.
As a global specialist in electrical and digital building infrastructure, Legrand adopts a continuous improvement approach to the development of buildings for all stakeholders. This approach is a response to the environmental, societal and technological challenges that are prevalent.
Legrand's CSR policy is based on three focal areas – business ecosystem, people and environment – that guide and structure its commitments. It actively contributes to 10 out of the 17 Sustainable Development Goals (SDG) defined by the UN.
CSR is an essential ingredient in our growth, and by 2030, we are committed to providing sustainable solutions (80 per cent of the Group turnover), act ethically, limit environmental impact (30 per cent by 2030), increasing diversity and inclusion (50 per cent women by 2030) and creating equal opportunities for all.
Looking into the diverse needs of people in existing and future communities, health and wellbeing, promoting education, skill development and disaster management are our prime focus areas. Under these four pillars, Legrand has undertaken numerous social projects over the past years.
Telemedicine centres at Jalgaon and Haridwar
We have launched the Legrand Telemedicine Centre for the first time in India to provide medical consultation services to communities located in remote villages where quality healthcare is not easily accessible due to long distances or financial constraints. Started in 2017, these telemedicine centres have helped over 10,000 patients so far to receive specialised consultancy from doctors at Nanavati Super Speciality Hospital, Mumbai. Free medical consultation has been provided in areas such as ENT, paediatrics, gynaecology, orthopaedics, etc. Around 95 per cent of the patients are below the poverty line, giving this centre the thrust and purpose it is fulfilling to this day. Additionally, more than 20 health camps have been set up through these Telemedicine centres so far.
Legrand scholarship programme
Many students from India aspire to receive education from reputed foreign universities and institutions but cannot do so due to constrained financial and socio-economic conditions. Through our Legrand scholarship programme, in association with Franco-Indian Education Trust (part of the French Embassy in India), we aim to promote quality education for deserving Indian students by assisting them in pursuing their Master's degree in France in identified disciplines. Since its inception in 2018, there are 25 students – selected based on their academic merits and socio-economic background – who have benefited from this scholarship.
Under our second program, Legrand assists meritorious and deserving girl students in studying engineering and architecture from Indian universities. The support is not just limited to financial assistance but also extends to provide all-round support throughout their academic term with various learning and mentoring opportunities. We aim to empower girls through quality professional education and to build future women leaders. Over the last two years, we have been able to support 125 girl students through this initiative.
RPL and NDMA training
India has a distinct advantage of having the world's youngest population. Yet, there is an alarming rise in the unemployment levels and a wider skill gap. Realising this, Legrand introduced 'RPL – Recognition of Prior Learning' in 2017 in association with Power Sector Skill Council (PSSC).  The objective of this project is to recognise the existing skills of electricians and provide assessment, skill-upgradation and certification through government schemes. Every year, around 2,500 electricians are trained at 15 smart cities across India under this programme; we have trained over 7,500 electricians across India till date. Our vision is to ensure that 15,000 trained electricians with requisite skills are available by 2022 for the smart city sector which is vital for the growth of the nation. Not only this, approximately 100-150 women electricians are covered every year under this project, supporting our women empowerment mission. Legrand initiated NDMA – National Disaster Management Training for the first time in India at the National Disaster Management Institute, Bhopal. Every year, 150-200 electricians are given specialised training to build a safer and more disaster-resilient India. The aim is to foster a culture of prevention, preparedness and mitigation during disaster crisis through electricians who can acting as commandos in times of need.
Disaster management support
Legrand, being a socially responsible organisation, supports the nation by joining hands to manage disaster situations. When Kerala was hit by disastrous floods in 2018, our objective was to restore normalcy in the flood-affected community through rehabilitation and restoration of electrical facilities. We contributed to the 'LIFE Mission' project by supporting the state in rebuilding houses (4,000+), powering back up supports to government hospitals (800+), providing solar lamps to tribal communities (1,000+) and scholarship assistance to girls from flood-affected districts. Legrand recognised 500 electricians with a certificate of appreciation and an electrical tool kit for their voluntary services during this crisis. Similarly, we extended our disaster relief support to Odisha to rebuild over 300 schools in the Puri district that were destroyed by cyclone Fani in 2019 with furnishing and electrical support.
Over the years, our vision and determination have enabled us to touch thousands of lives, contribute actively to the community through all our projects and promote a culture of giving. We are happy and proud in bringing about transformation in the society through these initiatives and our journey will continue.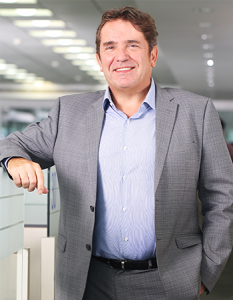 Tony Berland is the CEO and Managing Director of Legrand Group India.