A voice that matters in the Commonwealth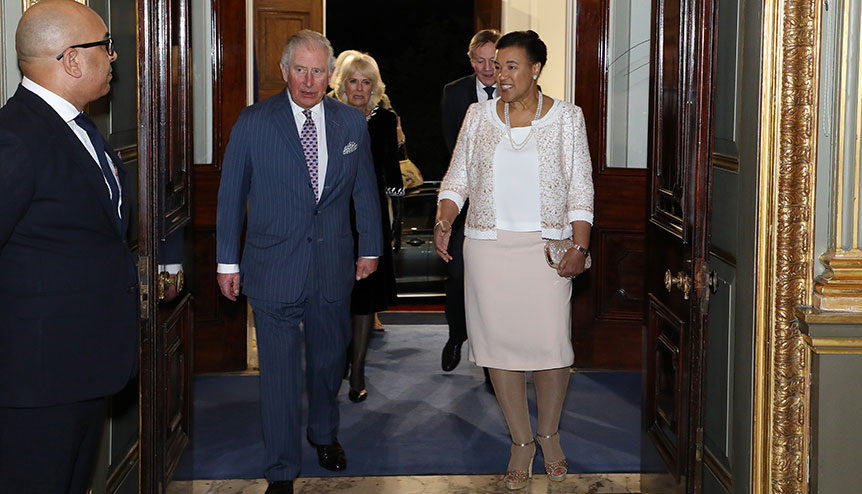 Against the backdrop of Commonwealth Day 2020, India's considerable heft within the 54-member organisation has never been more pronounced.
Highlights:
India's proactive role within the Commonwealth has been gaining ground even as the UK, New Zealand and Australia seem to be pulling in the other direction.
PM Modi has increased India's annual contribution to the CFTC and the Commonwealth Small States Offices to increase funds for developing small island states.
Another area where India is making an impact is in its jugaad or frugal innovation in tackling global challenges such as climate change.
The Commonwealth is made up of 2.4 billion people, with 60 per cent of that population under the age of 30, reflecting an attractive demographic dividend. Crucially, of those estimated 1.4 billion young people, 1.2 billion are India.
"India is a hugely important member of our Commonwealth. If you look at the power that India represents in this new Commonwealth, it is considerable, not least because India has for many years been seen as a fast-developing country which has rapidly invested not only in the human capital of India but also in technology and innovation," says Baroness Patricia Scotland, the Secretary General of the Commonwealth Secretariat – the London hub of the 54-member association.
Small states
In 2018, at the last Commonwealth Heads of Government Meeting (CHOGM) in the UK, which holds the current two-year Chair-in-Office, Indian Prime Minister Narendra Modi had committed India to the capacity building of small island developing states, which is a large membership of Commonwealth, as a particular area of interest.
He doubled India's annual contribution to the Commonwealth Fund for Technical Cooperation (CFTC) – from £1 million to £2 million – and to the Commonwealth Small States Offices in New York and Geneva to enhance that common pot of funds available for these countries.
The Commonwealth Secretariat has been able to make good use of these funds for these states, which may not always be classed as low-income but can find themselves in dire financial straits due to a sudden climate emergency, such as recent hurricanes in Guyana and Dominica.
Crucially, India has made its Overseas Development Assistance (ODA) available to such countries based on their needs rather than characterisation.
Jugaad
Another area where India's contribution is making a particular impact is in its jugaad or frugal innovation in tackling global challenges such as climate change.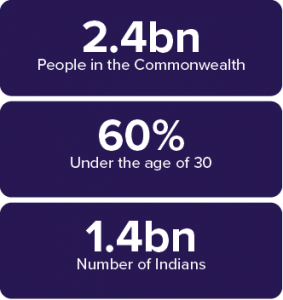 Baroness Scotland, who was recently in India on an official visit, said she was fascinated by the new "technically switched on" India, which is inspiring other countries with its innovations.
"Many of the developing states look at that jugaad and see if something can be developed for a dollar-per-citizen in India, that is something which is within my reach also," she said, adding that it feeds into the great level of inter-operability within the Commonwealth that shares a common language, law and institutions.
Besides its jugaad, India had also unleashed some so-called cricket diplomacy with a "Peace at the Crease" initiative for the youth of Commonwealth countries to be able to get cricket training and that initiative has also gained momentum over the years.
New avenues
Among some of the new plans under discussion include a potential fund named after Sardar Vallabhbhai Patel, India's first Home Minister credited with implementing the vision of a united independent India. A Sardar Patel Good Governance Innovation Fund, where India could share some of its wisdom and creativity with the rest of the Commonwealth as well as a new peace fund for India to take the lead as a force for peace within the organisation are among some of the more tangible projects in the pipeline.
Some early discussions are also reportedly in play for India to donate to the Commonwealth Secretariat directly towards its goal of assisting the smaller states. Such funding, possibly around $20 million annually, would not particularly dent its budgets but would have the immense diplomatic play of India being seen as the single-largest donor to the Commonwealth.
Turbulence
And, India's proactive role has been particularly pronounced at a time when the UK recently joined New Zealand and Australia to withhold its 2019-20 discretionary contribution to the CFTC over alleged mismanagement.
The Commonwealth Secretariat has denied any irregularities and stressed that all the recommendations of an internal audit report have been implemented.
"The follow up audit, in April, will test and verify this position. We hope that the withheld discretionary funding, which is for the Commonwealth Fund for Technical Cooperation, will then be reinstated, allowing the Commonwealth to continue delivering vital work on behalf of member countries," the Secretariat said.
However, while the UK has set a "number of conditions" before that funding resumes, India as one of the key contributors to the fund has remained conspicuously silent during the controversy.
Kigali 2020
The next CHOGM, to be held in the Rwandan capital of Kigali in June, will determine much of the future course of action. Not only is Baroness Scotland's second four-year term set to be determined by the Heads of Government but also the direction for an organisation with its roots in an erstwhile Empire.
Ashok Malik,  the Policy Advisor in India's Ministry of External Affairs (MEA), recently said he was "fairly optimistic" about the next CHOGM.
"We would like to work more with the Commonwealth and within the Commonwealth. We want the Commonwealth to succeed and we're happy to do our bit," he said, highlighting areas such as technology, innovation, education, capacity and skill building, gender and diversity, youth, sustainability and renewable energy as a particular focus of Prime Minister Modi.
"The Commonwealth has a lot to share from many countries and India has a lot to share and give," he said.
Global family
And, most recently, it was in the Maldives being readmitted to the fold in February 2020 that India's quiet diplomacy was at play within the grouping. The republic had quit the Commonwealth in 2016 after being threatened with suspension over its human rights record and lack of progress on democratic reform. Its re-application was backed by India in recognition of the reform process underway under President Ibrahim Mohamed Solih.
It forms part of India's focus on small states and, as the Secretariat categorises it, India's helping hand for members of a family who are vulnerable and in need of assistance.
Baroness Scotland believes the organisation is just like any family, where you may not always get on but you do get together around the table regularly for the greater good.
"The Commonwealth is a neglected gem been handed down through the generations which they have accepted as part of their history but hadn't really understood that this was the foundation for their future. It is starting now to come alive," she declares.
However, that uncomfortable colonial history associated with the Commonwealth is also a reality that casts a shadow and India may just be able to provide the kind of reinvigorating leadership that helps refocus minds.