Skill India Mission important for FDI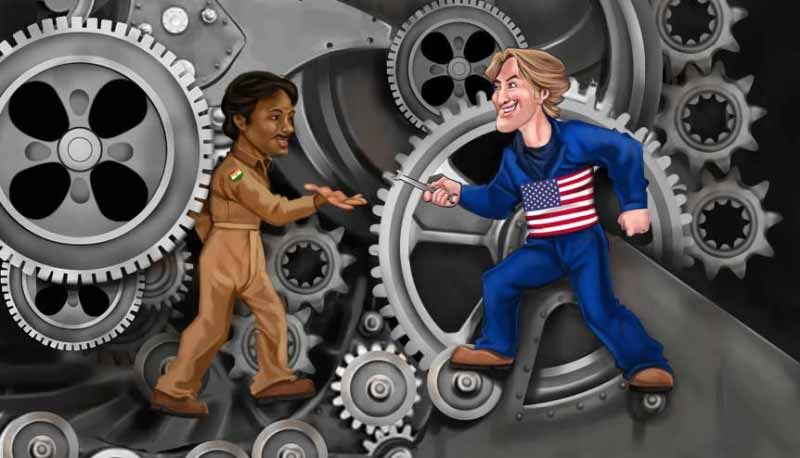 Editorial
As more and more foreign companies are looking to India as a manufacturing base, the government's reskilling initiative will help address the skill gap that is a cause of hesitation for these investors.
Indian Prime Minister Narendra Modi's pet flagship scheme, Skill India Mission, is the world's largest programme to impact vocational skills is still a work in progress. Following reviews that showed less than satisfactory outcomes, the government decided to make some alterations to the fundamental architecture of the scheme – mainly by replacing subsidies with incentives to facilitate private sector participation.
Any initiative to train, and in many cases reskill, a workforce of 500 million people will always face teething problems; that is a given. What is encouraging is that the government is willing to learn the right lessons from past experiences and take corrective actions. This is very important as the skilling programme is crucial for the Modi government's Make in India programme, which envisages positioning India as a factory to the world, a la China, and critical to the more immediate plan to attract a significant portion of the potential hundreds of billions of dollars' worth of FDI that has already begun looking for a new home following the move by western, Japanese and South Korean companies scout for alternatives to China following the US-China trade war and the outbreak of the coronavirus pandemic.
As several studies have shown, India lacks a sufficiently large base of skilled manpower to support its manufacturing ambitions and Skill India Mission is an opportunity to rapidly bridge the skills gap. It is good that the Government of India has involved the World Bank in rolling out this programme as its presence will provide comfort to foreign investors who might otherwise be skittish about training outcomes and certification procedures in India.