North America Edition – 25 October 2019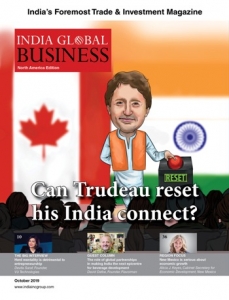 North America Edition – 25 October 2019
Saloni Shah
Closer trade ties and regular dialogues on a range of issues such as security, foreign policy, trade and investment, finance [...]
The North America Edition of 'India Global Business' throws the spotlight on Canada this time to analyse how Justin Trudeau can reset his ties with India as he marks a narrow election victory. A range of views and interviews make up the rest of the edition.
Saloni Shah
Editorial 'India Global Business' analyses the opportunities Justin Trudeau's win opens up for a reset of India-Canada relations. The question [...]
Saloni Shah
Editorial 'India Global Business' analyses the steps India can take to become the more attractive manufacturing hub in Asia. The [...]
Saloni Shah
IGB analyses some key developments, including India's impressive jump up in the Ease of Doing Business rankings.
Saloni Shah
Devita Saraf, Founder of California-headquartered VU Technologies, gives a peek into the brand's noteworthy journey in a highly competitive market [...]
Manoj Ladwa
India Inc. Founder and CEO Manoj Ladwa outlines five ways in which India can attract companies looking for alternative markets [...]
Saloni Shah
Internal challenges hinder the US and India from fostering closer strategic ties. While there is clear logic to closer India-US [...]
Saloni Shah
Government initiatives towards growing business, corporate partnerships and India's constantly growing tech sector present several opportunities for the US to [...]
Saloni Shah
With a strong focus on nurturing research and innovation, Austria offers a lucrative business environment and generous tax regulations for [...]
Saloni Shah
An industry expert elaborates on some of the strategies that need to be implemented for the rapid growth of clean [...]
Saloni Shah
German Chancellor Angela Merkel shares a well-documented connect with Indian Prime Minister Narendra Modi, expected to further boost Indo-German economic [...]
Saloni Shah
As China and Bhutan inch closer to signing an agreement for the Dokham boundary dispute, an international relations expert charts [...]
Saloni Shah
Interview Drawing from her vast knowledge of  Indian cuisine, celebrated British chef Asma Khan dives into how a shared love [...]
Saloni Shah
The CEO of a prominent social enterprise lists the several avenues they have created to empower women from low-income households [...]
Saloni Shah
A landmark High Court ruling in England over the Nizam of Hyderabad's funds in a London bank account marked an [...]
Saurabh
While India's remarkable 14 rank jump in the World Bank's Ease of Doing Business rankings has put it in a [...]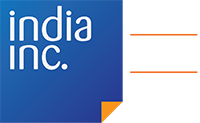 Sign-up to receive
FREE newsletters and regular
updates from India Inc.