Time Justin Trudeau reset India ties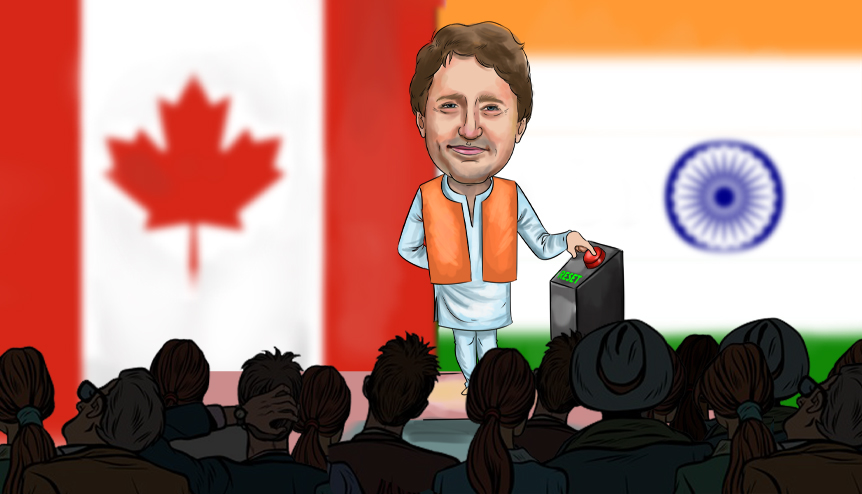 Editorial
'India Global Business' analyses the opportunities Justin Trudeau's win opens up for a reset of India-Canada relations.
The question many foreign policy experts in New Delhi are pondering is: Will Justine Trudeau tie up with Jagmeet Singh's NDP to form his new government? And if he does, how will this impact Indo-Canadian ties, given Singh's open support for Sikh separatists?
A sober and sane analysis of the bilateral relationship, however, shows that areas of convergence in areas of trade, security, investment, people-to-people connect, education and foreign policy, among others outnumber the issues on which there is a divergence.
There is no reason why a single issue, of importance only to a tiny but wealthy and influential minority in Canada, should be allowed to derail this important bilateral relationship.
Canada is among the most popular destinations for Indian students pursuing higher studies abroad.  In 2018, a total of about 172,000 Indian students were studying in Canadian colleges and universities.
Then, Canadian pension funds have invested billions of dollars in the Indian infrastructure and green energy sector. Unlike US investors, these investors are looking for moderate returns and have a much longer investment horizon.
Recognising this synergy, last year both Prime Minister Modi and Trudeau downplayed differences and engaged on issues on which there is a convergence of views.
That is why most experts say it will be in the interest of both countries, and especially Trudeau, to ensure that enlightened self-interest guide the bilateral relationship rather than the pet peeves of a tiny special interest group.